Raising chickens is never an easy feat. There are many things to be considered and so many options to choose from. If you're planning to raise chickens in Louisiana, here are some of the best chicken hatcheries in the area where you can buy your chickens.
Top 8 Chicken Hatcheries in Louisiana
There are many chicken hatcheries in Louisiana. You can find different kinds of breeds that you can raise in the comfort of your own backyard. To help you narrow down your search, we came up with the top 8 best chicken hatcheries in Louisiana.
Make sure to check each one of them as we include all sorts of information you need, such as quality, price, shipping details, list of breeds that they sell, and if they are NPIP licensed.
The first hatchery on our list is the Eggs Chick Chickens. This organic backyard chicken farm offers a promo of a free rooster for every purchase of five hens.
They offer Buff Orpingtons and Buff/Rock mixed breeds in this hatchery. They have everything from hens, eggs, roosters, pullets, and chicks to nest boxes and cockerels. Some of their prices are listed down below:
Laying Hen (5 to 16 months old) – $30
Laying Hen (16 months to 2 years old) – $25
Brown eggs – $3/ dozen, $5/ 2 dozens
This hatchery, however, is not yet NPIP certified up to this date.
Location: 129a Angella St, Pierre Part, LA 70339
Contact: 985-992-0017
Started off as a small garden, Scarborough Farm and Hatchery is now a tiny town Hobby Farm with homegrown produce and assorted chicks and chickens.
They offer a wide range of chicken breed options like Rhode Island Reds, White Leghorns, Frizzle Cochin Bantams, and White Jersey Giants. Most of their chicks are hatched to order and are only available for local pick-up. Prices start at $15.25, while variations depend on the season.
As of the current date, they are still not NPIP certified.
Location: 6689 Fancher Rd, Bastrop, LA 71220
Contact: 318-283-3687
If you are interested in unique breeds, you may want to check out Cackleberry Farm.
This hatchery offers a wide range of unusual and extraordinary breeds with Bantam Calico Cochin, Blue Laced Red Wyand, Ameraucana, Appenzeller Spitzhauben, Silkie, and Polish-Silver Laced. Prices vary depending on the breed but usually fall under the $8 to $15 range.
They sell chicks and eggs; however, chicks are only available for local pick-up or delivery, while eggs can be delivered anywhere through the U.S. Postal Service. This hatchery is NPIP certified.
Location: Bridges Rd, Peason Community, Florien (LA), 71429
Contact: 318-315-0981
Our next hatchery on the list is a local farm owned by husband and wife Tom and Kimberly Cook. What started as a simple interest in having goats and chickens as pets have transformed into a fantastic farm.
This farm has been famous for selling eggs and hatching eggs from different breeds like Rhode Island Reds, Speckled Sussex Chickens, Bantams, Wyandottes, and Welsummers since 2016.
While they are NPIP certified, hatching eggs production and sale have been halted for the time being, while regular eggs are continuously sold for $4 per dozen.
Location: 74421 Peg Keller Rd, Abita Springs, LA 70420
Contact: 985-773-2972
Another one-stop poultry shop is the Old Time Farm Supply. This farm supply shop sells everything you need, from agriculture to poultry and feeds.
If you plan to buy common chicken breed layers such as Rhode Island Reds or Black Star Chickens, you can order a minimum of one quantity. However, if you want to buy variations of Bantam such as Dutch, Silkies, Cochin, or Old English, you will need to order a minimum of five chicks for it to push through.
This farm is not NPIP certified. However, their supplier, Privett Hatchery, is.
Location: 6875, 13218 LA-44, Gonzales, LA 70737
Contact: 225-647-4201
Last on our list, but not least, is Gold Feather Farms. This farm is known for having rare breeds.
Buying chicks and hatching eggs here is easy since they can ship or deliver anywhere. They have many options to choose from, such as Ayam Cemani, Black and Blue Copper Marans, Cream Crested Legbars, and Silver Laced Orpingtons. Hatching eggs are sold for $5 apiece.
If you're planning to buy chicks from this NPIP certified hatchery, they allow shipping orders with a minimum of 6 to a maximum of 20.
Location: 83244 LA-25, Folsom, LA 70437
Contact: 985-705-2206
If you're in for something totally unique, check out Gioia's Poultry Farm – Louisiana. This local hatchery only sells a single type of chicken called Gioia's Gemstones.
The Gioia's Gemstones is a breeding group of three different breeds, Welsummer, Maran, and Ameraucana, with a mix of the OE7 genes. They are crossbred to produce vibrant colored eggs, which also gives an element of surprise since there is no certainty as to what the egg's colors will be.
This NPIP certified hatchery sells a chick for $8, a pullet for $25, and a dozen fertile eggs for $50.
What to Look for When Buying Chickens in Louisiana (600 words)
Now that we've discussed the best hatcheries in Louisiana, you also need to know what you should look for when you start buying chickens. You need to consider several things, such as breeds, local laws, environmental factors, and more.
In this section, we will tell you about the most essential things that you should know if you're planning on buying and raising chickens in Louisiana.
Local Laws
Louisiana is one of the best places for chicken keepers in America. However, there are still some local laws that you should abide by if you're planning on raising chickens in this state. Knowing and familiarizing yourself with each of them will help you create the best situation for you and your chickens.
Generally, each city in Louisiana has its version of local laws regarding animals and fowls. For example, Lake Charles has a whole section dedicated to animals and fowls in their local governing laws. They put so much importance on taking care of animals and fowls throughout Louisiana.
Almost all cities in Louisiana allow chicken keeping. Some have no limits to how many birds you can keep and allow roosters such as Lafayette, New Orleans, Alexandria, Monroe, and Hammond. On the other hand, a few cities only allow up to three hens and a rooster, like Baton Rouge. Therefore, it's essential to know the local laws in your area for better planning.
Environmental Factors
Another thing that should be considered is the environmental factors that may affect how you raise your chickens. As we all know, Louisiana is a large land with a humid climate most of the year. The cold season is usually short, and it's cloudy throughout the year. Snowfall is relatively low in numbers compared to other states.
Sometimes, watching how other people do it can be a massive inspirational boost for aspiring chick owners.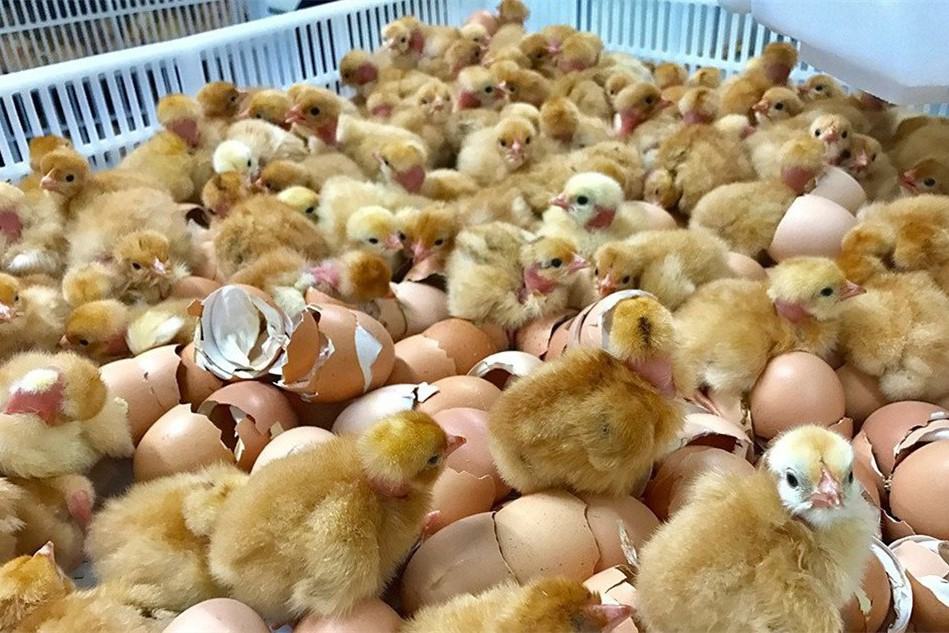 Recommended Chicken Breeds
Because of Louisiana's hot and humid climate, it's recommended to find a chicken breed that can withstand long hours under the warm temperature. While there may be some exceptions during the winter season, additional equipment can solve the problem and make an environment better suited for your chicks.
Before buying chicks off the internet, you need to plan them carefully initially. Choosing the right breed will ensure the success of your chicken keeping from the beginning. First, figure out what chicken breed you should buy and research some facts about it that will help make your journey easier.
If you wonder what chicken breeds are commonly found in Louisiana, here is a list to show you the most typical answer. You can find these breeds in almost every hatchery in the area.
If you are looking for a more unique and extravagant style for chicken breeds, you can also check the following list for some recommendations. The breeds in this list are considered one of a kind, and they look pretty amazing.
Conclusion
Louisiana is considered a great place to buy and raise chickens with its rich land and pleasant climate. However, if you want to ensure that your chicks grow healthy, choose the best hatchery to buy your chicks from. Make sure to also check out the local laws and environmental factors.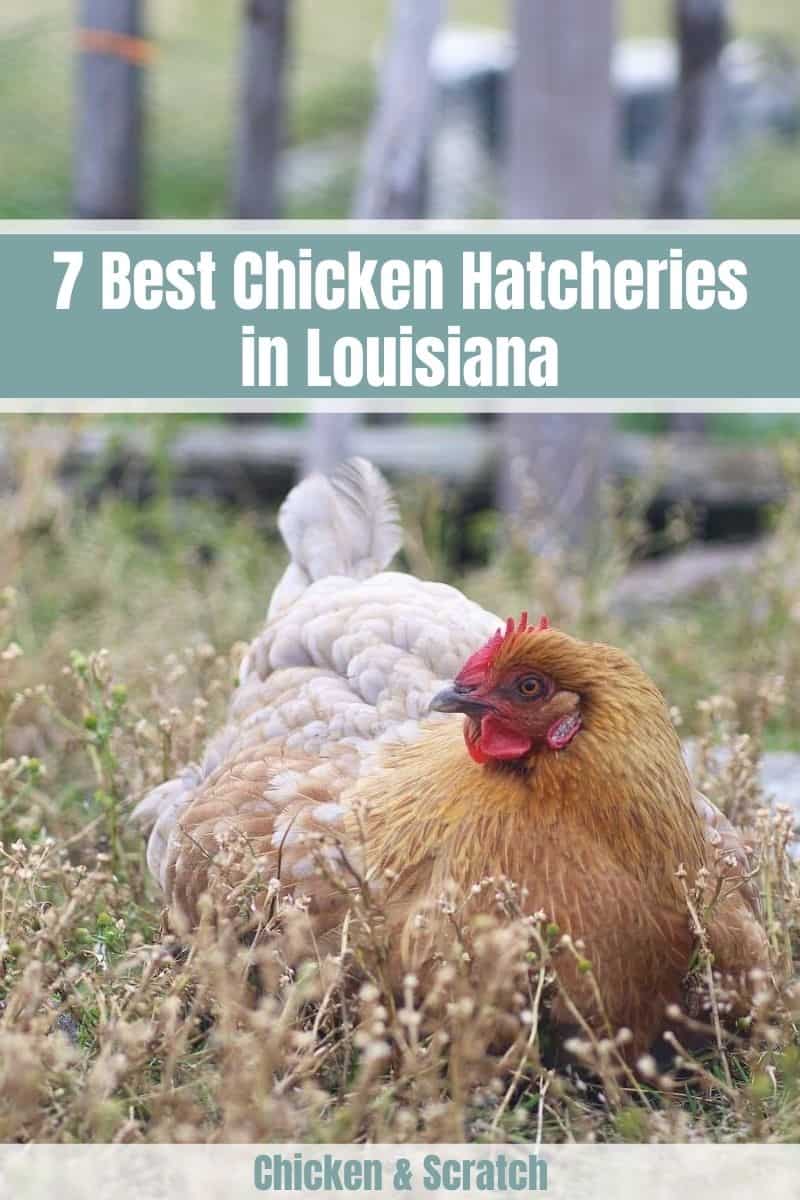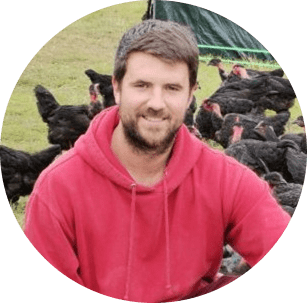 Joseph Hudson has been raising chickens for over 15 years. In 2018, he completed the Agriculture & Natural Resources program at Mt. San Antonio College. He currently raises over 1400 chickens on his 7.5-hectare farm. He keeps sharing his experience on raising healthy and happy chickens on Chicken & Scratch.