Kansas is known for its robust agricultural industry. They are the top producers of cattle, hogs, and grains. However, the poultry industry is relatively unknown and small. It may be the reason why there are not a lot of hatcheries in this midwest state. If you want to start raising chickens, you can also visit other farms in nearby Missouri or order online.
Top 7 Chicken Hatcheries in Kansas
Location: 11835 Elm Slough Rd, St George, KS 66535
Phone: 785-494-8418
Nelson Poultry farms is a well-respected, family-owned hatchery in the state operating since the 1920s. This sustainable hatchery houses millions of laying eggs in their temperature-controlled incubator facilities each year.
It produces H&N brown and white baby chicks from fertile eggs from their breeding facilities. The farm delivers day-old chicks to customers using specialized vehicles that are climate-controlled. It also allows pick up on their site. All chickens on the farm are NPIP certified.
Price of pullets
H & N White Layers – $4.75 (sale price)
Location: Manhattan, KS 66506
Phone: 785-532-6011
Surprisingly, Kansas State University also houses a hatchery where poultry enthusiasts can purchase chicks. Initially, the campus' poultry farm maintained egg-producing flocks for research and teaching purposes. However, the excess is sold for retail.
The KSU Poultry and Gamebird Center holds an annual spring pullet sale to raise funds for their team project. All pullets sold are vaccinated for Fowl Pox, Marek's Disease, and Newcastle disease. It sells highly productive pullets that are almost ready to lay. Buyers can pick up their birds in front of the center.
Price of pullets
Brown hybrids that lay brown eggs – $ 10
Location: 4160 N Maize Rd, Maize, KS 67101
Phone: 316-722-0216
Woodard Mercantile is a full-service pet, farm, and lawn supply store. They may not be a hatchery, but they are a popular source of pullets, males, and straight runs in Wichita that they source from other hatcheries. Availability of breeds depends on the hatchery's deliveries to their store.
Chicks usually arrive on Thursday mornings, and buyers can pick them up in the store. The breeds that it carries include Silver Laced Wyandottes, Cochins, Buff Orpingtons, Rhode Island Reds, and White Leghorns. Interested buyers are encouraged to call their Andover or Maize locations for prices, availability, and other details.
Location: Andover, KS
Phone: 316-559-7633
Peckerhead hatchery is a hatchery that sells NPIP certified chicks and hatching eggs. The breeds they produce include Copper Maran, Blue Laced Red Wyandotte, Lavender Ameraucana, Porcelain D'Uccles, and Light Brahma. Various breeds of Orpingtons such as Black, Mottled, Jubilee, and Chocolate are also available on the farm.
The hatchery encourages buyers to send them a message for more details about prices and currently available breeds. The eggs and pullets are available for pick up on their farm in Andover.
Price of chicks
All breeds – $5 each or $40 for ten chicks (sale price)
What to Look for When Buying Chickens in Kansas?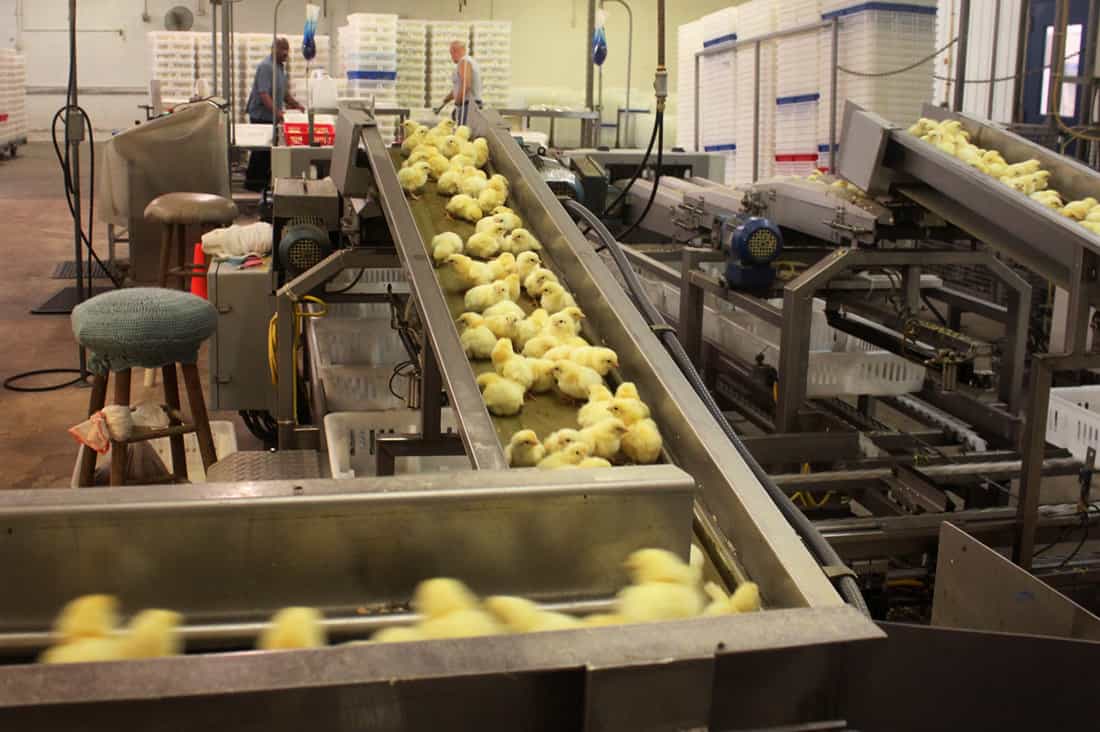 Local Laws
Before deciding to purchase chicks to raise in your backyard, it would be best to keep these ordinances in mind. Poultry raising takes a lot of consideration. It would be heartbreaking if you have already ordered your chicks only to find out that your state has a quantity limit or prohibits roosters in the area.
City
What is the maximum number of chickens allowed?
Are roosters allowed?
Do you need to secure a permit?
What are the coop restrictions?
Link to ordinance
Kansas
Depends on size of property
yes
yes
-Fences or enclosures are required and must be inspected.

-Control of odor and proper disposal of manure

Kansas City Ordinance 
Clay Center
Up to 12 hens (zoning ordinance applies)
no
yes
Noise, sanitation, building, proximity and zoning ordinance applies
Clay Center Animal Code
Lawrence
12 to 20 hens, depends on the plot size
no
no
Safe coop is required with a 5 feet setback
Lawrence Animal Ordinance
Lenexa
Depends on your zoning
yes
no
Coop must not be within 100 meters of adjacent dwelling
Lenexa City Code and Policies
Manhattan
No limit
yes
no
Coop must be 25 feet away from neighboring residences
Manhattan City Code
Topeka
No limit
yes
yes
Coop must be 50 feet away from other houses
Topeka Municipal Code
Wichita
12 hens
yes
no
Coop must not be less than 50 feet away from any adjacent houses
Wichita Municipal Code
Climate
Extreme weather conditions are a regular occurrence in Kansas. Winters can be bitingly cold, while summers can be scorchingly hot. Choosing breeds that can survive the variability of the state's climate needs extra care and attention.
Almost any breed can adapt to a wide range of conditions as long as they are provided with the appropriate protection from winter winds and the summer sun. It would also be best to remember that your flock needs the right amount of food in winter and plenty of cool water in the summer.
During summer, temperatures in Kansas can reach as high as 90 degrees Fahrenheit. This extreme heat can be an issue for chickens, weighty ones like the Cornish-Rock Cross. Some densely feathered breeds such as Cochins, Pekins, and Belgian D'uccles can have a tough time when it's hot, so you need to provide them with extra care to ensure their survival.
Breeds with large combs are also more prone to frostbite during winter. You could choose to raise cold-hardy birds with relatively smaller combs like the Wyandottes, Ameraucanas, Brahmas, and Rose Island White.
On the other hand, Silkies will have a hard time tolerating both ends of the temperature spectrum. If special housing to meet their needs is not viable, it would be a good idea to skip raising this breed while you're in Kansas altogether.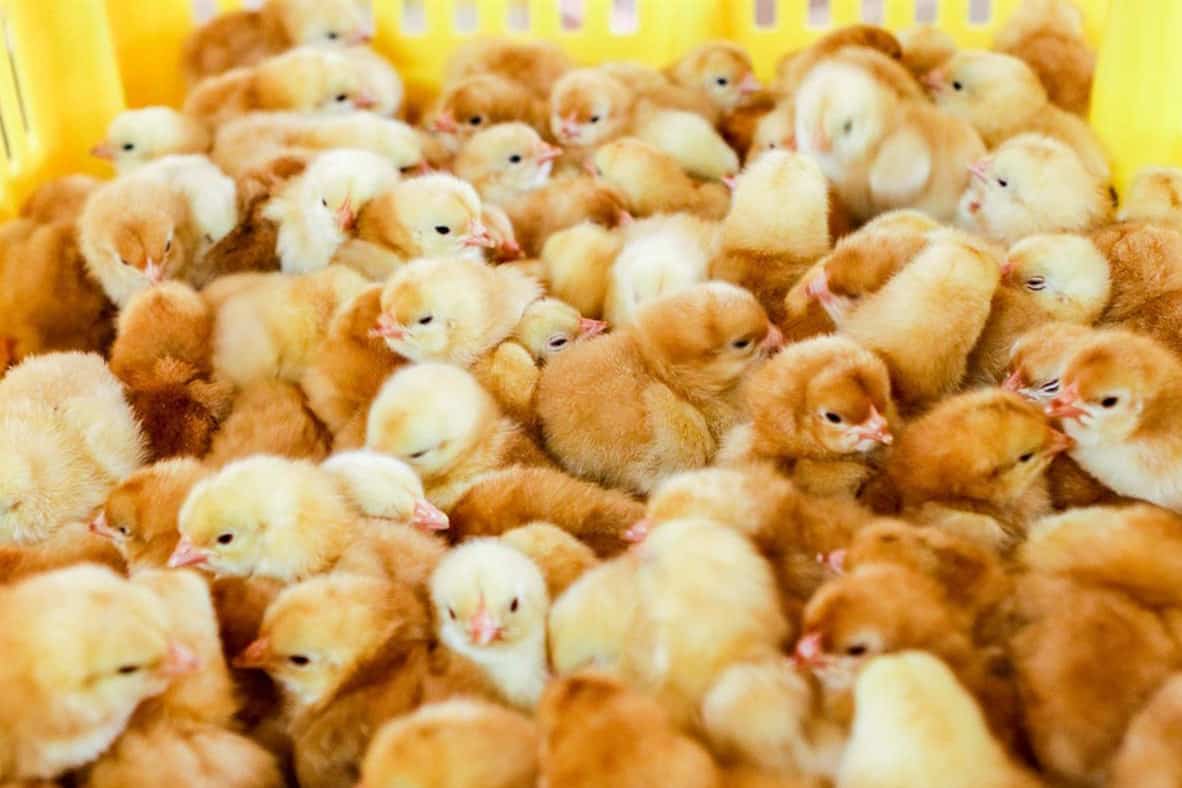 Selling for Profit
Some poultry keepers want to raise chickens for personal meat or egg consumption, while others want to sell these poultry by-products. Before you buy chickens intending to make a profit, you need to check with your local ordinance first.
Some areas, like Prairie Village, prohibit keeping chickens for profit. It doesn't allow commercial chicken operations. As stated in the Kansas animal cruelty law, you can't also kill chickens on a residential lot.
Free-Range or Not?
Almost all cities in Kansas require that owners keep their chickens inside a coop. Free-range poultry raising is not a viable option for now. So, it would be best to choose chicken breeds that don't mind being kept in a coop. Penedesencas get stressed and aggressive when kept in an enclosure, so steer clear of this breed.
Before you build the poultry housing, it would help to check with the local governing authorities for regulations. Some cities are strict with the requirements for chicken housing, so plan accordingly.
Summary
Poultry raising may not be as popular in Kansas compared to other midwest states, but it's not too late to start this worthwhile endeavor. Some excellent local hatcheries and suppliers can serve your needs. However, you can always check other hatcheries from nearby states or order online. The important thing is that you choose a breed that can thrive in extreme climate conditions.
It would also make your operations smooth sailing if you check out and abide by the local ordinances. It can be heartbreaking to let go of your male chicks, for example, after you find out that roosters are not allowed on your property.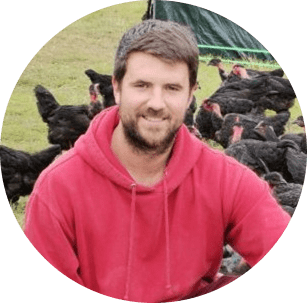 Joseph Hudson has been raising chickens for over 15 years. In 2018, he completed the Agriculture & Natural Resources program at Mt. San Antonio College. He currently raises over 1400 chickens on his 7.5-hectare farm. He keeps sharing his experience on raising healthy and happy chickens on Chicken Scratch The Foundry.