Raising and rearing chickens has been widespread in US states such as Alabama. But as we are all aware, the victory of bird-keeping depends on crucial factors. One of them is picking the right flock and hatchery.
An excellent and top-tiered hatchery will guarantee its customers will go home with high-quality, well-rounded, and happy chickens. If you are one of the people living in the "Cotton State," you are lucky to cross this page.
Here we list the top seven best chicken hatcheries found in Alabama. You do not need to worry anymore. Voila! Just keep on reading.
Address: 74 Roberts Chapel Rd, Piedmont, AL 36272
Contact: 256-624-8198
View this post on Instagram
Alabama Silkies have taken great pride in collecting the world's finest and supreme silkies. To this day, they own grand chickens found in the 50 states of America and roughly 20+ countries globally.
When it comes to hatching eggs, Alabama Silkies guaranteed only the best. Suppose you are one of those people who wish to hatch on your chicks, plus save a few ducklings. Then, you are on the right path.
You can ask and inquire with Alabama Silkies about their fertile eggs. They provide free shipping rates to the lower 48 states in America. Plus, they are NPIP verified and secured an AVIAN Influenza Clean Permit.
On top of that, if you want a silkie to grow outs, Alabama Silkies got your back. Many silkie birds are available in different colors, kinds, and ages. Usually, the price starts from $20 to $250.00 depending on class, training, and the bird's age.
Address: 19780 Sandlin Rd, Elkmont, AL 35620
Contact: 256-732-3574
Aviagen breeders provide its customers found in 100 countries worldwide with parent stock chicks and day-old grandparents. They have provided their customer's specialty breeding stocks to pick and select, such as Rowan Range and Specialty Birds. Plus, they strive to meet the standard required in markets.
With innovative practices, Aviagen also established a genetic selection program to support and give their birds the utmost quality care available. Last but not least, Aviagen Inc. is also NPIP verified.
Address: 1776 Westmont St, Geneva, AL 36340
Contact: 334-618-0339
View this post on Instagram
Found in Geneva, Alabama, Chickadee Hatchery is hailed as one of the most famous and best hatcheries. Since time immemorial, a family engaged and passionate about poultry managed and operated this hatchery.
On top of that, Chickadee is proud to say that they secure an NPIP certification. Their buyers will have no doubts about having high-quality, healthy chickens that meet breed standards.
When you stop by the place, you can find their best-selling breeds: White Leghorn, Buff Orpington, Rhode Island Red, Golden Laced Polish, and Dominique at $5.
When breeding and raising chickens, Chickadee sticks to using organic methods. Plus, all the chicks you will see and find are vaccinated against a wide range of poultry illnesses.
At present, Chickadee Hatchery only transacts in their stores and does not accept shipping product orders. Also, before you visit, it is better to call them beforehand.
Address: 1095 Washington Rd, Lexington, GA 30648
Contact: 706-743-0865
Founded in 1991, Centurion Hatchery has taken pride in having one of the best farming services in Alabama, United States, for 31 years. Over the recent years, Centurion Hatchery has been offering poultry farmers the finest quality products and competitive chicken strains.
With the mission to develop food chickens for the future, Centurion Hatchery continues to breed birds without using any antibiotics. You can freely place your trust in them since they have NPIP certification.
This hatchery also expands its operations and has a subsidiary business such as Tetra Americana which offers commercial chickens like Tetra Brown and Tetra Amber. They also produce other chicken breeds: Aquila, Sagitta, and Early Bird.
Address: 1101 Evergreen Rd, Falkville, AL 35622
Contact: 256-502-2476
Brenneman Family Farms is a hatchery that ensures and produces chickens reared with high-quality feeds. Plus, they have efficient and effective egg hatcheries that are government-regulated. This hatchery is NPIP certified.
They offer both shipping and local pickup options, and are happy to provide a shipping quote based on your quantity and zip code.
Address: 6531 Taylor Ave, Irvington, AL 36544
Contact: 251-377-6596
Since 2014, Whitehouse Farms has done its best and strive to produce superb chicks and chickens. They are a small family-owned poultry farm. Yet, the Whitehouse harm is also NPIP certified.
Focusing on chickens, this farm has a wide variety of chicken breeds such as Orpington, Ameraucana, Marans, and Araucana. Also, they have bantams, game birds, and mixed breeds.
They also roll out schedules for hatching eggs such as Splash, Blue, and Black Ameracauna, starting with the price of $6. They also accept selected shipping orders with corresponding fees.
For more updates on product availability and shipping, you may check out their Facebook page.
What to Check for When Buying Chickens in Alabama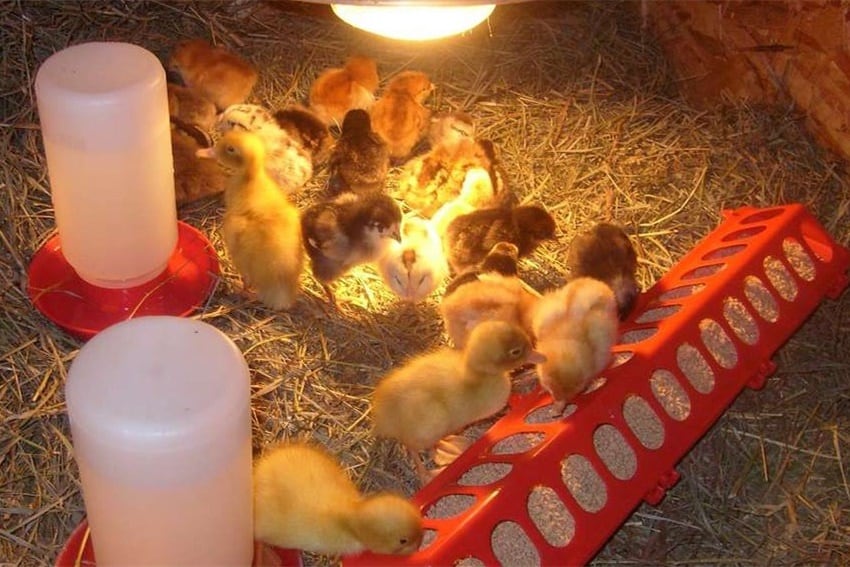 Is this your first time buying a chicken? Sometimes, we are easily caught up, thrilled, and excited when purchasing chickens. However, we cannot emphasize this enough. When it comes to buying chickens, there are certain things you need to check and look out for.
Since we want to make your life easier, we've already done the work. Let's get moving. Here are things you need to look for when buying chickens in Alabama.
What Are the Living and Health Conditions of Chickens?
One of the golden rules for purchasing chickens is to watch out for their overall health and living environment. Here are the things you need to look out for to give you a head start.
Healthy and vibrant chickens are mobile and happy. You will find them constantly on the go, curious, moving, and scratching around.
You can hold the chicken you like to purchase and see if it has clear responsive eyes. Check for any clouding, bubbles, or malformations.
The wings of the chickens are even. They can move and run freely. Plus, the branches are not twisted.
You need to observe and see if the chicken has an excellent body shape and stance. Avoid chickens that you see spending most of their time lying on the floor for extended periods.
Plus, it would be better to look out for their preening. One sign of a healthy chicken is they possess vibrant, well-placed feathers.
What are the Weather Conditions in Alabama?
The following stuff you need to discover is the climate restrictions or weather recommendations. Birds like the Brahmas with feathered feet will not thrive on wet, swamp, or muddy ground. Chicken owners should provide extra care for their feet. On top of that, chickens like silkies will not survive and do well in cloudy conditions.
Another thing, some chickens are temperature sensitive. They either do not like extreme cold or heat. So, when it comes to buying chickens, it will be a great aid if you consider Alabama's local weather conditions.
What are the Local Ordinances in Alabama?
Local ordinances or laws are things related to regulating chickens, such as the coop or pen size, proximity to roads and residential homes, required sanitation, and zoning restrictions. Most cities require chicken to be penned.
So, suppose you plan to buy chickens or already own one in Alabama. In that case, you need to be aware of the local laws concerning chicken keeping. As we all know, each city has different rules and regulations. Let's get a short rundown of things you need to remember to update you.
In Auburn, there are no required limits on the number of chickens.
The topmost number of chickens you can maintain and keep in Birmingham is 25, including two roosters.
In Dothan, Montgomery, and Trussville, roosters are allowed, and there are no restrictions on the number of birds.
In Huntsville and Saraland, the government requires owners to have at least 15 square meters per chicken. Securing a permit is also mandatory.
In Mobile, chicken owners can also keep at least 25 hens. Plus, they are also needed to obtain a permit.
The rules may change from time to time. So, if you are planning to buy chickens, it will be best to do your research and look for the rules. Also, you can check if your local homeowners' association also has guidelines when it comes to purchasing and maintaining chickens.
Are the Hatcheries and Flocks National Poultry Improvement Plan (NPIP) Certified?
Of course, you want to have the best and most healthy chicken. After all, we do not want to waste our precious money. In short, the National Poultry Improvement Plan or NPIP is a program that supervises hatcheries and flocks.
If a chicken hatchery is found to be NPIP certified, that only means that they are tested. The NPIP found these birds free from various illnesses and diseases like Influenza, Mycoplasma, and Salmonella.
All farms, flocks, and hatcheries that participate in programs like the NPIP follow standard guidelines: sanitation, facility, and testing regulations. These are all accomplished to ensure that the birds are healthy and sickness-free.
If you want to be assured and guaranteed quality, you may want to check first the list of chicken hatcheries that are NPIP verified.
What are the Best and Finest Chicken Breeds Found in Alabama?
Do you want to own a chicken? We've done research just for you. Here we collect and list the great chicken breeds that you might find in Alabama.
The Bottom Line
Like other things, buying chickens is not an easy journey. There are a bunch of stuff and rules that you need to remember. Plus, other things might even go wrong.
Nonetheless, we have already made way for you with this list of the seven best hatcheries in Alabama. The next time you are confused and are in doubt, stick to this one-stop hatcheries in Alabama, USA.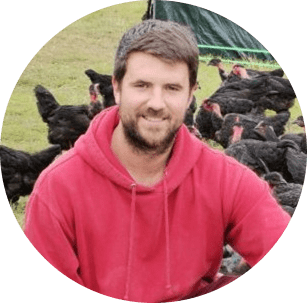 Joseph Hudson has been raising chickens for over 15 years. In 2018, he completed the Agriculture & Natural Resources program at Mt. San Antonio College. He currently raises over 1400 chickens on his 7.5-hectare farm. He keeps sharing his experience on raising healthy and happy chickens on Chicken Scratch The Foundry.