Anywhere is a place to raise chickens. When you start your journey, it's always good to know the nearby and trusted hatcheries around your area. Connection is one of the essential things when it comes to raising chickens. A good chicken raising experience requires trust and passion in doing the thing you like. Here are the five best chicken hatcheries in Indiana.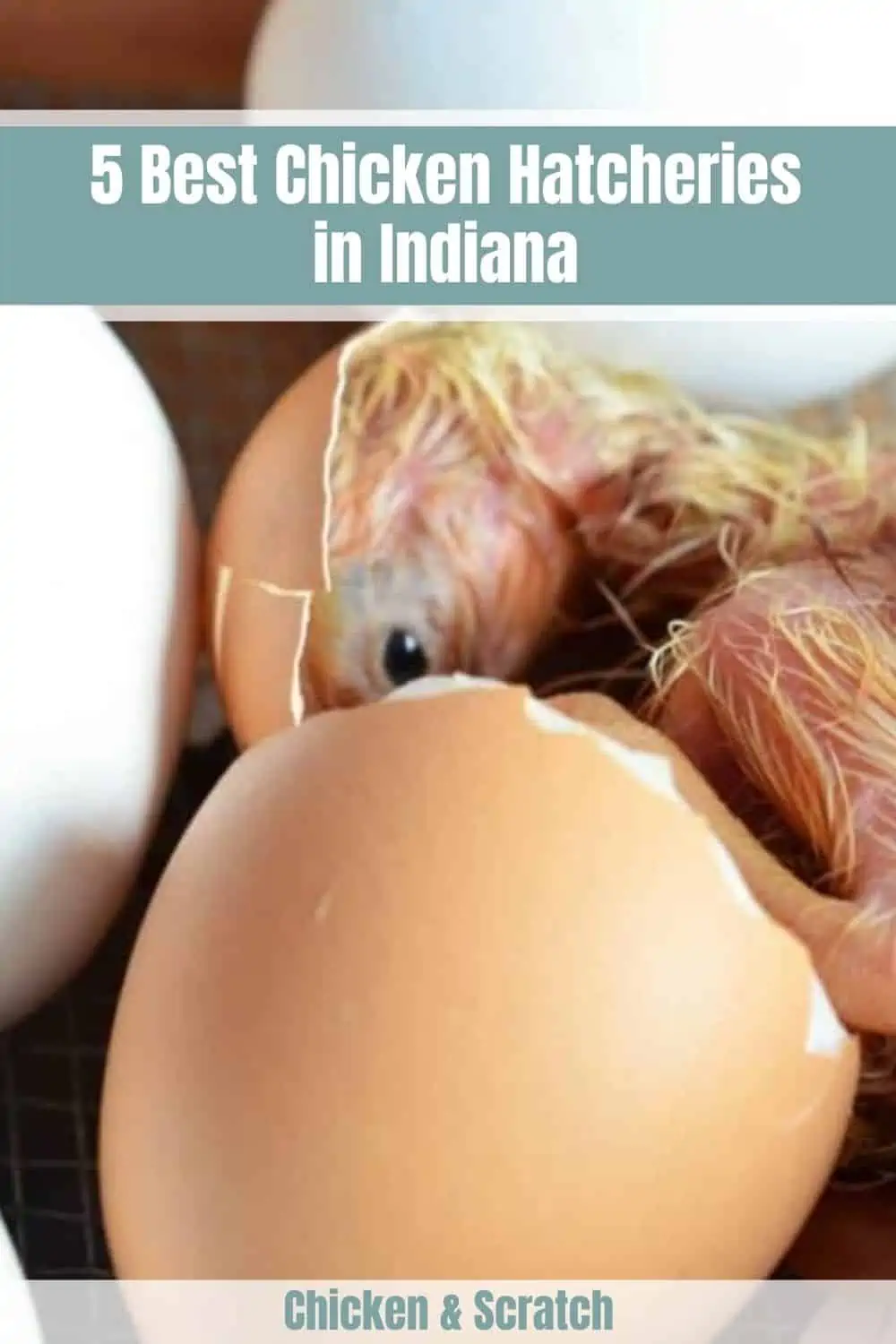 Hidden Creek Farm offers a wide variety of chickens you can choose from. Some of the breeds available in Hidden Creek Farm includes Barred Plymouth Rock Pullet, Delaware Breeders, Black Breasted Red Old English Game Bantam Cock, Polish Bantam Breeders, Single Comb Rhode Island Red, and White Wyandotte Bantam Cock.
They also offer chicks and hatching eggs if you are looking for younger chickens. Hidden Creek Farm aims to provide and raise the best and quality breeding chickens. They allow for pick up but visiting past the sales area is currently not allowed.
Location: 16310 E Main St, Columbus, IN 47203
Phone: 812-603-7722
Midwest Poultry Services is one of the largest and trusted shell egg producers in the United States. They are also one of the oldest existing ones! Dating from as early as 1875. They aim to provide the best for their people and provide the best service for their customers.
Midwest Poultry Services cares about their chickens as well as the environment. They promise and strive to provide quality products and supplies. Midwest Poultry Services also offer delivery for their eggs. They ensure safe and fast delivery as they follow safety standards when it comes to handling and delivering the eggs.
Location: 800 Wabash Rd, North Manchester, IN 46962
Phone: 574-353-7651
Big Pine Hatchery is an NPIP certified organization that provides a variety of livestock, including chickens. They aim to provide the best quality products to ensure buyers have a satisfactory experience in raising flocks.
They sell chicken breeds such as:
rainbow layers,
lavender ameraucana,
tolbunt polish,
cochin
blue copper marans
french black copper marans
They also offer different types of eggs, including fertilized eggs, young and mature breeding stock. Big Pine Hatchery provides their contact information so they can be contacted when a potential client has inquiries about their products.
Location: 4085 N Rocky Ford Rd, Attica, IN 47918
Phone: 219-921-9581
Maria's Jersey Giants forwards their slogan "Focusing on quality over quantity." This alone can tell a lot about their place. They aim to provide good quality flocks.
They care about their chickens and dedicate their time to assuring the best for them and the customers. Maria's Jersey Giants focuses on breeding, raising, and selling Jersey Giants. They ship poultry and hatching eggs all over the United States!
AK Countryside Farm has been a small hobby farm since 2015 that is passionate about raising its flocks. They aim to provide healthy, disease-free animals and make sure they are taken care of in the best way.
They make sure that the animals they sell meet the breed standard. The chicken breeds available in Ak Countryside Farm include Bearded (Blue/Black/Splash) Silkies and Black Copper Marans.
Location: Rolling Prairie, IN, United States, 46371
Phone: 219-344-7601
Email: [email protected]
What to Look for When Buying Chickens in Indiana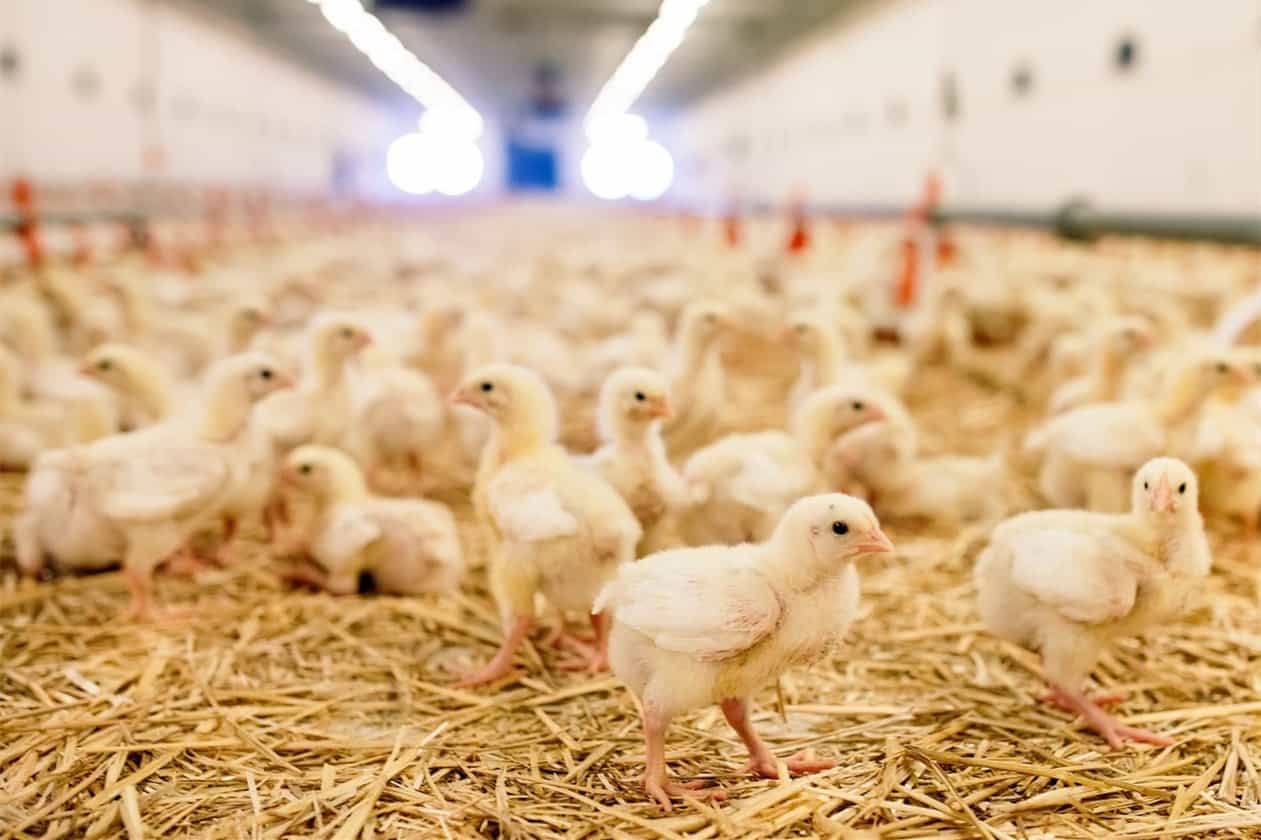 Before purchasing chickens, it's best to know the rules imposed and followed in the state or area where you are in. This is important to avoid avoidable hassles, fees, and even paperwork. This is especially true in cities. It's a pretty different setting, and so there are various things to consider, too, like neighbors, establishments, and the whole environment as a whole.
People who raise flocks in cities within Indiana should take note of the following list as rules and regulations can vary depending on the city or specific area. Here are the cities in Indiana that allow keeping chickens.
Bloomington – In Bloomington, there is a maximum number of hens that they allow to raise. The maximum number of chickens permitted is five hens and no roosters. Bloomington also requires a permit.
Cumberland – In Cumberland, you can raise a maximum of 10 birds with no permits needed.
Evansville – In Evansville, the maximum number of chickens is six, and roosters are also allowed. This city requires a permit too.
Fishers – Fishers is one of the more lenient cities as it does not limit the number of flocks you can keep. Roosters are also allowed in this city. Fishers require a permit.
Fort Wayne – Like Fishers, Fort Wayne also does not limit the number of chickens you are allowed to raise. Roosters are also allowed, and a permit is needed.
Indianapolis – In Indianapolis, you can keep as many as 12 birds and one rooster as long as you make sure to keep them inside the coop. No permit is required in Indianapolis.
South Bend – In South bend, you can raise a maximum number of 6 hens, and a permit is also required.
Terre Haute – You can keep as many chickens as you want in Terre Haute because they do not have limits on the number of chickens you are allowed to raise.
All of these places have their own zoning ordinances that apply to their specific location. To be educated more about the specific zoning ordinances, it's best to visit your local Poultry Organization.
While there are places that allow for raising flocks, there are also locations where raising chickens is prohibited. Here are the areas in Indiana where you cannot raise chickens.
Lafayette
Martinsville
New Castle
Rocky Ripple Village
Flock Evaluation Program in Indiana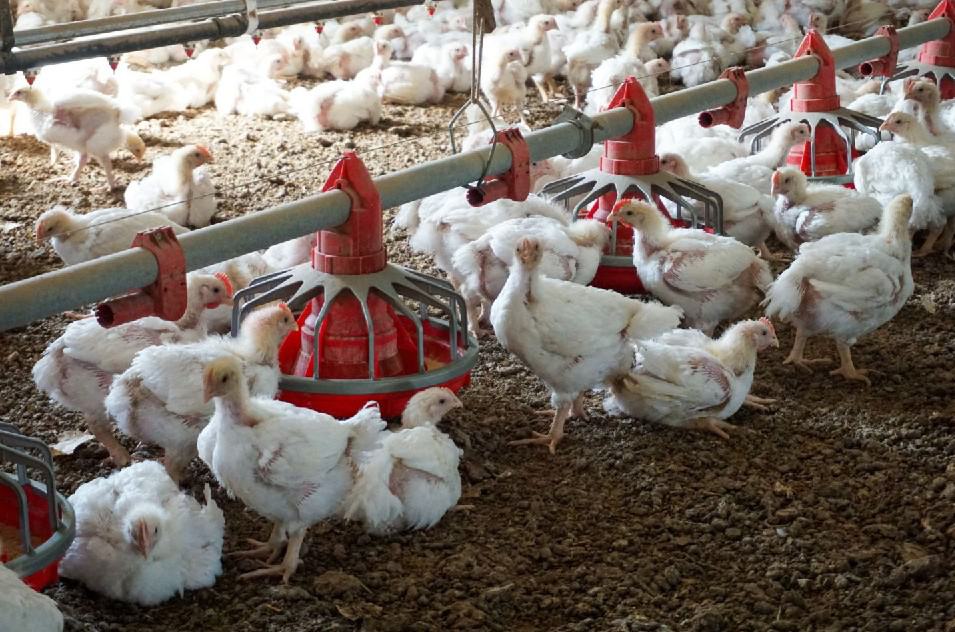 Like any other activity or hobby, you have to undergo processes. In raising chickens, you have to ease into it and let it seep deep. Yes, it's fun and rewarding but the challenges and adjustment needed before you get the hang of it cannot be divorced from the entirety of the experience. Most of the time, you have to face them head-on or with your chicken friends. Fortunately, if you are starting your journey in Indiana, you have advantages as they offer good opportunities for you.
In Indiana, the Indiana State Poultry Association offers a free flock evaluation program. What does this mean, exactly? This program is also referred to as Indiana's Test Twelve Program (T-12). This is a program in which Avian Influenza is monitored through a simple antibody test from your hens' eggs.
Avian influenza is an infection that is mostly occurring among domestic poultry and other bird species. This virus is quite easily spread and considered very contagious because it can be transmitted through the chicken's saliva, nasal secretions, and feces. This virus is dangerous and can cause harm or even death to chickens. Your chicken can be infected through direct contact with surfaces that have been infected with the virus.
This test is completely safe for your chickens, so you do not have much to worry about. T-12 is a test that is designed specifically for chickens. The test is helpful as the owner will have additional information about their chickens' health and safety overall.
Of course, this free test is not a requirement, neither is it something forced on chicken owners. The test conducted is voluntary, and those that do not want to participate can freely do so. Those who wish to participate, they can fill up a request form. As always, you have the freedom, and you know the best things for your chickens.
Local Climate and Weather in Indiana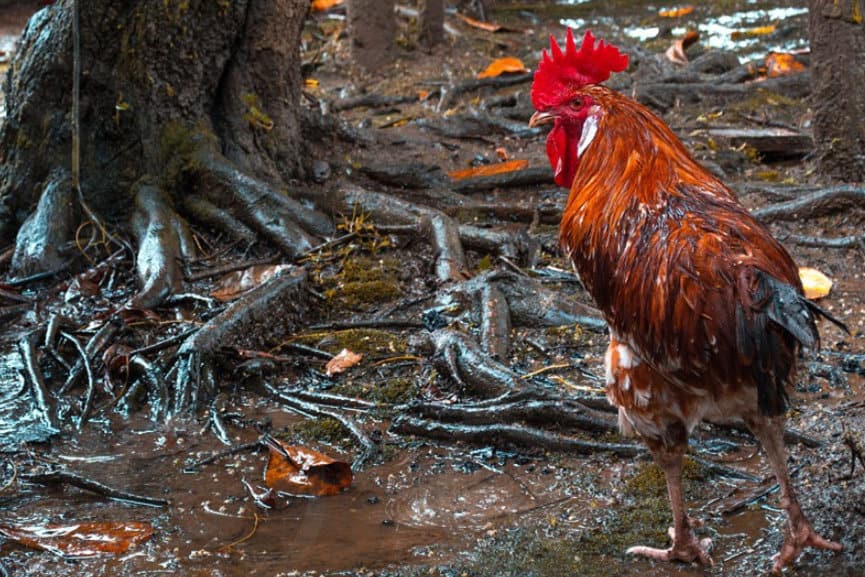 Indiana is primarily humid as it is located in a humid subtropical climate region. This means Indiana gets to experience warm summers, temperate winters, and rain that is typically distributed evenly throughout the year.
Indiana has a humid continental type of climate. The location of Indiana in the continent, the bodies of land like mountain ranges or the lack of it, and the Gulf of Mexico are some of the major influences for Indiana's climate.
High temperatures can climb up to 100°F (37.8°C), especially during the peak summer season during July. The humidity during these times can be oppressive, and so, chickens can be in need of more water and fluids than ever.
During the colder weather, the temperature can decline to lower than 15°F (-9.4°C) in the Northern parts of Indiana during winter, usually around or during January. Indiana records 14″ (355.6mm) snowfall in the southwest and up to 76″ (1930.4mm) in the northcentral snow belt.
As the weather changes and transitions into spring, tornadoes are also apparent. Spring is a time when thunderstorms are present too. Indiana experiences a respectable amount of rain throughout the year.
This place registers 42″ (1066.8mm) of rain annually. Autumn, on the other hand, comes with temperate days and clear skies with low humidity. One of the highest temperatures recorded in Indiana reached up to 116°F (46.7°C) while the lowest was at -36°F (-37.8°C).
Summary
Raising chickens can be a handful. You get to undergo and win over challenges together and develop a much stronger bond with your passion. If you are still in the planning stage of becoming a flock owner, the five best chicken hatcheries in Indiana should be a small step towards it.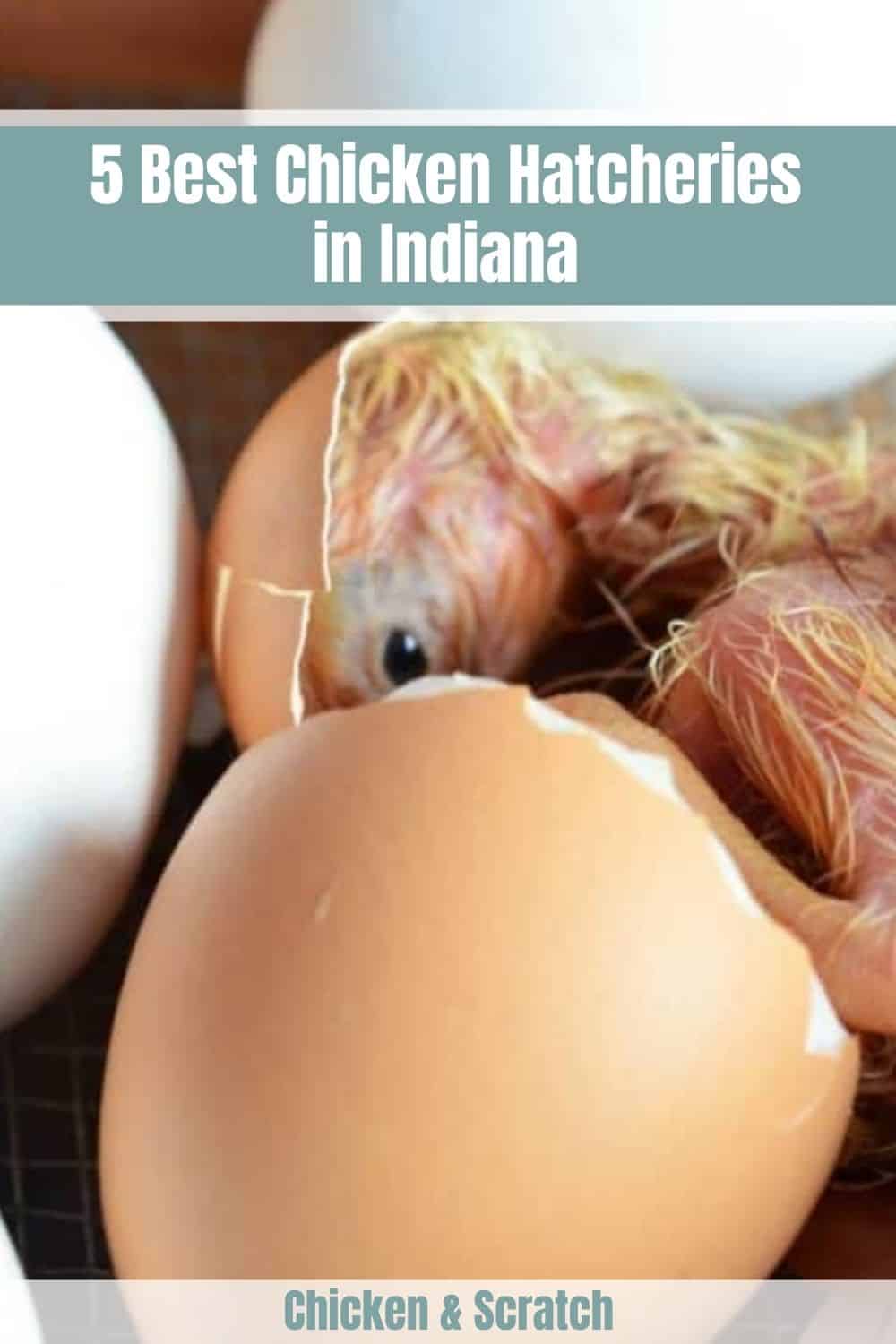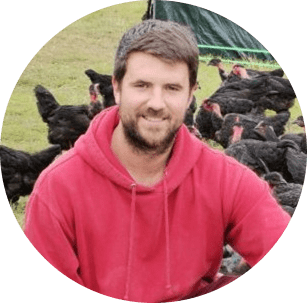 Joseph Hudson has been raising chickens for over 15 years. In 2018, he completed the Agriculture & Natural Resources program at Mt. San Antonio College. He currently raises over 1400 chickens on his 7.5-hectare farm. He keeps sharing his experience on raising healthy and happy chickens on Chicken & Scratch.