Are you thinking of raising chickens in your Maryland backyard? The state has several hatcheries that can provide you with high-quality fertilized eggs, chicks, and chickens of various breeds, sizes, and colors. We've rounded up the 8 best hatcheries in Maryland that can help you start your dream chicken coop or free-range yard.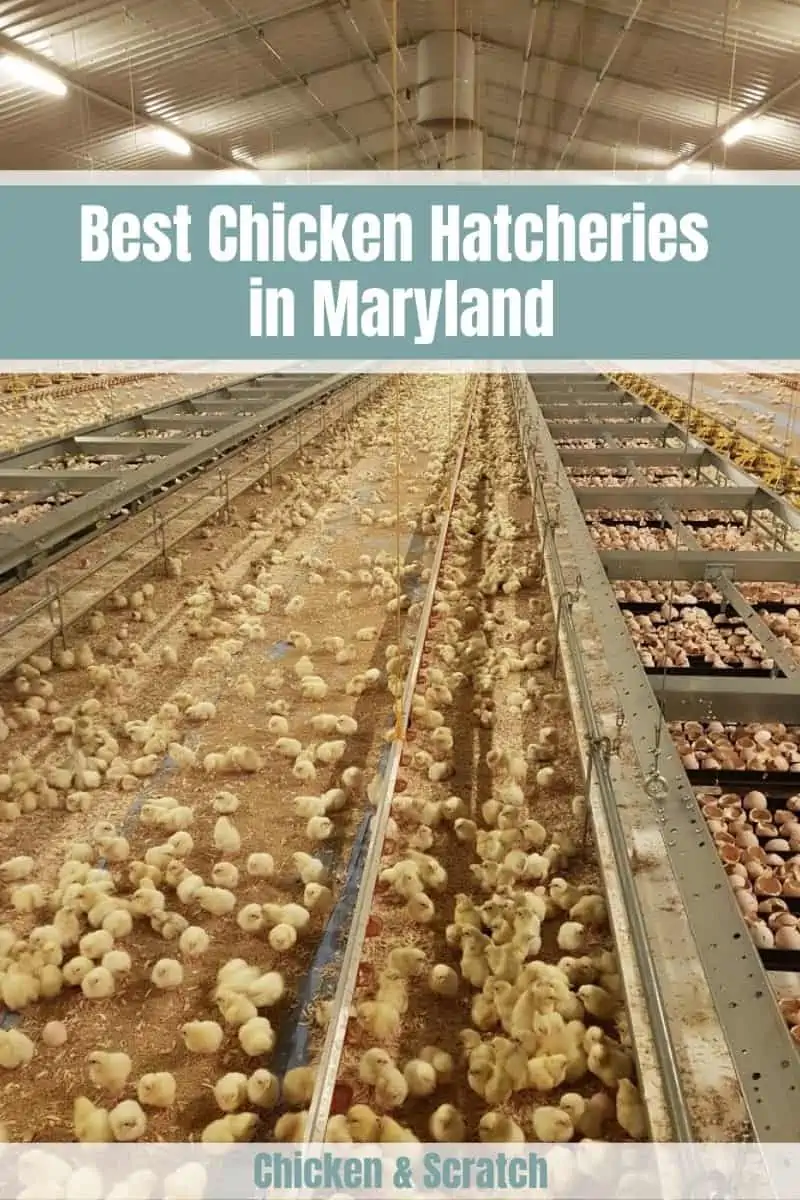 Chicken City Eggery is a member of the Maran club that specializes in Olive Eggers and Black Copper Marans. They focus on breeding hens that lay the prized copper and olive eggs. The farm also breeds for temperament and SOP.
The hatchery is NPIP licensed and US Pullorum-Thypoid and US H5/H7 Avian Influenza clean. Their chicks are also vaccinated against Marek disease.
Hatching eggs can be picked up or shipped, while chicks are only sold and picked up on the site.
Price List for Hatching Eggs
Black Copper Marans – $65 a dozen
Olive Eggers – $30 a dozen
Location: 27929 Barnes Rd, Damascus, MD 20872
Phone: 301-367-2492
The Merry Hen is a homestead that exclusively raises White and Cream Legbar hatching eggs, chicks, and chickens. At present, it only allows local pick up.
The farm's operation is NPIP certified as well as AI and TP clean. It is also a member of the Cream Legbar Club and the American Poultry Association.
Prices of Pullets
Cream Legbar- $25
White Legbar – $30
Prices of Cockerels
Cream Legbar- $20
White Legbar – $25
Location: 1879 Adelina Rd #3793, Prince Frederick, MD 20678
Phone: 202-573-8087
All the chickens on the farm are free-range and are happily roaming free. Deer Run Farms specializes in raising and selling registered Heritage Breed and Red Angus chickens for consumption and breeding stock. It breeds four types of chicken- Delaware, Americauna, Welsummer, and Copper Maran.
It prides itself on being one of the few chicken hatcheries in the United States that regularly test its birds for disease. Deer Run operates under the strict monitoring of the NPIP program for major avian diseases.
Prices of Hatching Eggs
Ameraucana – $5.00
Delaware – $2.50
Copper Marans – $5.00
Welsummer- $4.00
Olive Egger – $5.00
Location: 15131 Sixes Rd, Emmitsburg, MD 21727
Phone: 717-357-4521
Covered Bridge Poultry Farm sells and breeds hatching eggs, chicks, and full-grown birds. It specializes in Polish, D'Uccle, and Cochin Bantam breeds. Some chicks have already been sexed as well. The farm is an NPIP participant and has been tested and cleared for AI and PT. Hatching eggs can be picked -up or shipped.
Prices of Hatching Eggs
Cochin Bantam- $15 a dozen
Tolbunt Polish chickens- $20 for half a dozen,
Gold Neck D'Uccles- $10 for a dozen
Location: 18600 East Wilson Road SE Oldtown, MD 21555

Phone: 301-478-5094
Email: [email protected]
Just Flockit Farms focuses on raising chickens with fancy feather and egg colors such as Blue and Black Copper Marans, Crested Cream Legbars, and Olive Eggers. The farm is NPIP certified as well as AI and PT clean. It doesn't sell hatchery birds, but it focuses on quality stock from select breeders.
Prices for Off-Heat Pullets
Olive Eggers – $25
Blue and Black Copper Marans – $25
Crested Cream Legbars – $25
Silkie and Sizzles – $20
Salmon Favorelles – $25
Location: 289 Johnstown Rd, Elkton, MD 21921
Moose Manor Farms breeds a wide variety of heritage chickens for meat and egg consumption. It implements not using pesticides, herbicides, antibiotics, and grow lights in its flock.
All chickens are sold and picked up on the farm by appointment. Autosexing is not guaranteed and straight-run only. The availability of baby chicks and hatching eggs depends on hatch timelines.
Prices of Chicks
Lavender English Orpington – $12
French Black Copper Marans – $12
Rhode Island Red – $12
Olive Egger – $12
Cinnamon Queen Sex-Link – $10
Transylvania Naked Neck Turken Chicks – $10
Location: 15810 Old Marshall Hall Rd, Accokeek, MD 20607
Phone: 301-678-3533
Marker 99 Poultry Raises their flock in a natural environment where chickens can bask in the sunlight. They use thermostatically controlled areas for their brooders and ambient temperatures for other birds. The farm is also NPIP certified.
Breeds:
Ameraucana
Buff Orpington
Speckled Sussex
*no prices available at the moment
Please refer to the table below to give you a bird's eye view (no pun intended) of the important details on each hatchery on our list.
Hatchery
Breeds Sold
NPIP Certified
Pick-Up/Shipping
Chicken City Eggery
Americauna

Marans

Olive Eggers

yes
Pick Up

Shipping

The Merry Hen
White And Cream Legbar
yes
Pick Up
Deer Run Farm
Americauna

Delaware

Welsummer

Copper Maran

yes
Shipping
Covered Bridge Farm
Cochin Bantam

Polish

D'uccles

yes
Pick Up

Shipping

Just Flock It
Blue and Black Copper Marans

Crested Cream Legbars

Olive Eggers

yes
Pick Up
Moose Manor
Marans

Olive Eggers

Orpington

Sussex

yes
Pick Up
Vogel Family Farm
Olive Egger

Americauna

Frizzles

yes
Delivery

Pick Up

Marker 99 Poultry
Ameraucana

Barnevelder

Jersey Giant

Speckled Sussex

White Leghorn

yes
Pick up
Location: 23630 Leathers Rd, Smithsburg, MD 21783
Phone: 301-748-9868
What to Look for When Buying Chickens in Maryland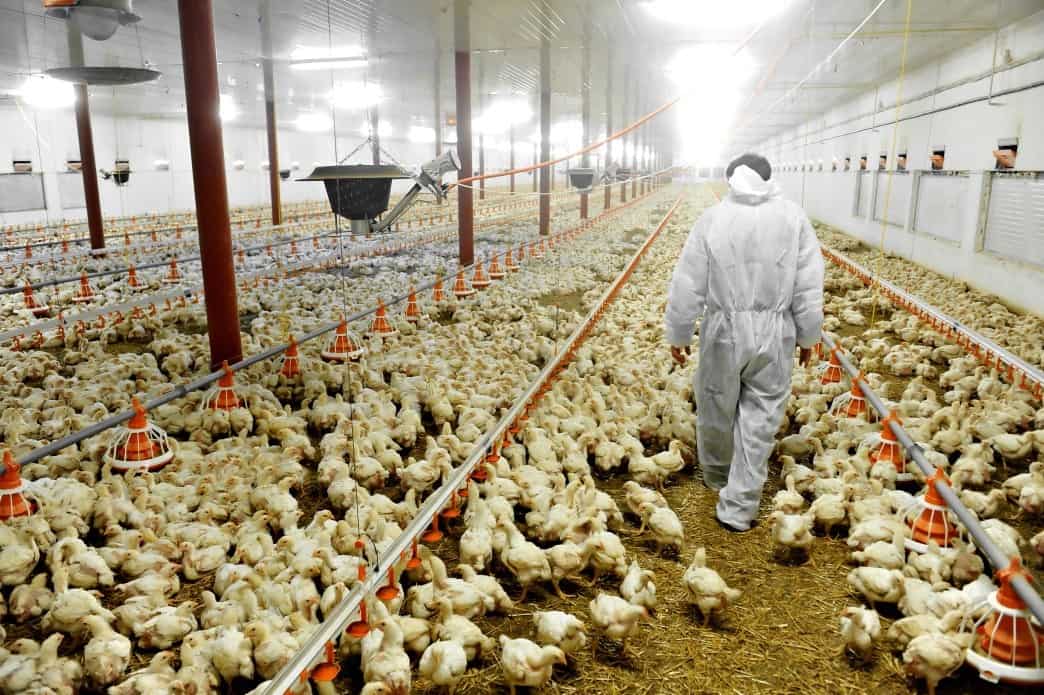 Before heading out to any of the hatcheries to buy your first chickens, it would be best to read the following tips and guidelines:
What are the Local Laws Relating to Raising Chickens?
Any person who raises poultry such as chickens and ducks must register with the Maryland Department of Agriculture or MDA. You may find registration forms and application procedures on the MDA website. 
The poultry registration program aims to protect the local poultry industry from the spread of diseases.
The number of chickens you can raise and the required lot size depending on the city or county where your coop is located. The MDA can also regulate the distance of the coop or hen house from neighbors. It would be best to check the law specific to your area.
The following table outlines the various laws relating to raising chickens in every county or city.
City/County
Maximum Number of Chickens Allowed
Coop Specifications
Code/Ordinance
Annapolis
5 chickens

no roosters

5 feet away from the property line
Annapolis City Code
Anne Arundel
32 chickens per 40,000 square feet
50 feet away from the property line
Anne Arundel County Code
Baltimore City
4 chickens per 2000 feet
15 feet away from any home
Baltimore City Health Code
Baltimore County
Any number of chickens is allowed as long as they are not a nuisance
Minimum of one acre for the land
Baltimore County Code
Bel Air
Farm animals are allowed on 2-acre farms
Setbacks are required
Town of Bel Air code
Howard County
8 chickens per 10,000 square feet

No roosters

15 feet from lot lines

50 feet away from other houses

Howard County Comprehensive Zoning Plan
Prince George County
Animals that are not considered household pets are not allowed.
Prince George County Code
Local law also requires poultry raisers to report any illness in their flock. Symptoms that you need to report are the following:
Respiratory snicking
Swollen sinuses/eyelids/wattles or combs
Depressed birds
Unexplained mortality
Purple or bluish discoloration of combs and wattles
What are Breeds Appropriate for Maryland Weather?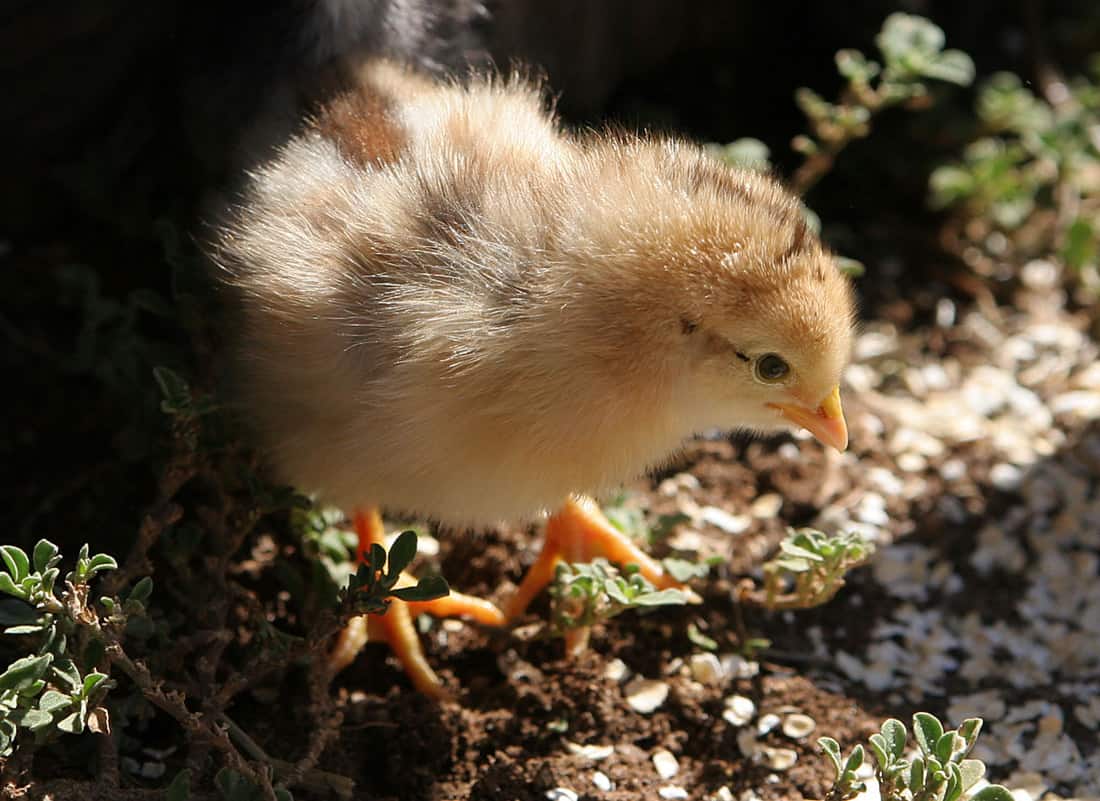 Maryland's climate is classified as temperate, meaning it experiences four distinct seasons. Across the state, the average annual minimum temperature ranges from 15 degrees to 10 degrees.
During winter, the average range of snowfall across all cities and counties is between 20.6 inches and 110 inches.
In summer, temperatures can go from mild to hot, with greater humidity in the southern and eastern areas.
Since Maryland experiences winter, there is a chance that the wattles and combs of your chickens can get frostbite. Their shanks and feet may become frozen as well. This condition is extremely painful to birds and can even cause death.
It would be best to buy chickens that can withstand the harsh, snowy weather.
The following are several cold-hardy chickens that you can raise in Maryland.
Rose-comb White Leghorns
Rose-comb Brown Leghorns
Ameraucanas
Wyandottes
Buff Orpingtons
Rhode Island Reds
Delawares
Almost all birds listed above have larger bodies and smaller combs that make them cold hardy chickens. Dorkings, Orpingtons, and Australorps all have single combs which are small enough to avoid extreme damage from cold weather.
If you want to be on the safe side, you may use an infrared heat bulb to keep your chickens warm during cold winter nights.
Can You Raise Dual-Purpose Breeds in Maryland?
As mentioned earlier, some counties allow backyard raisers to keep only a few chickens, so dual-purpose breeds are perfect for a small family farm. These chickens will produce eggs and can grow quickly to be fit for meat consumption.
Some examples of dual-purpose breeds are:
Rhode Island Red
Dominique
Delaware'
Orpington
The following table summarizes the characteristics of dual-purpose breeds.
| | | | | | |
| --- | --- | --- | --- | --- | --- |
| Breed | Egg Production | Egg Size | Egg Color | Disposition | Foraging Abilities |
| Rhode Island Red | Good | Large | Brown | Calm | Fair |
| Dominique | Fair | Medium | Brown | Calm | Good |
| Delaware | Fair | Large | Brown | Calm | Good |
| Orpington | Fair | Large | Brown | Calm | Poor-Fair |
Summary
If you want to start raising chickens in your backyard, you are in good hands. The 8 best hatcheries in Maryland sell various breeds of all ages, colors, and sizes. They also provide options for shipping or farm pick-up. All the hatcheries listed here are also NPIP certified, so you are ensured that you're getting healthy chicks.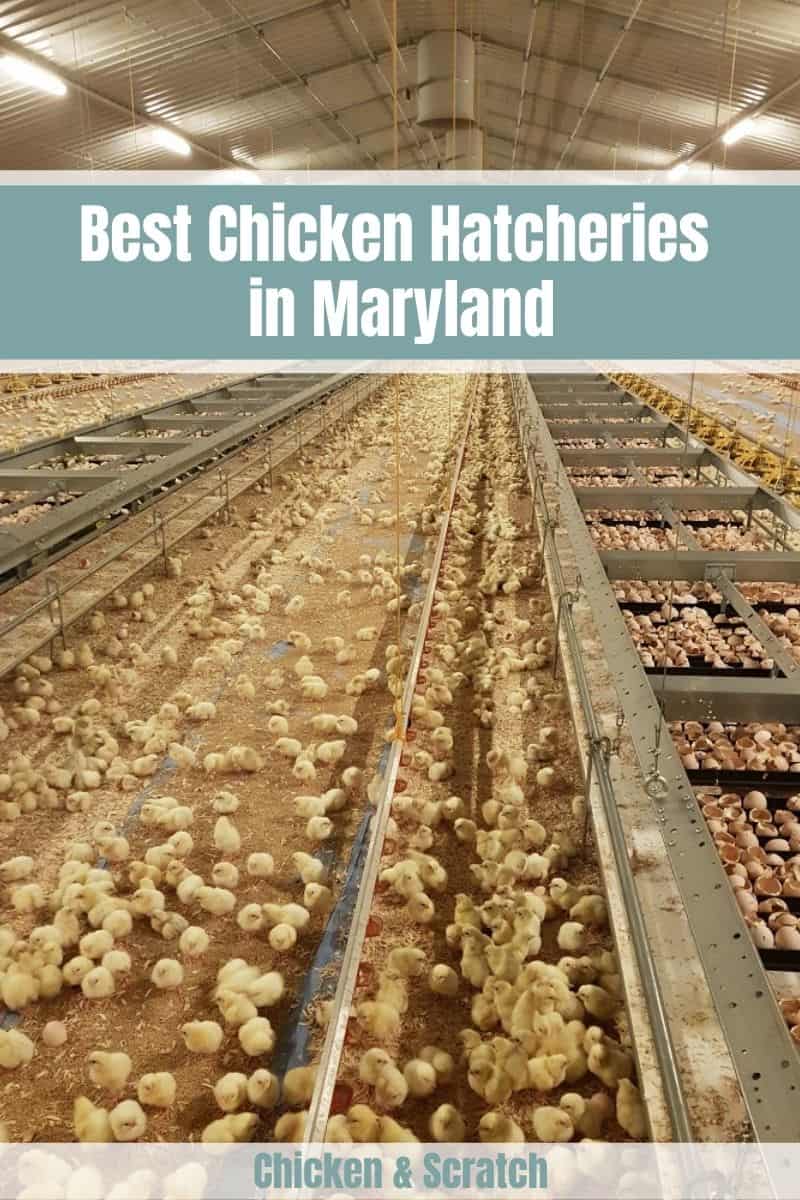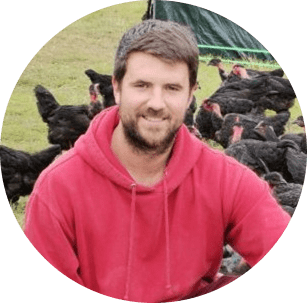 Joseph Hudson has been raising chickens for over 15 years. In 2018, he completed the Agriculture & Natural Resources program at Mt. San Antonio College. He currently raises over 1400 chickens on his 7.5-hectare farm. He keeps sharing his experience on raising healthy and happy chickens on Chicken Scratch.