When it comes to finding a sure place to find lots of happy chickens, no other place beats poultry hatcheries. Getting your hens to hatch their eggs can sometimes be challenging, but they are equipped and built to ace their hatching game for these places! Let us find out the 9 best chicken hatcheries in Minnesota.
VJP Poultry is an NPIP tested flock and a Minnesota State inspected hatchery that provides different types of Silkies in different colors, including Black, White, Buff, Blue, Partridge, and Splash. Silkie chicks are available at any time of the year ranging from $30 to $75 depending on the color, age, etc.
Location: 7656 N Shore Trail North, Forest Lake, MN 55025
Phone: 612-756-1414
Gardner Silkies is an excellent place to get Silkie chicks. Silkies are pretty much popular for collectors and buyers who want chickens as pets because of their unique and adorable appearance. In Gardner Silkies, their Silkies are well taken care of and prioritize.
The place is run by great people, so that it would be a smooth and great transaction. There's no problem when it comes to communication as customers are very well-heard in this hatchery.
Location: court south, 6848 Omar Ave S, Hastings, MN 55033, United States
Phone: 651-301-5000
Dahline poultry is an NPIP certified hatchery. This hatchery undergoes regular testing conducted by the State Department of Agriculture and USDA. All of these tests are in accordance with the National Poultry Improvement Plan (NPIP).
They specialize in hatching newly hatched baby poultry. They offer breeds such as Cornish Cross Broiler chicks, Rhode Island Red, Special Brown Chicks, etc. Their chicks' prices range from $1.57 to $2.00. Dahline Poultry ships from Minnesota to any address within the United States and Puerto Rico.
Location: 6735 45th Ave SE, Willmar, MN 56201, United States
Phone: 320-979-6910
North Star Hatchery LLC provides its customers with the best Marans out there. As the hatchery grows, they have extended and now have three solid strains available: Black Copper, Black, and Wheaten.
This hatchery is an NPIP certified hatchery that dedicates itself to providing you with good quality pure Marans. They offer a variety of services when it comes to Marans.
They offer hatching eggs at $5 each and $50 per dozen, so their customers will be able to try hatching their own egg purchased. This service is available from December to May. NorthStar Hatchery also offers chick orders of $150 per 10-12 chicks.
Location: 12007 256th St, Chisago City, MN 55013, United States
Phone: 651-257-3737
This hatchery offers a lot of products from poultry, game to poultry medical needs as well as equipment and accessories. In short, there is a lot going on in their shop. They offer egg-laying hens, chicks, different kinds of chickens and etcetera.
This hatchery provides a wide variety of breeds such as Black Wyandottes, Blue Wyandottes, California Gray chicks, California White chicks, and many more. The price per piece starts at $3.
Location: 501 1st St S, Hackensack, MN 56452, United States
Phone: 800-720-1134
White's Riverside hatchery is an NPIP certified hatchery that provides and offers various poultry breeds. They offer egg-laying, standard, rare chickens in various shapes and sizes as well. The prices vary as to the kind, breed, number, and gender of chickens you will be ordering.
For standard breeds, the price can range from $1.50 to $3.50. Rare breeds' prices can range from $2.75 to $9.00. The hatchery also offers special chickens like the smallest chicken in the world and bantams.
Location: 7990 Elmer Rd, Meadowlands, MN 55765, United States
Phone: 218-590-1153
Hastings Hatchery LLC is a growing hatchery that currently offers two breeds, namely the Barred Rock and Ameraucana. Hastings Hatchery also offers multi-shades of brown and blue eggs. Their flock is just beginning their egg-laying season, and so, the eggs are up until supplies last for the week. If interested, it's best to contact the hatchery immediately as their eggs are limited.
Location: 19958 Lillehei Ave, Hastings, MN 55033, United States
Phone: 651-334-0665
Anoka-Ramsey Farm and Garden offers a wide scope of things down from poultry, poultry supplies, and garden products. They offer 25-30 breeds of chicks available at all times. They offer poultry both for meat and for egg-laying chickens.
Location: 7435 US-10, Anoka, MN 55303, United States
Phone: 763-421-0223
What to Look for When Buying Chickens in Minnesota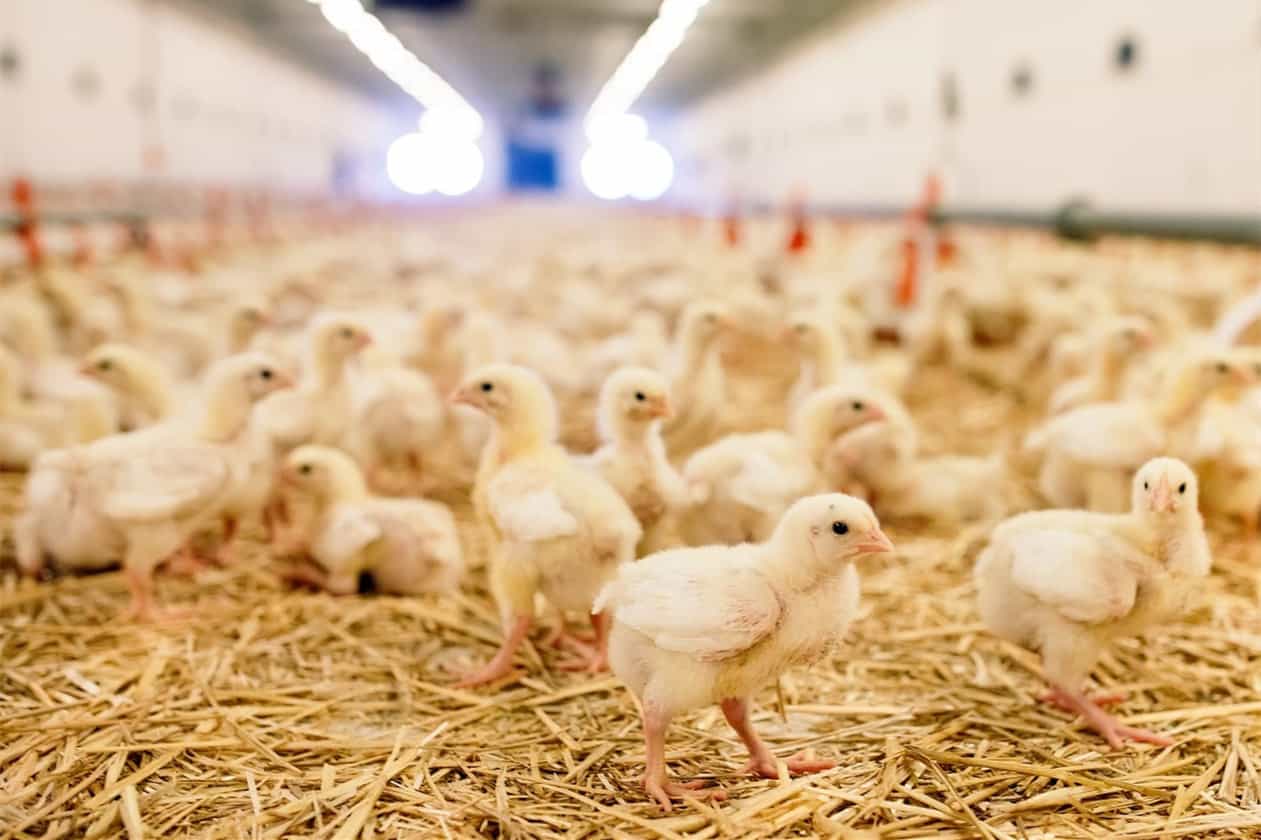 Before setting up your backyard and your flock, there are some things you should take note of. This is to make sure you get the best out of your experience and do not break any rules in Minnesota. It's better to be safe and out of extra hassle when you raise your flock.
Minnesota Flock Rules and Regulations
Before raising your chickens in Minnesota, it's advantageous to know the dos and don'ts to avoid the additional hassle. Of course, these rules do not necessarily apply to the whole state of Minnesota, and so they vary depending on the specific place.
Some places require more than others, so it's better to be prepared and know the rules and regulations in advance to avoid further hassle.
Minnesota also requires permits. What are permits? These documents are meant to legally allow and permit a certain individual or organization to do a particular activity inside a specific area. In the twin cities of Minnesota, Rules can vary, so it's essential to scan and familiarize the rules on which city you live in.
For Minneapolis, there are four basic rules.
Chickens cannot be kept in apartments. They are only allowed in single-family homes and duplexes. If you live in an apartment-type building, then you are not allowed to raise chickens in Minneapolis.
A resident who wishes to raise chickens should have signed consent from their neighbors. They should get at least 80% of their neighbors within 100 feet of their property to agree and sign the said consent form.
Before getting into the flock raising, you need to apply for a permit. In Minneapolis, you can apply for a permit at Minneapolis Animal Care and Control. After gathering the consent forms from your neighbors and making sure you are not in an apartment-type building, you are good to go. Make sure to bring the consent form/s. Permits in Minneapolis need to be renewed every year.
Chickens love the outdoors, and so is the rule in Minneapolis! Make sure to keep them in your backyard. Keeping them inside your homes is illegal.
Like Minneapolis City, there are also four basic rules in Saint Paul.
Permits are necessary when you want to raise chickens in Saint paul. You can submit your form of application to the St. Paul Animal Control Center.
In Saint Paul, a lesser percentage of neighbor consent is needed but also in the broader scope. You need to have at least 75 percent of your neighbor's consent within 150 feet from your property. There's no need to gather each and every occupant of a whole apartment complex building, and you just need to have the building's owner or manager's approval.
Roosters are mostly not allowed because of the noisy cock-a-doodle-doos they do every now and then. This rule is truer, especially on roosters with aggressive behavior. If you want to raise chickens in the city, it would be available for hens only.
If you wish to raise a flock, you should make sure that you will be a good and responsible owner. Within your custody, you should make sure you can provide them with a clean and safe space. It would be best if you had a fenced enclosure, backyard coop, food containers that are not attractive to rodents, and also a way to dispose of your chicken waste properly.
Climate in Minnesota
Before buying chickens, you should figure out the best breeds that fit your city's climate. For Minnesota, the temperature is usually cold. Minnesota usually has frigid winters and hot, humid summers. Here are some chickens that can thrive and live comfortably through both.
Summary
Before raising chickens in your backyard, it's important to note the things you need to prepare. With that, an owner should also find themselves a good hatchery to transact with.
With a head start of the 9 best chicken hatcheries in Minnesota, you took one step closer. All of the activities ranging from the small steps up to the big steps are important to ensure that you have the experience you want.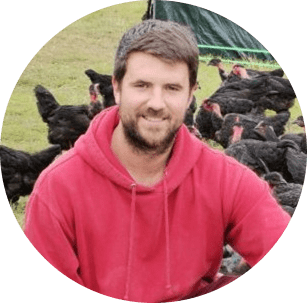 Joseph Hudson has been raising chickens for over 15 years. In 2018, he completed the Agriculture & Natural Resources program at Mt. San Antonio College. He currently raises over 1400 chickens on his 7.5-hectare farm. He keeps sharing his experience on raising healthy and happy chickens on Chicken Scratch.