Ready to raise some chickens in one of the largest states in the U.S.? Here are the 7 best chicken hatcheries in North Carolina!
When it comes to North Carolinian chickens, two ladies stand out – the Rhode Island Reds and Barred Rocks. Whether you're looking for these girls or some other birds, we believe one of these places will have the feathered friend you have been looking for.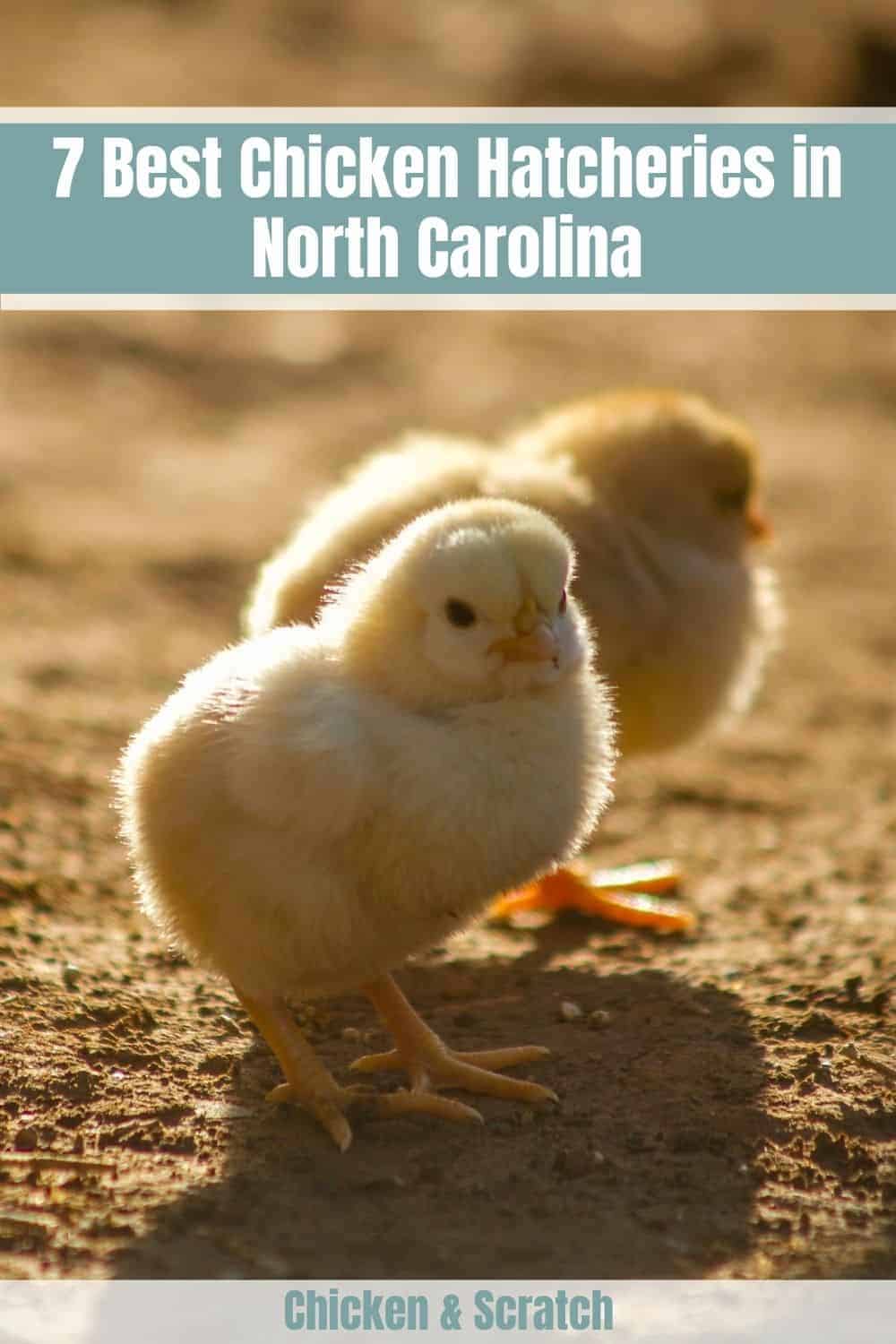 7 Best Chicken Hatcheries in North Carolina
Bruces Family Farm is one of the loveliest hatcheries in North Carolina. They have a decent selection of poultry available at great prices.
One thing, you have to be updated and fast if you want some chickens from them! Their birds are not always available, and when they are, they run out fast!
On that note, you can call them to place an order. Though they don't ship, and all birds would be picked up on-site.
The website has many pictures showcasing their farm and animals, and the family takes pride in their work and enjoys what they do.
Location: 637 S Lentz Harness Shop Rd, Mt Pleasant, NC 28124
Phone: 704-960-8543
Our next hatchery is undoubtedly one to visit! If not for chicks and chickens, then for mugs and towels! They have some of the most adorable chicken-themed items for sale.
They have a wide variety of breeds available, and their birds are of quality. Because of that, their chicks and chickens are a little pricier than others.
Like most, it seems they don't ship. You'd have to drop by to get your new feathery friends from them.
Location: 905 Tamara's Cir, Wake Forest, NC 27587
Phone: 919-909-7155
Here, we have one of the crowd favorites.
Blue House Farm has a good breed selection. You can check the availability and price of each bird on their website. Generally, though, they have great birds at great prices.
They ship but only inside the U.S. Additionally, they only ship hatching eggs. If you want to buy birds from them, you have to pick up your order.
Location: 25 Birchfield Ln, Fletcher, NC 28732
Phone: 828-209-8787
With more than ten years under their belt, The Chicken Man is one of the oldest hatcheries in North Carolina.
They have a wide variety when it comes to chicken breeds. Additionally, The Chicken Man sells affordable birds without sacrificing quality!
You can check out their available breeds on their website. But ordering and shipping are not readily available on their page.
Location: 1 Shadow Valley Dr, Hendersonville, NC 28739
Phone: 828-808-5389
Sunrise Oak Farm has a lot of chicken breeds from which you can choose. You can also choose how old the bird would be when you get them!
Their prices are a little on the higher-end, but past customers are happy with their purchases. If you have a few bucks to spare, then you might as well go for these beautiful chickens.
You can place an order online, but they don't ship. You have to pick up your order if you want to buy some chickens from them.
Location: 3516 Bivins Rd, Hillsborough, NC 27278
Phone: 919-417-6600
Over here, we have The Dean Farm.
The Dean Farm is undoubtedly an option to consider.
They don't have that many chicken breeds to choose from. But they have some of the most beautiful birds, like Favorelles! Additionally, they have great prices.
They don't ship, but they have a petting farm! If you're planning on picking up your chicks or chicken, then you might want to visit their petting farm as well. I know I do!
Location: 2690 Wendell Blvd, Wendell, NC 27591
Phone: 919-624-0685
If you're a new chicken handler, then you might want to try out our last hatchery. The Old Biddy Hatchery has some great people that are more than willing to share their chicken knowledge.
The only downside is that they don't have that many chicken breeds. But they do have some healthy and happy birds for the right price!
The shipping option is not readily available on their website, but we believe driving down by their hatchery would be worth it!
Location: 3673 Brick Church Rd, Burlington, NC 27215
Phone: 336-449-9574
What to Look for When Buying Chickens in North Carolina
Are You and Your Birds in Good Hands?
First, you have to be dealing with a good seller. And no, we don't only mean a seller knowledgeable when it comes to chickens. We're talking about an honest and pleasant seller!
It is good if a seller is knowledgeable when it comes to chicks and chickens. It is better if they are an open and sincere one too.
Honesty and sincerity could be challenging to tell. That is even if you've talked to them on the phone or even in person. You would need someone to vouch for them. Do a little snooping around on the net. Check the reviews and testimonials.
When it comes to reviews, one 1-star review should not ruin the whole place. On the other hand, pay attention to the number of reviews. A 4.9-star review from a total of 50 people is more trustworthy than a 5-star review from 3 people.
Are the Chicks and Chickens Living in a Good Environment?
It is a green flag if a hatchery allows potential buyers to have a look around the place. It is another green flag if you don't need to set up an appointment to visit.
However, most of the time, the second point is understandable. You would be surprised at how many chicken handlers are out there! You would also be surprised at how many buy chicks and chickens often. There's only so much a hatchery could accommodate.
On the other hand, it is a huge red flag when there is a strict policy for buyers to keep out of the area. If you encounter a hatchery like this, we suggest you walk away.
Now, if the place lets you take a look around, then make sure you take a good look! Also, it would be a good idea to ask questions regarding their cleaning and maintenance.
Regarding a clean place, make sure you also look at the other birds in the area, especially those that possibly mingled with your bird. Some diseases are easy to pass. If one bird is sick, your new feathery friend may be too.
Are Your Chicks and Chickens Healthy?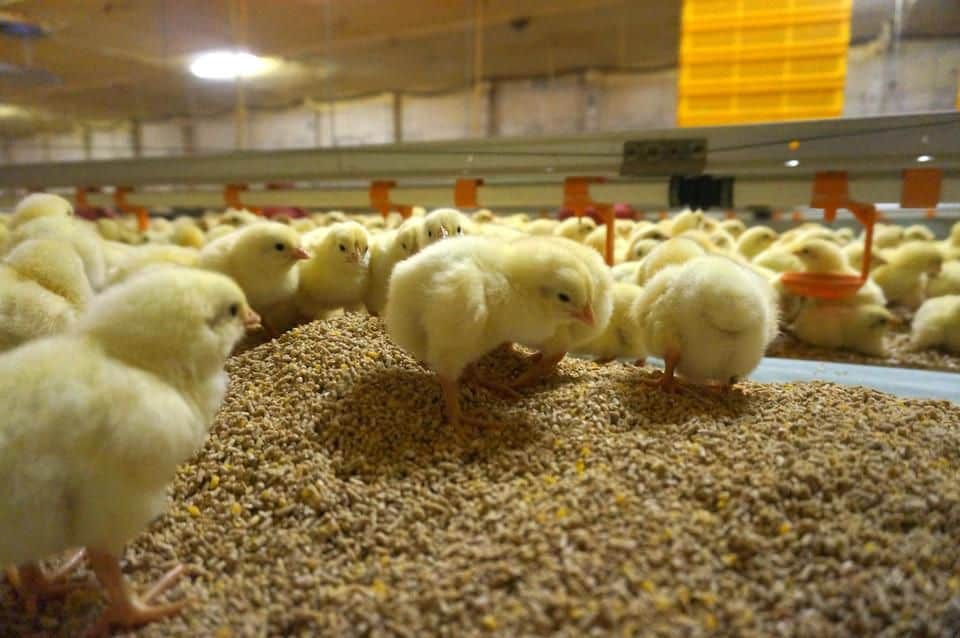 Eyes
Do you remember how that old saying goes? The one that goes, "the eye is the window of the soul"? Well, you might want to keep that in mind when it comes to chickens.
Sometimes, knowing if a chick or chicken is sick is as easy as looking at their eyes. Bright and sharp. That's how a healthy chicken's eyes would look.
Feathers
Unless it's molting season, a healthy chook should have clean, unruffled, and glossy feathers.
Molting season happens during the fall. If you ever decide to buy some birds during this season, then be prepared to see our feathery friends, well, losing some of their feathers.
You don't have to worry! After the season has passed, they would have some brand-new feathers to sport!
Body
Pick up your bird. Does it feel it is underweight? Does it feel it is overweight? Are the legs even? Are the wings even? Those are just some of the things you should check.
Additionally, you might want to gently part their feathers to take a look at their body. See if they have lice or any wounds or injuries.
Legs
You want to check if your bird's legs are smooth in addition to checking if they are even.
If your chicken's legs are not smooth, then it might be because of some mites. It is treatable in most cases, but it could take a long time to treat. Keep that in mind if you're considering a chicken with scaly leg mites.
Vent
Check your chook's bum. It should be clean! If your chook has a dirty bum, then it might be something serious.
Visiting and Inspecting
As a final tip, it would be a good idea to personally collect your chicks and chickens, especially if it is your first purchase. You won't be able to check things if you don't go there yourself, and it is important to check these things before making a purchase!
It is important to see how the place works and how your chicks and chickens look before you take them home.
Even if some hatcheries do ship, you should only consider it when you already have complete trust in the place. Still, visiting the hatchery now and then is also ideal. This way, you can always see if you're getting good chickens from a good place from good people.
Additionally, this would most probably also lead to better communication and transaction. Getting unsatisfactory chickens and having to drive down the farm would be troublesome, after all.
Summary
Did you find the perfect hatchery for you among the 7 best chicken hatcheries in North Carolina? Well, it's time to take some feathery friends home.
However, don't forget that hatcheries and getting chickens are just the beginning. We hope you prepped the place before you bring in the new guys and girls!
Need help with preparations? Head on to our other chicken discussions!
We wish you a happy North Carolinian chicken-raising journey!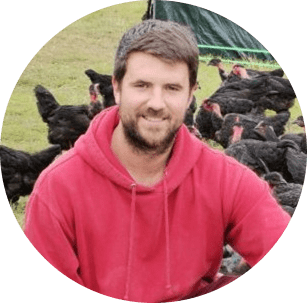 Joseph Hudson has been raising chickens for over 15 years. In 2018, he completed the Agriculture & Natural Resources program at Mt. San Antonio College. He currently raises over 1400 chickens on his 7.5-hectare farm. He keeps sharing his experience on raising healthy and happy chickens on Chicken Scratch The Foundry.