Planning to start raising chickens but don't know where to buy the chicks? There are many hatcheries in the Washington States who can provide you with the breeds you want and will assist you with your needs.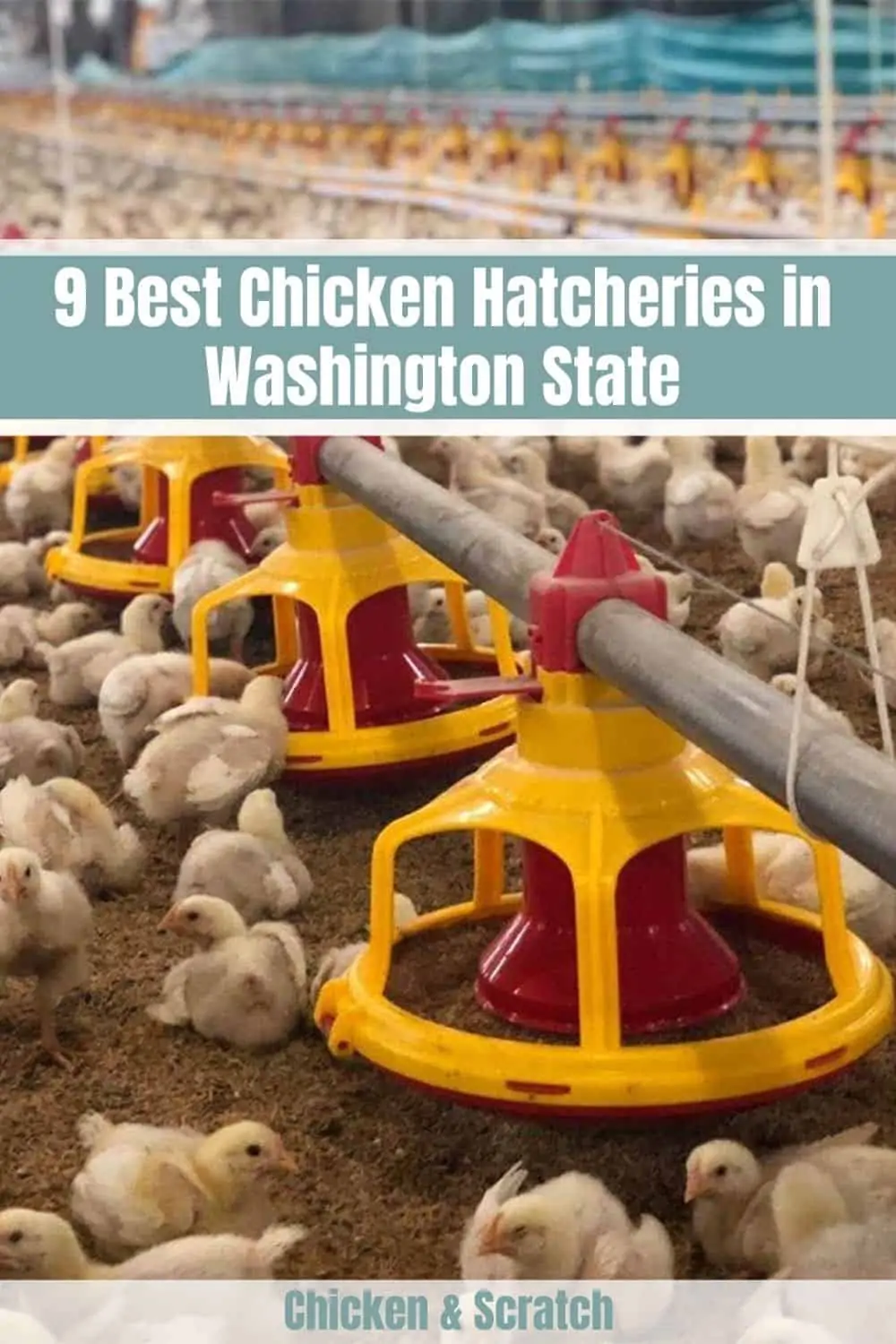 The following listings are the best hatcheries in Washington state, complete with Google Maps directions to their exact location. Hopefully, we can assist you in locating what you're looking for.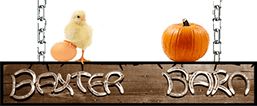 Baxter Barn is a small, family-owned farm in Fall City. They produce various chicken breeds, as well as a line of chicken feed and chicken supplements.
Their chicks are from breeding stock that is all vaccinated. All chicks and eggs are vaccinated with Mareks and are produced from the U.S. APPROVED PULLORUM-TYPHOID & H5/H7 A.I. clean flocks. They are NPIP certified.
| | | | |
| --- | --- | --- | --- |
| Days Old | Price | Breed | StRun |
| 10 DAYS OLD POULTRY | $4 | Rode Island Red | |
| | $6 | Mottled Java; | |
| | | Easter Egger(Ameraucana/Araucana), | |
| | | Chocolate Sexlink, | |
| | | Olive Egger | |
| | $7 | Show Girl | StRun |
| | $9 | Crested Cream Legbar | |
| | | Lavendar Orpington | |
| | | Black Copper Marans | |
| 8+ weeks | $16 | Easter Egger | |
| | $17 | Olive Eggers | |
| | | Show Girl Turken | |
| | | Crested Cream Legbars | |
| | $13 | Black Austlorp, Califonia white leghorn | |
| | $14 | Easter Egger(Ameraucana/Araucana), Chocolate Sexlink, Olive Egger | |
| | $15 | Show Girl (StRun), Asst Brahma; | |
| | $17 | Penedesenca, Crested Cream Legbar, Blue Copper Maran, Lavender Orpington | |
Location: 31929 SE 44th St, Fall City, WA 98024
Phone: 425-765-7883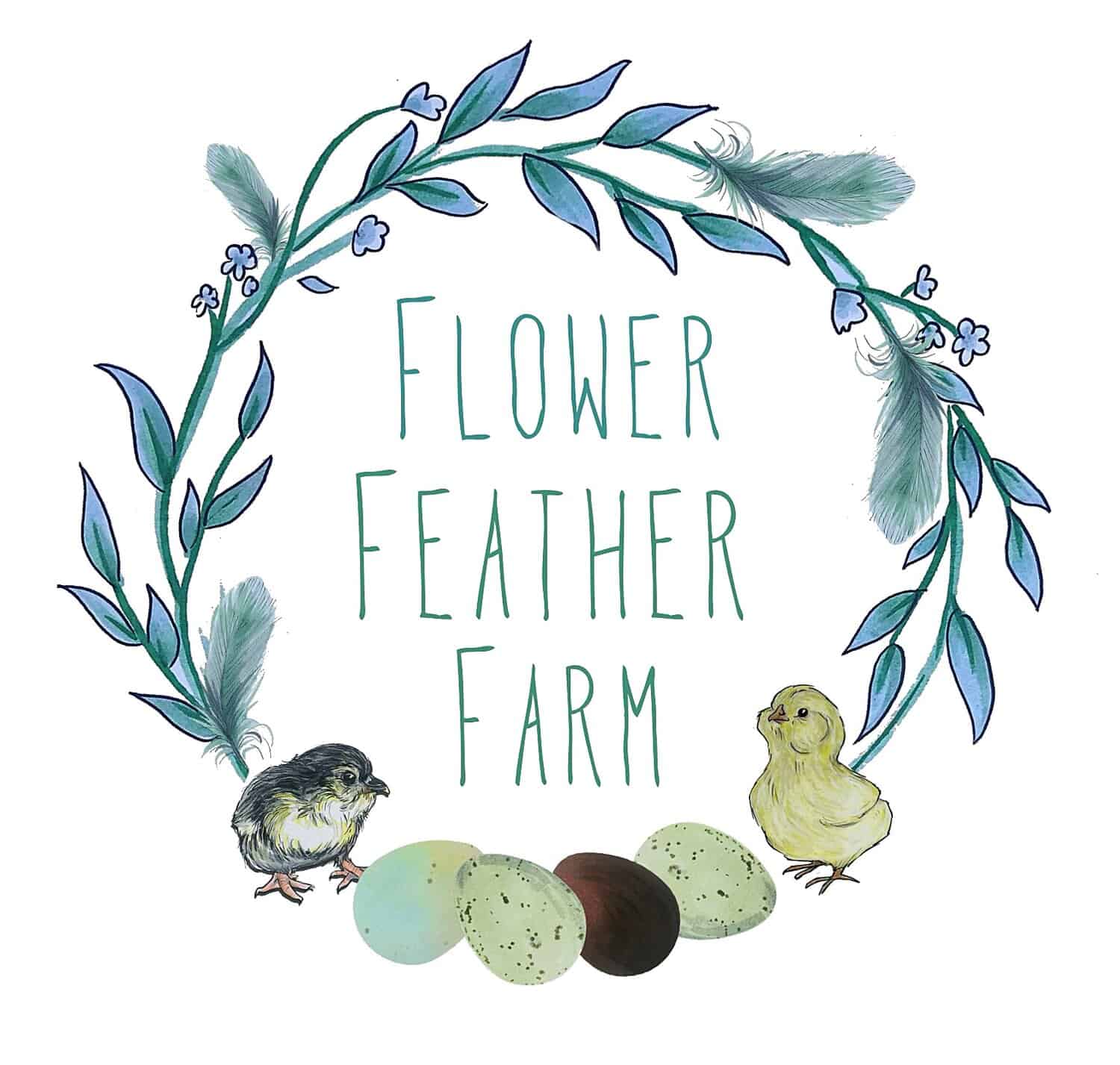 Flower Feather Farm hatch and hand-raise small batches of the interesting chicken breed all year long. Aside from chicks, they also sell farm-fresh table eggs from pastured hens, as well as a seasonal assortment of hatching eggs.
Swedish Flower Hens, BBS Ameraucanas, Lavender Ameraucanas, Jubilee Orpingtons, and Olive Eggers are among the breeds they sell.
They sell chicks in groups of three or more, so you are not left with a lonely and sad singleton if one dies. They do not ship the chicks, so you must make an appointment to pick them up.
Oak Meadows Farm is a pasture-based, regenerative, diversified livestock farm on a small scale. They raise happy and healthy poultry and livestock using the natural methods they use in their operation.
They run a farm store in addition to supplying high-quality meat to restaurants and butcher shops. Customers can visit the farm and purchase live chicks every Saturday from 10:00 a.m. to 2:00 p.m. They make sure that all of the products they sell have been responsibly raised in the purest and most natural conditions.
Location: 6285 Noble Oaks Ln, Ferndale, WA 98248
Phone: 360-384-6005
Spring Creek Heritage Farms is a small family farm surrounded by evergreen forest. Their chickens are never exposed to the potentially harmful herbicides and pesticides used in industrial agriculture.
Spring Creek Heritage Farms strives to provide the best in rare and lost heritage poultry genetics by raising them in large breeding programs entirely on-site at their farm. They are NPIP certified, and they ship around Continental U.S.
| | | |
| --- | --- | --- |
| Breed | Price | Details |
| New Release: Hungarian Yellow | 99 | Straight Run chick |
| Spitzhauben | ​$19 | Straight Run chick |
| Light Sussex | 49 | Straight Run chick |
| Silver Bielefelder | $499-limited availability by request | Breeding Trio – 1 male chick & 2 female chicks |
| Bielefelder | $15-limited availability | Female chick |
| ​Bielefelder | $12.50-limited availability | Male chick |
| Bresse | 19 | Straight Run chick |
| Ixworth | $19- limited availability | Yellow & White Skin. Straight run chick. |
| Ayam Cemani | ​$49 | ​Straight Run chick |
| Swedish Flower Hen | 15 | Straight Run chick |
| Cream Legbar | 15 | Female chick |
| Cream Legbar | 12.5 | Male chick |
| Le Grand | 1800 | Breeding Group – 2 male chicks & 6 female chicks |
| Blue Birchen Marans | $39- Not available at this time. | Straight Run chick |
| Bla Hona | ​$19- Not available at this time. | ​Straight Run chick |
Location: 3310 N Proctor St, Tacoma, WA 98407
Phone: 253-761-7936
Email: [email protected]
Gardensphere has long been Tacoma's go-to place for chickens and chicken supplies. They deliver, but chickens are available on a first-come, first-served basis. Reservations for chicks are not accepted. All of the chicks are sexed females, vaccinated, and fed organic feed.
| | | |
| --- | --- | --- |
| Standard Breed | $4.99 | Easter Egger, Black Astralorp, Buff |
| | | Orpington, Barred Rock, Speckled Sussex, |
| | | Rhode Island Red, Golden Bull |
| | | Barred Plymouth Rock |
| Rare Breed | $14.99 | Green Queen, Black Sumatra, Silver |
| | | Penciled Rock, Blue Splash Maran, |
| | | Lakeshore Egger, Black Copper Maran, |
| | | Buff Brahma, Crested Polish, Olive Egger, |
| | | Buff Chantecler |
| | | |
| Ultra Rare | 29.99 | Cream Lehar, Blue Orpington, Lavender |
| | | Orpington, Blue Americana, Blue Copper |
| | | Maran, |
| | | Speckled Sussex |
Location: 3310 N Proctor St, Tacoma, WA 98407
Phone: 253-761-7936
Spring Leaf Farms offers chicks from a variety of heritage breeds. They strive to meet the APA Standards of Perfection and look for excellent bloodlines with strong genetics for their breeds. The handling fee is $15.00 for Small Chick Boxes of 8 to 16 chicks.
| | | |
| --- | --- | --- |
| Day Old Chicks | $15 | AMERAUCANA, Lavender, Black, Blue and Splash (straight run) |
| | | COPPER MARANS, Black, Blue and Splash (straight run) |
| | | LANGSHAN, White, Black, Blue and Splash (straight run) |
| | | BLUE LACED RED WYANDOTTE (straight run) |
| | | WELSUMMER Female (Pullet) Chick |
| | $19 | BARNVELDER (straight run) |
| | $22 | SILVERUDD'S BLUE (ISBAR) (Straight Run) |
| | | CRESTED CREAM LEGBAR Female (Pullet) Chick |
| | $35 | SILVER LACED ORPINGTON (straight run) |
| | $25 | ISABEL ORPINGTON (straight run) |
| | $20 | CHOCOLATE ORPINGTON (straight run) |
Location: 3918 W Hallett Rd, Spokane, WA 99224
Phone: 509-939-9015
Independence Creek Farm sells chicks and chickens of the best breeds for Southwest Washington State. Their chickens and chicks are hardy local varieties that have been tested for the Southwest Washington climate. The types of chicks, poults, hens and roosters they have available throughout the year are the following:
Brahma Chickens
Black Copper Maran Chickens
Sussex Chickens
Blue Cochin Chickens
Location: 431 Manners Rd, Rochester, WA 98579
A Fowl Coop sells rare breed hatching eggs and chickens. They also try to assist you with your chicken start-up, housing, and troubleshooting issues such as incubation, breed specifics, and health concerns.
Currently available are Swedish Flower Hens, Birchen Marans, Lavender Orpingtons, BBS Orpingtons, Silver Laced Orpingtons, and various Bantam breeds.
Location: 5415 E Eloika Ln, Elk, WA 99009
Phone: 509-292-0632
Hayes Feed and Country Store sells breeds like Welsummers Delaware, Speckled Sussex, Barnvelders, Ameraucanas, Columbian Wyandottes, White Plymouth Rocks, Buff Orpingtons, Rhode Island Reds, Barred Plymouth Rocks, White Leghorns, and Brown Leghorns.
All chicks and pullets are fully vaccinated
Location: 908 SW 152nd St, Burien, WA 98166
Phone: 206-242-8000
Things to consider when buying chickens
Buying chickens is cannot be done impulsively. It needs planning, studying, and research. Before you start buying your flock, there are things that must be put into consideration.
Choosing The Right Breed
There are over a hundred different chicken breeds to choose from when it comes to choosing your chickens.
If you want to start raising chickens and looking for a breed, you don't have to limit yourself to a single breed. Chickens of various breeds get along just fine. Your coup will be much more colorful if your flock includes a variety of different types of chickens.
The Climate
While pretty eggs are fun to collect, the climate in which you live should be your first consideration when selecting a breed of chicken. Although most chickens do well in cold temperatures, several breeds struggle in hot weather.
If you are located in a hot and humid area for the majority of the year, selecting heat-tolerant breeds is critical. Mediterranean breeds like Andalusians, Leghorns, and Penedesencas are excellent choices. Their small, sleek bodies and large combs keep them cool in hot weather.
If you a living in a place with a cold climate, a larger-bodied chicken with a smaller comb will fare better. Australorps, Barred Rocks, Buff Orpingtons, Cochins, and Wyandottes are all viable options.
The climate in Washington State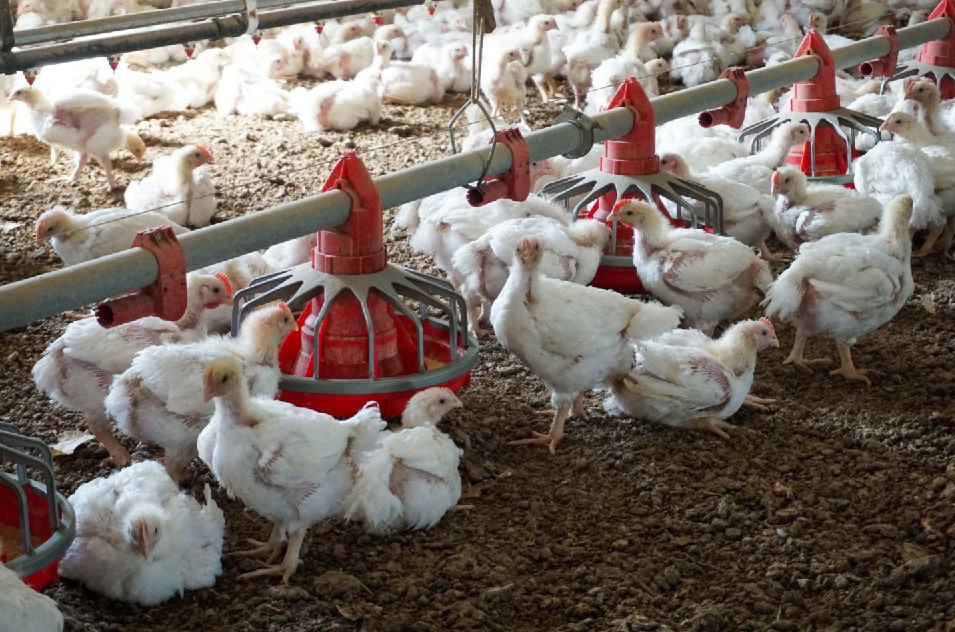 Washington state has a reputation for gloomy weather, with lots of rain and little sunshine.
Because of the state's unique landscape, it isn't easy to generalize the climate. Washingtons is divided into two parts: Western Washington and Eastern Washington, each having a different climate.
Those who live in Western Washington, which is home to most of the state's population, enjoy milder weather than those who live on the eastern side. With the mild climate, pretty much every breed is a good choice. Most breeds of chickens thrive here in Western Washington.
The story is a little different on Washington's eastern side. In some areas, snowfall is much more common, with 200 inches falling on the mountains each year. Summers on this side of the state are also quite hot, with average temperatures reaching the low 90s.
Chicken Laws in the Washington States
The legalities of raising chickens vary greatly depending on where you live. In some parts of Washington, mainly east of the mountains, simply mentioning "chicken law" probably makes some people laugh. Raising chickens is naturally what the family has always done. No one has ever had to think about the legality of it.
You should find out if your city or county has any restrictions on keeping chickens.
In Seattle, it appears that you can have up to eight fowls. If you qualify as an urban farm, you may have more. Roosters are not allowed, and the coop must be at least 10 feet away from the neighbors' homes where they dwell, not where they have a shed or outbuilding.
In Bellevue, you can have six chickens or more if you meet other requirements. However, the coop must be 15 feet away from the neighbor's property line.
Mukilteo requires a fence around the coop. The coop must be no larger than 120 square feet, taller than 12 feet, and smaller than 2 square feet per bird. And the hens must be able to enter and exit the coop during the day freely.
In Everett, poultry is not permitted in mobile home parks. Chicken coops are not permitted in front yards in Seattle.
In some areas, having chickens requires a license or permit. In Mukilteo, you must obtain a chicken coop license and pay a one-time fee of $40.
You cannot have roosters or more than four chickens, but you must have at least two because they are social animals. If the coop is of a specific size, permits may be required. In Issaquah, for example, a permit is required for a coop larger than 200 square feet.
Conclusion
Choose a chicken hatchery based on the breed of poultry you want, the time of year the birds are available, the climate in your area, the price, and the shipping costs.
Spend some time, a significant amount of time, researching the chickens and weighing the pros and cons of each breed.
Check your local town ordinances to see if keeping chickens is permitted in your area. Check also if there is a limit to the number of chickens you can keep at one time.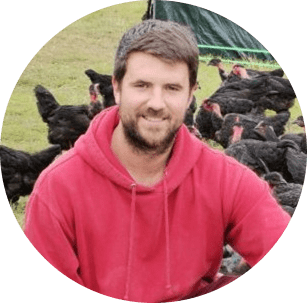 Joseph Hudson has been raising chickens for over 15 years. In 2018, he completed the Agriculture & Natural Resources program at Mt. San Antonio College. He currently raises over 1400 chickens on his 7.5-hectare farm. He keeps sharing his experience on raising healthy and happy chickens on Chicken Scratch The Foundry.