If you are from the Tri-state area, it wouldn't be difficult for you to figure out where to get the best chickens. If you are keen to find some, there are plenty of hatcheries to choose from. You can start by checking out the seven best chicken hatcheries in New Jersey.
Find The 7 Best Hatcheries in New Jersey
There's more to the "Garden State" than the New Jersey Devils and Atlantic City. If you are into raising chickens, you can check out the different hatcheries around the state.
Those who are new to the poultry world might not be all too familiar with what a hatchery is. A hatchery is basically a place where chickens and other domestic fowls are raised using tried and tested methods that simulate hatching mechanisms. With that said, there are several hatcheries that you can check out in New Jersey like the following:
Regardless of the season, this hatchery has chicks, pullets, and chickens all year long. They offer a variety of breeds like the following:
If you are planning to pick up your new chickens, make sure to make a pickup arrangement with them. They are open from 11:00 AM to 8:00 PM. Apart from selling, they are also offering Brooding Services. If you can't raise the chicks on your own yet, they can take care of them for you until you are ready!
Location: 42 Meadowburn Rd, Vernon Township, NJ 07462
Phone: 201-621-3192
If you are looking for a hatchery that carries rare breeds of poultry, including chickens, then head over to JD Farms. This hatchery is proud to say that they hand raise their birds. When it comes to breeding chickens, they have also made sure that they follow the APA standards.
You can check out their Lavender Orpington and Olive Egger chickens at this farm. You can even meet the parents of the chickens that you might be taking home. If you want to make sure they have what you are looking for, give them a call and schedule your visit.
Location: 120 Pequest Rd, Green Township, NJ 07821
Phone: 781-856-5144
If you have a chicken breed in mind, make sure you reach out to V&R Homestead to check if they have it. This New Jersey chicken farm and hatchery provide various breeds like the following:
V&R Homestead has hatching eggs, chicks, and pullets. Their hatching eggs start at $10. Make sure you book an appointment before picking up your new chickens. While you are preparing yourself and your place for your chickens, they can watch over them until everything is up and running.
Location: 40 Lenape Rd, Andover, NJ 07821
Phone: 201-539-1519
If there's one thing this family-owned farm guarantees, it's the satisfaction of their customers. They are committed to bringing high-quality poultry to you. You can get a dozen of Calico Cochin Bantam Fertile Eggs for $39.99. They also have chicks that you can take home for $10 each. They also raise White and Mottled Cochin Bantam chicks and Assorted Feather-legged Bantam pullets.
If you are interested in any of these, you can email them to check the availability of the chickens. Please take note that you can't drop by unannounced. Make sure you set an appointment with them before going!
Location: Shadow Lake Ln, Shamong, NJ 08088
Phone: 201-467-1717
The beauty of the Lavenders is not the only asset of this place. They offer so much more, including three coops that house over 150 chickens.
Princeton Lavender commits to offering purebred female heritage chickens. The prices of the chickens depend on how old they are. You can get chicks and pullets of the following breeds:
They also have other breeds in their roster. If you want to make sure they have what you are looking for, you can contact the owners, Brad and Beth.
Location: 3741 Lawrenceville Rd, Princeton, NJ 08540
Phone: 973-978-8311
Saratoga Farms might be known as a horse boarding facility but there's more to them than just this. This family-owned and operated farm has different kinds of poultry. They have guinea hens, turkeys, and of course…chickens!
The farm houses a number of breeds like the following:
If you intend to get chickens from them, give them a ring and ask about what they currently have. Due to the pandemic, they suggest making an appointment before visiting.
Location: 729 County Road #539, New Egypt, NJ 08533
Phone: 609-286-2488
If you are familiar with Jersey Chickens and Trail Rides, then you should be no stranger to Red Valley Ranch. There are so many things to do and see at this place. And one thing that you shouldn't miss out on is checking out all the chicken breeds they carry.
At the moment, they do not ship or sell the chickens online. You must visit them if you wish to purchase their chickens. You can call them to find out which breeds are available. They carry the following breeds and so much more:
Location: 25 Red Valley Rd, Millstone, NJ 08510
Phone: 609-575-6363
Things You Need To Know Before Taking Chickens Home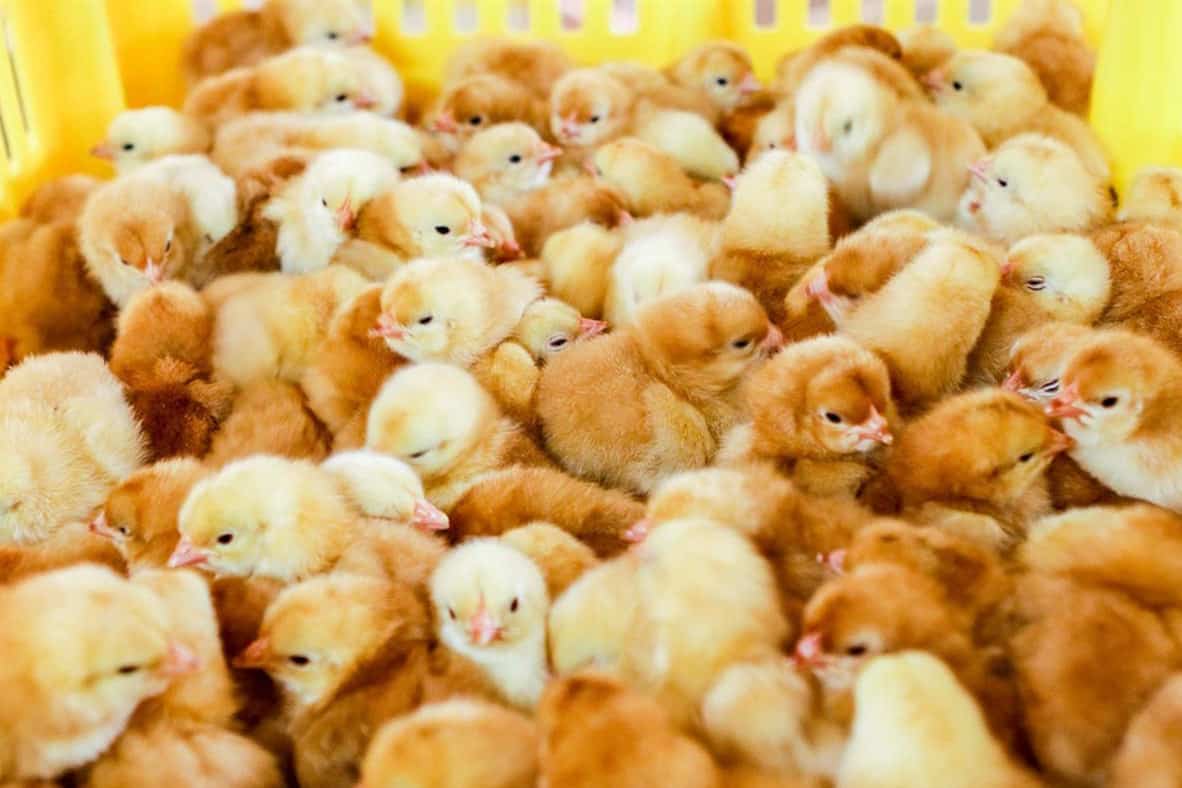 There are a couple of things you should know before you purchase chickens. Whether you are trying to add a couple of chickens to your poultry or raise them in your backyard, you should not forget these.
Read The Rules
Knowing the laws about raising poultry where you live is important. You can't just set up a coop at home without checking the rules and regulations of the town or city where you live. Remember that what works in one city in New Jersey might not be applicable in others.
Some places in the state do not allow the raising of backyard chickens. However, others have made adjustments to their ordinances. A recent example of this is the municipality of Princeton. If you are not sure about the rules that apply to you, you can research them. If you know other chicken owners in your area, perhaps they can help you out as well.
Adheres to Safety and Health Regulations
There are a lot of responsibilities involved when you are raising chickens. Breeders and hatcheries have to ensure that they are breeding and raising chickens in the best possible ways.
Before making that chicken purchase, you can look into the different hatcheries and see if they are a member of the National Poultry Improvement Plan (NPIP). This cooperative focuses on the promotion of poultry health in the United States of America.
If a hatchery is part of the NPIP, they have to follow standard operating procedures. They have to make sure that their chickens are free from diseases such as Avian Influenza.
Healthy Chickens Only
Raising chickens involves time, effort, money, and many other resources. With that said, you must make sure that the chickens you are adding to your poultry or coop are healthy. If you take home chickens that have some health issues or diseases, this could affect the rest of your flock.
If you are after hatching eggs, make sure that their parents are healthy. Look into the origin of the eggs. A sick chicken can lay bad eggs. If you have chosen the eggs you wish to take home, they should be transported and stored correctly. You should have the right tools and equipment needed in the incubation process.
If you are getting baby chicks, you should know how to identify healthy ones. Check their eyes, toes, beak, and other visible body parts. They should also be active. If they appear weak, they might be going through something. You must be vigilant and patient in checking the chicks before getting them.
Vaccination is also important in chickens. Ask the seller if the chicks have been vaccinated. Vaccines help keep the chicks from catching some diseases. There might be some additional costs. However, it's better to be safe than sorry. It ensures the healthiness of your chicks.
Choose The Right Breed For You
When shopping for chickens, you should know what you want and what they are for. With so many chicken breeds to choose from, it might be difficult for you to figure out which ones you really want.
Knowing the purpose of your chicken can make things easier for you. If you are setting up your commercial poultry, then you should lean towards breeds that are good layers. Some examples of chickens that produce a good amount of eggs are Plymouth Rock, Leghorn, and Sussex.
If you want to keep chickens as pets, some breeds are perfect for this. You can choose from Silkies, Buff Orpington, Cochin, Australorp. There are many more friendly chicken breeds out there that you can choose from. These kinds of chickens can become your best buddies!
Drive To These New Jersey Hatcheries Soon
If you are ready to take in more chickens, then what are you waiting for? Perhaps it's time for you to drop by the seven best chicken hatcheries in New Jersey. With the breeds all these hatcheries have, there's a chicken breed or two that would catch your fancy!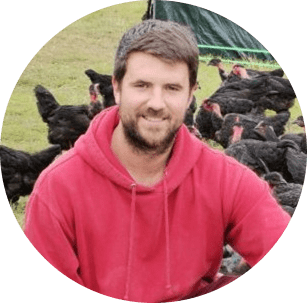 Joseph Hudson has been raising chickens for over 15 years. In 2018, he completed the Agriculture & Natural Resources program at Mt. San Antonio College. He currently raises over 1400 chickens on his 7.5-hectare farm. He keeps sharing his experience on raising healthy and happy chickens on Chicken Scratch The Foundry.