Are you a poultry owner or someone interested in raising them? If so, you know that removing their feathers can be challenging and time-consuming. But do you know that chicken pluckers can make the job easier?
This machine uses rubber fingers or bristles that rotate and gently rub against the bird's skin, removing the feathers in the process.
Making your own equipment is a great DIY project that can save you money in the long run. Building your own can be done cheaply with a few essential tools and materials.
The following 22 DIY chicken plucker plans can help you get started.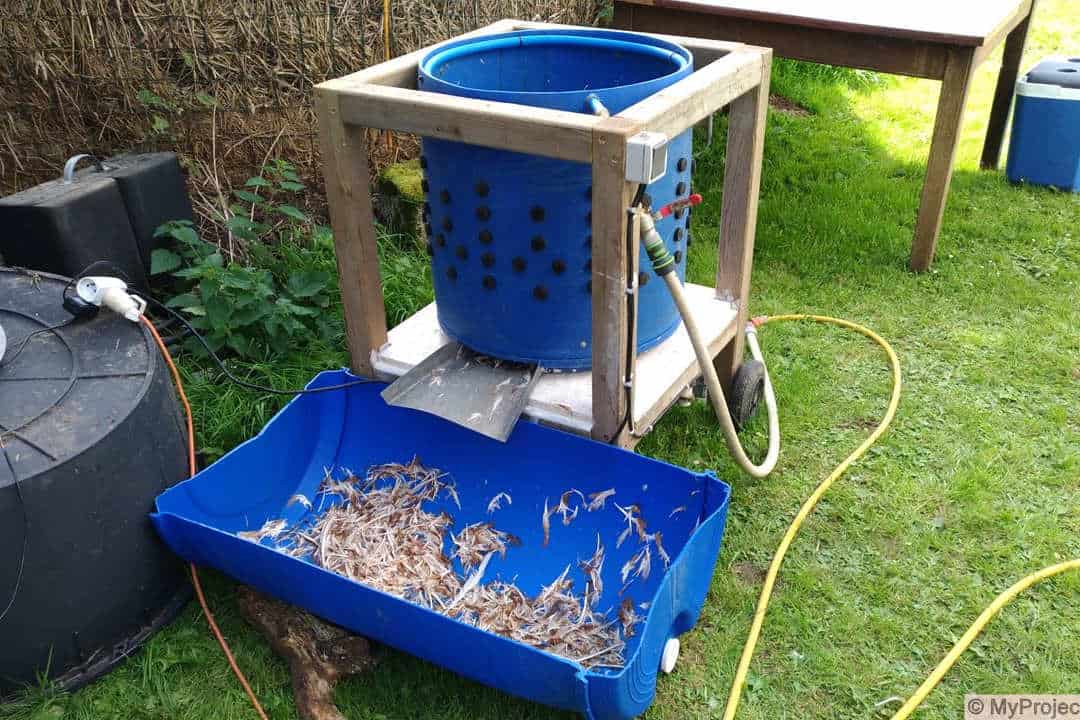 The plucker's creator dreaded the daunting task of manually plucking hundreds of table chickens each year. This struggle inspired him to seek a more efficient alternative.
The solution came in the form of rubber digits. It replaced the traditional method of using one's fingers and thumbs to remove chicken feathers. These parts were attached to a stationary drum and a spinning disk, making the job faster and less taxing.
2. PVC Drum Chicken Plucker
If you're tired of the labor-intensive process of hand-plucking chickens, then this video is for you. In this tutorial, you'll learn how to build a feather-cleaning machine using a PVC drum and a few other inexpensive materials.It can pluck a whole bird in just a matter of minutes, making the entire process much more efficient. It's also easy to build, even for those with minimal DIY skills.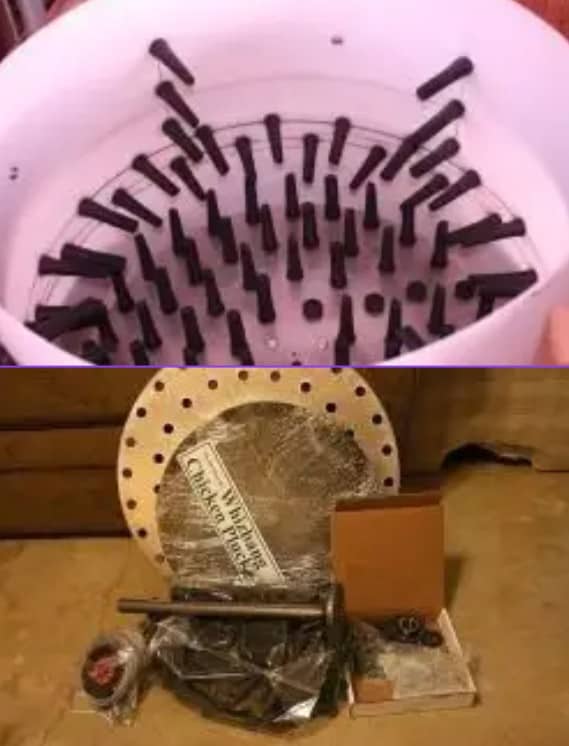 A poultry raiser had the brilliant idea to build a chicken plucker. It was after spending an entire day plucking the feathers off of 10 broiler chickens. Can you imagine how tiring that must have been? It was definitely the most challenging part of the process!
That's when he decided to look online for a solution. He ordered a starter kit and other necessary items online. Then, using inspiration from the internet proceeded to build one on his own.
4. Washing Machine Chicken Plucker
So what do enterprising homesteaders do? They build their own chicken plucker out of a discarded washing machine! The good thing about the video is its shares the exact measurements beforehand. It can save you from expensive guesswork.
This project is also relatively inexpensive. It's also a clever way to recycle a discarded appliance. You'll need to buy some parts online, though. However, it won't put too much of a dent in your budget.
Do you know what the most challenging part of processing a chicken is? If you guessed removing the feathers, you're right! It can take so much time and effort that it's almost not worth it. But wait, there's a solution!
Have you heard of the Whizbang Chicken Plucker? These machines are designed with dozens of rubber-plucking fingers. Some of the fingers are attached to a spinning "feather plate" at the bottom of the machine.
6. Ultimate DIY Chicken Plucker
This chicken owner has looked at and used commercially available units before. He realized there was room to build a better plucker. The features, mobility, and lightning-fast set this apart from other designs. The super short clean-up time is also a delightful bonus. So far, it has worked brilliantly on pheasant. You can also try it on quail, duck, chicken, goose, and turkey. Cheers!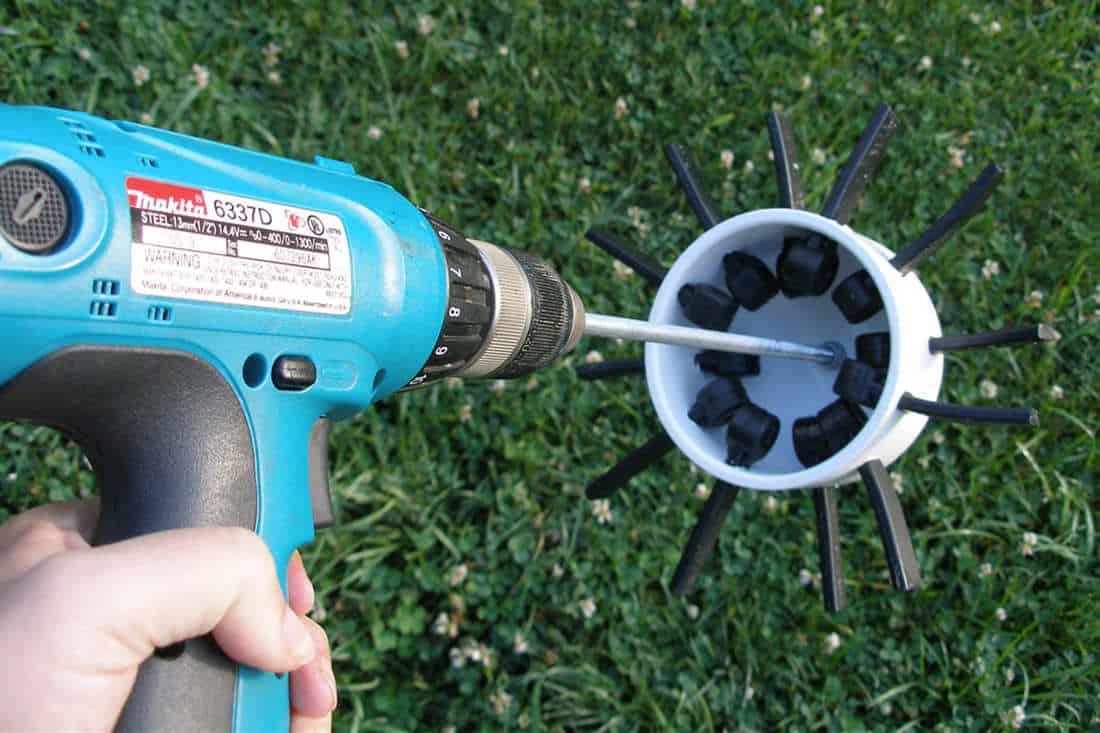 Have you ever aimed to build your own chicken plucker but didn't want to spend much money? Well, there's a super affordable option out – the drill-head plucker. All you need is some old bungee cords, a short section of PVC pipe, and a drill. Simply cut up the bungee cords and install them into the PVC pipe, then hook it up to your drill. The best part? The whole thing will only cost you about $20.
Do you want to make your own chicken processing equipment? David is here to teach you how to make a plucking machine and a killing cone! Sure, you could process chickens without these tools. But trust us; they make the job so much easier.
Plus, building them yourself can save you some serious cash. For the plucker, he suggests using a corrugated drain pipe. It's thick enough to hold up to the job but not too heavy to work with.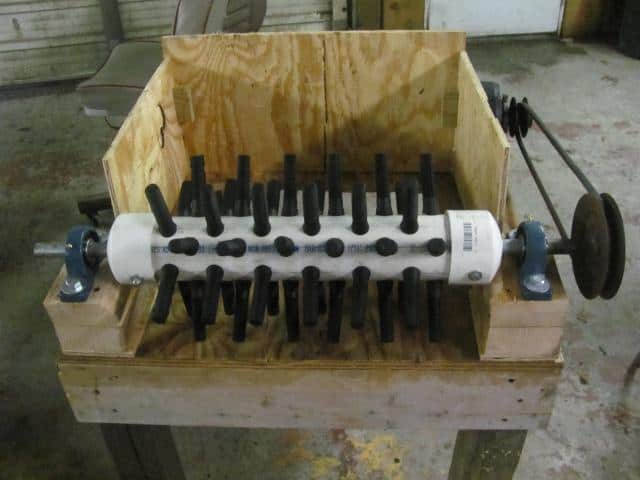 Hello fellow homesteaders! Are you tired of spending countless hours plucking feathers off your chickens by hand? Well, here's some great news. A fantastic DIY solution will make chicken processing a breeze – a homemade chicken plucker!
With just a few affordable materials and some basic tools, you can create a machine that'll save you time and effort. Plus, by making it yourself, you'll also save money.
10. DIY Mother of All Chicken Pluckers
With the aid of YouTube, the creator did what any good engineer would do. He studied other designs and then built his interpretation. The basic specifications are 1 HP, 1700 rpm motor, and 300 rpm plate speed.
Other features include automatic water control and an extra water outlet for the spray hose. It's portable, easy to service, and clean. This unit is an original design based loosely on the famous Wiz-Bang.
Attention homesteaders! Are you tired of spending hours plucking feathers off your chickens? We've got a solution for you! This easy-to-make and affordable chicken plucker is the perfect tool for those who only need to process a few birds at a time.
You'll only need a few materials to make this dream machine a reality- rubber bungee cords, picking fingers, and an electric hand drill. Just remember to scald your birds before for the best results.
12. Best Butcher Day Pluckers
Howdy, fellow homesteaders! Like many poultry raisers, you probably know that processing chickens can be quite a hassle. But don't worry; this video got you covered! It will show you how to make your very own chicken plucker using common materials.
Maybe you already have them lying around. No more spending hours plucking feathers by hand, no more sore arms, and no more messy cleanups! So come on, let's get plucking!
These chicken pluckers have been around for years. You can buy kits and plans online for several hundred dollars. However, this plan looks so simple that it would be easy to put one together with minimal cost.
You can add a table to the top using leftover boards. Adding wheels would be a great idea, too! They'll help you move the machine around. With this gadget, you can clean chickens in record time.
14. Drill Chicken Plucking Machine
Welcome to this DIY chicken plucker video! If you're a homesteader, you probably love raising chickens for meat. However, removing feathers can be a real chore.
Luckily, there is an affordable and easy solution using a tool many of us already have – a drill! With just a few materials, you, too, can build your own machine and save time and energy. Stick around to see how it's done, and say goodbye to hand-plucking forever!
You may think that plucking chickens by hand is easy. But once you've done a few, you know it's a messy, tiring, and time-consuming job. That's why many homesteaders opt to build their own chicken pluckers, just like this one. Even though it takes some time to make, it's definitely worth it. This machine may not be as fast as others, but it's a big step up from doing things manually.
16. Fifty-Dollar Chicken Plucker
Are you looking to build a plucker but only plan to process one chicken at a time? Well, you're in luck! In this video, we'll show you how to make one that can compete with store-bought models for only around 50 dollars. All you need is a thin-wall 6″ PVC pipe, and you're on your way. You'll save money and enjoy a fun and rewarding DIY project. Let's get started!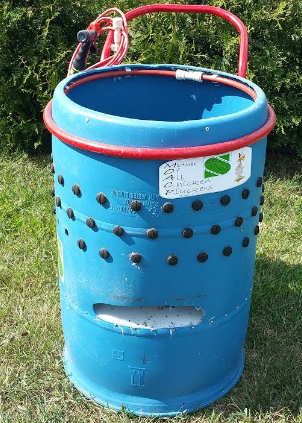 Gearing up for chicken processing day can be a bit of a challenge. But building your own plucker can make it so much easier! You only need a few basic materials, like a motor, a drum, rubber fingers, and a bucket.
Soon, you'll have a machine that can quickly remove all the feathers in just a few minutes. Plus, you can find most of these materials at your local hardware store. It means the project won't break the bank.
18. Best DIY Chicken Plucker Plan
Have you ever wanted to put together your own chicken plucker? This DIY video showcases one homesteader's journey in constructing one based on Whiz Bang's plans. He shares his insights on the building process and even some extra features to make it more efficient.
Whether you're a beginner or an experienced builder, you'll find the steps easy to follow. But be aware building this plucker may require a bit of investment for the materials.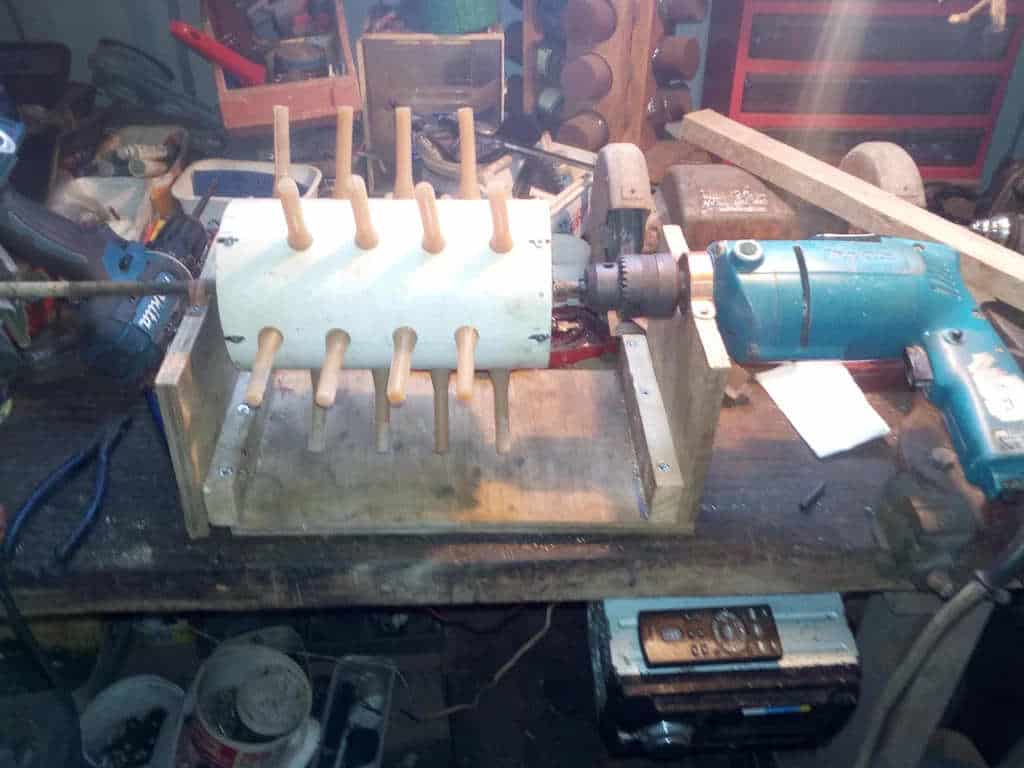 Do you know the feeling of having sore hands after plucking feathers off a chicken? It's not only exhausting but also takes so much time! Well, there's a solution that can make your life easier – building your own chicken plucker!
You only need a few materials and some easy-to-follow steps to create a machine that can process an entire bird in just minutes! Say goodbye to tedious and tiring work.
Do you dread the time-consuming task of plucking feathers off your birds? Don't worry; with a bit of ingenuity, you can build a chicken plucker using materials, such as a water barrel, already available on your farm.
Breaking the bank for fancy equipment is unnecessary – just your trusty DIY skills. Bid hours of tedious work goodbye and say hello to more time enjoying your feathered friends. So load up on energy and dive into this exciting project!
21. Modified DIY Whizbang Plucker
Do you want to make your farm life easier and save money while you're at it? Then you're in the right place! This video will show you how to build a durable and efficient chicken plucker. It's a modified Whizbang design that's been making waves on the internet and YouTube. With this DIY project, you'll be able to process poultry for years to come without breaking the bank.
22. DIY Whizbang Chicken Plucker
Have you ever wanted to process your own meat at home but found the work daunting? Plenty of tools are out there to make it easier, but they can be pretty expensive.
However, with some ingenuity and some basic supplies, you can build your own poultry plucker. You can do the project for a fraction of the cost of buying a new one. This guide will show you how to build your machine and make processing a breeze. Let's get started!
Conclusion
And there you have it, folks – 22 DIY chicken plucker plans to choose from! Whether you're a homesteader who processes chickens regularly or just someone looking to save time and money, there's a plan on this list for you. From simple designs to more complex motorized versions, there's no shortage of ideas to try out.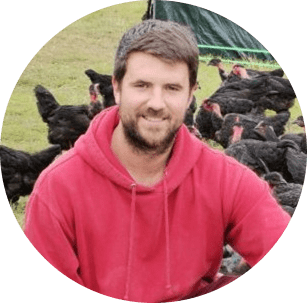 Joseph Hudson has been raising chickens for over 15 years. In 2018, he completed the Agriculture & Natural Resources program at Mt. San Antonio College. He currently raises over 1400 chickens on his 7.5-hectare farm. He keeps sharing his experience on raising healthy and happy chickens on Chicken Scratch The Foundry.