Have you ever thought of starting a backyard chicken but do not know how and where to get chicks or even a fertilized egg to begin your backyard poultry? We will be talking about the recommended 9 best chicken hatcheries in Oklahoma that are eager to deliver your chicken needs.
1. 5D Farms
5D Farms is NPIP certified small family operated and owned chicken hatchery that offers various breeds of chicken such as English and American Orpingtons, Partridge Cochin Bantams, Light Sussex, Blue Laced Red Wyandottes and a lot more.
Apart from offering a variety of chicken breeds, they also sell poultry supplies that you might need. They do not ship orders and only do pick up with a price of each chick ranging from 5$ to 20$.
Location: 26975 360th street, Wister, OK 74966
Phone: 918-315-0865
B&D Game Farm has been in the hatching industry for more than 40 years, and among the breeds they offer are Chukars, Bobwhite and Coturnix Quail, Indian Red Junglefowl, Ringneck Pheasant, and Guineas.
They offer hatching eggs, goslings, day-old chicks, ducklings, and grown birds. Their minimum order varies on age and breed, with quantity ranging from 8 to 100 heads.
Location: 332939 East 1020 Road, Harrah, OK 73045
Phone: 405-964-5288
3. Country Hatchery
Although it is not confirmed if Country Hatchery has an NPIP license, they provide full-service hatchery and other poultry needs ranging from feeds to supplies.
The price varies depending on the poultry breeds they offer, such as the Cinnamon Queen, Buff Orpingtons, Black Beauties, Blue-laced Red Wyandottes, Easter Eggers, and Cornish Rocks. They also do shipping with minimum quantities depending on what type of poultry.
Location: 36040 EW1200, Seminole, OK 74868
Phone: 405-220-0222
It is unverified if Jackson Farms BLRW is also NPIP Verified but it has been in the industry for a while now. It is a small chicken hatchery that is a home of Blue Laced Red Wyandottes but they also offer a variety of breeds which include splashes, black, and a few blues. They have not offered shipping for a while now. Customers may pick up their orders at the farm or may opt to set up a meeting by an appointment.
Location: 9251 Colby Ct, Guthrie, OK 73044
Phone: 541-222-0886
Newell Brothers Chicken Farm is not NPIP certified, but they do sell eggs both for eating and hatching and chicks. They offer Rhode Island eggs for hatching at 1$ each. They also sell Rhode Island Red chicks to grow with the price of 3$ to 4$, depending on the gender.
They only accept cash; hence, they do not offer shipping services and door-to-door deliveries. Customers must pick up their orders at the hatchery farm.
Location: 8574 S 305th E Ave, Broken Arrow, OK 74014
Phone: 918-381-4111
Cowboy Country Chickens is NPIP for the last 7 years and ships nationwide, they provide quality chickens that are also show-quality and superior when inside the ring. It is a family-owned and family-operated hatchery that gives all the care and attention to their poultry. ships nationwide.
They have pullets and cockerels available at this time, and the prices vary from 10$ to 25$ depending on the breed. They offer different breeds of Orpington, Columbian, Mottled, Bielefelders, and a lot more.
The Snow Family farm is operated and owned by a small family that caters to poultry and livestock that they grow. Although they do not have an NPIP license, they have a massive following on their Facebook account.
They offer various chicken breeds such as Leghorn Pullets, Slash Laced Wyandotte, Blue Laced Red Wyandotte, Crested Polish, Orpington, Bardock, Rhode Island, and a lot more with the price that ranges from 20$ to 75$ depending on the quantity or if bought in pairs or trio. When chicks are bought piece by piece, it ranges from 3$ to 8$, depending on the breed.
Location: 35858 OK-56, Konawa, OK 74849
Although it was not stated if Chickie's Chicken Farm is also NPIP certified they are a new and small chicken hatchery. They offer a variety of chicken breeds as well as ducks that range from 4$ to 6$ per dozen.
Location: 1923 County Rd 1220, Tuttle, OK 73089
What Does NPIP Mean?
NPIP means National Poultry Improvement Plan that started in 1935. It was established to resolve any health challenges encountered by the poultry industry while at the hatchery stage.
It is a voluntary program that is supervised by the USDA and managed by the state. When a hatchery farm is NPIP certified, it has undergone all the specific testing provided and surpassed the standards set by the state.
Here is a video to learn more about NPIP and its process:

What You Should Look For When Buying Chickens In Oklahoma
It is necessary to do some research before procuring chickens. You have to be knowledgeable on what to look for before sending out your hard-earned money.
Hatchery Farm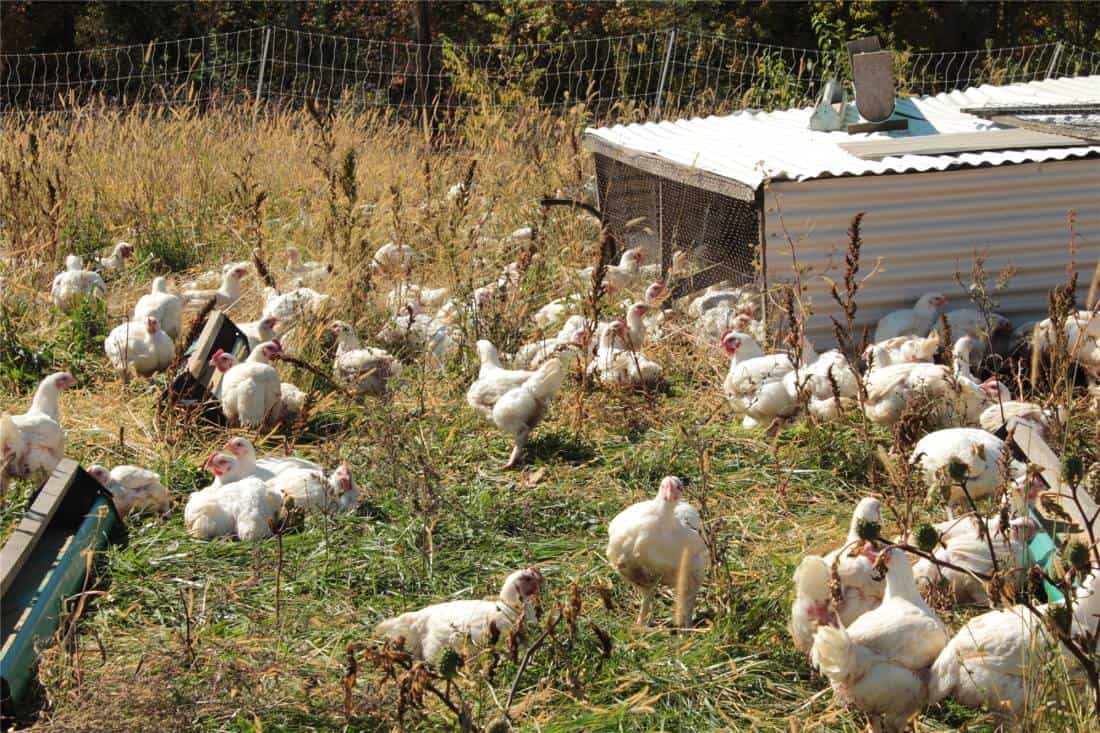 Although you may opt to purchase your flock at a hatchery farm that is not certified, there is still an advantage when purchasing one from a licensed hatchery farm. An NPIP certified hatchery farm has met and passed the tests regulated by the state to ensure they are offering quality chicken breeds.
The farm owners must know about the breeds they are raising and understand what they are doing. With this, you will know that the chicks you intend to buy are well taken care of.
Although underrated hatchery farms found in Oklahoma may not be NPIP certified, they can still assure you that they provide top-quality chickens. To confirm this, you may request to visit the location of the hatchery farm. Most especially when you are near the area, this is an essential practice prior to purchasing in order to check the living conditions of the chickens.
Check Reviews
Just like what we do when we purchase all our needs and wants online, it is also recommended to check the reviews from the previous buyers of the hatchery. Make sure to look for good reviews from the comments section down to the star ratings.
Personal recommendation is one crucial thing you should look at as it can be genuine. Look out for people who have purchased more than once from this hatchery you are eyeing, and you are guaranteed they are good breeders.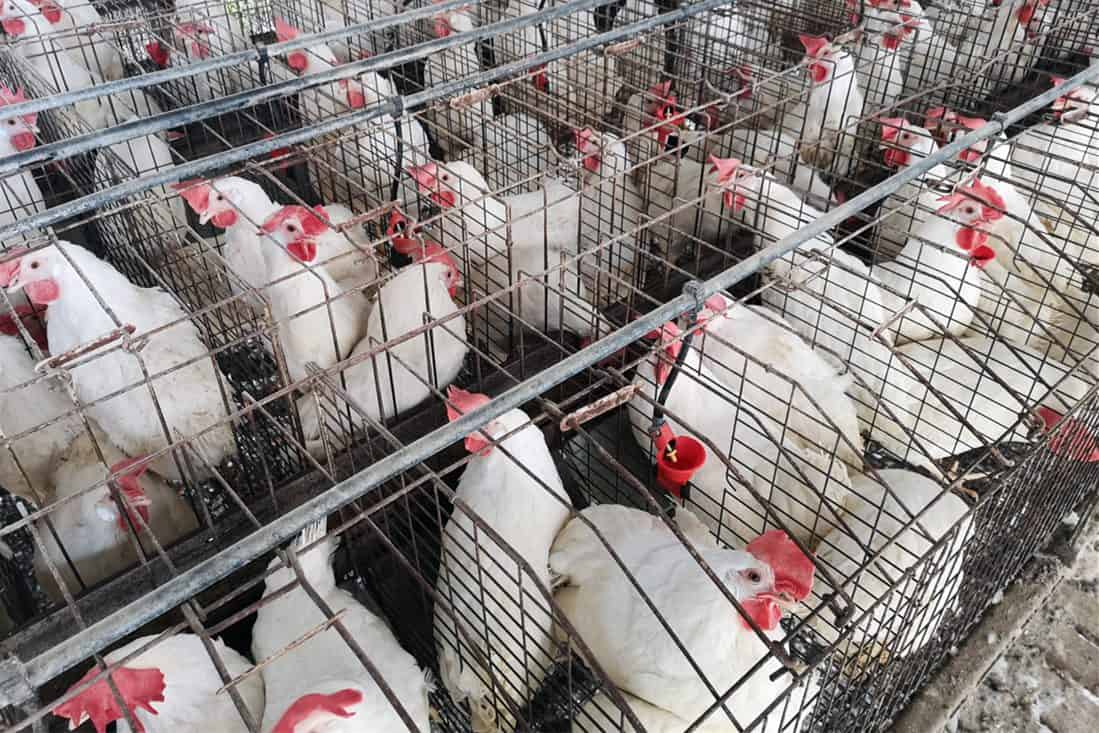 Health Check
Another reason why it is also essential that you see the chickens for yourself is to check if they are healthy and ready to be sold. A health check cannot be done just by taking a look at the photos sent by the seller. That is why you must be able to hold them and feel them.
Make sure that the health of the chickens you plan to purchase is guaranteed. Poultry diseases are inevitable. You can also assure that the hatchery farm has been breeding top-quality poultry by the food they have been feeding their chickens.
What breed you should get?
Of course, as a person who wants to start their backyard chicken, it is essential that you also research the breed you are planning to purchase. Being knowledgeable will help you develop a list of queries you would want to know from the breeder.
Knowing what you want to get is also an advantage on your part, for you to see if the owner of the hatchery farm is genuine to its customers. It is important that you meet a breeder that is knowledgeable with their expertise and does not just sell just to earn money. Ask questions such as; if the breeds they sell are of show quality or good layers.
Quality and Price
If you are knowledgeable on how to check the quality of the chicken then it will be to your advantage. It is also necessary that you know how to check if it is old or not. Is it a male or a female chick? Is it a good layer or not? Is it high show-quality chicken that can also be used for shows?
Check if your preferences match with what they offer. And assure that you are getting the chickens you deserve with the price you are willing to pay for.
Watch the video to learn how to check the gender of the chick
Conclusion
Listed above are the 9 best chicken hatcheries in Oklahoma. Although some of it may not be NPIP certified, it would still be best to check the quality of the chicken you will be purchasing in person. We also recommend that you ask these hatchery farms yourself if you have other queries about their service.