The quality of your chicken coops is essential in ensuring the quality of your chickens' life. A good coop would help them grow better and lay better eggs. With the advent of technology and pollution, you must know your role in sustainability as someone who raises poultry.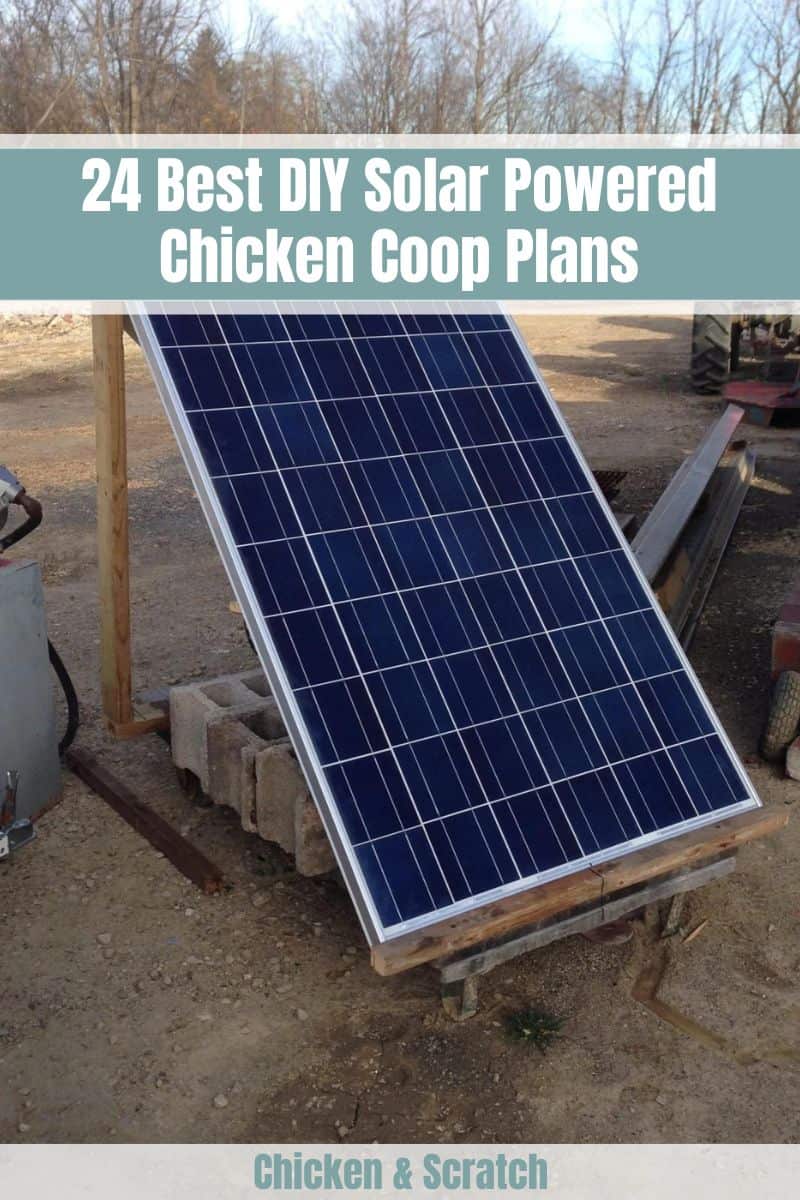 In the fight to save Earth, utilizing solar energy helps counter climate change. You can practice this not only in your homes but also in your coops. Here are some of the most efficient DIY solar-powered chicken coop plans you can implement.
You can incorporate these in your backyard. This list provides both beginner and complex plans. This way, you can choose according to your current knowledge and needs.
This plan includes a few simple steps, including picking the panel and battery. This plan allows you to choose whatever panel suits your needs and budget. With your panels, you can power up lights and a fan in your coop or even more, depending on your liking. The process would require familiarity with electrical wiring and navigating among these intricate systems.
2. DIY Chicken Coop Build with Rainwater harvesting, Solar, DIY Feeder, and More
This plan is quite the ultimate project. It involves building various features for your coop. These features involve feeders, solar motion lights, and rainwater harvesters. This plan includes a good and functional water system that maximizes the use of rainwater.
It's a coop that prioritizes your chickens' safety from lurking predators through elevation. This plan offers a clean and spacious design with room for alterations to cater what you and your chickens need.
This plan is perfect if you want to gear up your coop with solar power from door control, heating, and lighting. For a more comfortable poultry, this coop highlights heaters and automatic doors. As heaters usually consume quite an electricity, this plan allows for the use of plan B or batteries. This makes sure that the coop has enough energy for light and warmth during the night.
4. DIY Backyard Chicken Coop with Tips and Tricks
This plan puts more focus on ventilation. This is done by using wire specifically for coops instead of the regular home materials. This plan allows the breeze to flow in and out of the coop. In turn, it reduces the risk of dehydration and suffocation. The design of this coop implements triple protection layers. It also has a sleek and minimalistic design to keep it neat and simple.
This plan is quite a tricky one as it involves wheels. The wheels help in moving the coop around when you need to. This innovative and movable chicken coop plan has a solar sensor. The sensor allows the door to open at sunrise and close at sunset saving you the work of having to do so every day.
This mechanism is both reliable and energy-efficient. As a bonus, the solar panel keeps the batteries at total capacity. This removes the hassle of frequent monitoring and swapping them out. Thanks to this cutting-edge coop, your chickens can enjoy a cozy home with minimal effort.
6. Rated #1 Solar Chicken Coop
This plan emphasizes both cleanliness and orderliness as essential components. This coop has a feeder and a thermostat-heated water system. The doors are also automatic, along with a timer.
This plan is a compact and spacious coop with all necessities for your chickens. It also has a neat nesting area that's warm during the winter. This is all thanks to the technology incorporated that retains heat and keeps the coop warm when needed.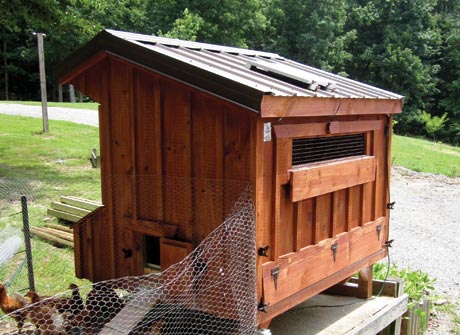 This plan has various customizable features that allow you to tailor your coop to your needs. You can personalize it from the door to the light and feeder. And if you've already got a solar module, converting to a solar-powered coop will be a breeze.
This plan includes power conservation options to maximize your use of solar energy. This energy-efficient and customizable coop also has backup energy sources like batteries. It keeps the lights on in your coop.
8. Chicken Coop with A Solar Powered Door and Light
From size specifications to the exact step-by-step process, this plan takes you on the whole trip of building a coop. The design implements a sleek metal and insulated roofing. This provides both protection and an attractive aesthetic outside the coop.
This plan offers smooth automated door control and intelligent feeding. It also features temperature control by integrating solar panels. The ventilation system is also enhanced to guarantee a comfortable coop.
9. Solar Powered Chicken Coop
This plan is quite plain and simple. The instructions include a steady and resilient way to mount your solar panels. Your chickens will enjoy good lighting and heating after all the wire work. The plan also includes backup power to make sure the coop is foolproof. This design is constructed to work well especially during winter. It can provide extra light and heat during cold days.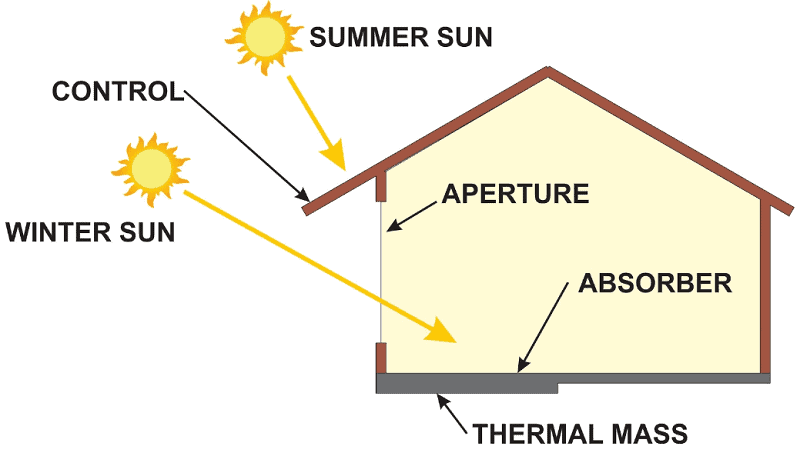 This passive solar energy plan for your chicken coop makes sure that your chickens stay warm and comfortable. This design revolutionizes harnessing the sun's power. The process involves strategic positioning of windows, walls, and floors to well distribute solar energy.
And you'll be doing it in a cost-effective way. This plan features an efficient heating system. When winter comes, chickens are cozy and warm while laying their eggs.
11. Unplugged Urban Solar Powered Chicken Coop Plan
This plan features organization, adorable designs, and digital control. From railings to ceilings, this plan provides a guide to build these parts. It produces a homey place for your chickens. Your chickens can enjoy good light, an efficient ventilation system, and heating. This also has an inverter installed to save energy. This design is also great for raising chicks.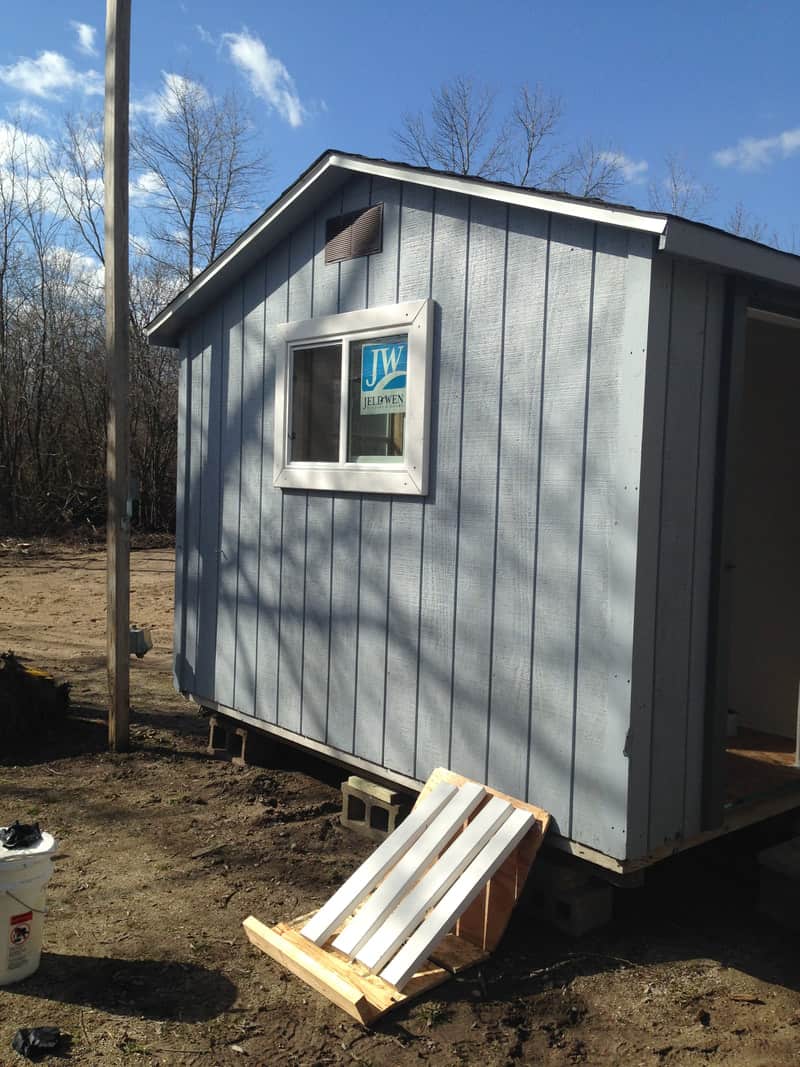 This coop features low-maintenance systems. It also boasts the compost-creating benefits of the deep litter method. Plus, the south-facing slider window provides optimal ventilation and a convenient screen for added comfort.
This innovative plan includes an easy feeding solution inside and outside the coop. The feeders provide better access to food and water. With this setup you ensure good health for your chickens and nutrient-rich garden soil.
13. Solar Powered Chicken Coop With A/C
This plan builds an automatic coop that makes things more accessible not only for you but for your chickens too. It has proper storage for all you could need in a coop, an A/C system and an effective organization plan.
The nesting and sleeping spaces are neat and organized plus, the doors to this coop are equipped with easy latches. So, there's no hassle, even if you visit and do some maintenance manually.
14. Chicken Coop with Solar Panel
This plan offers a good and smooth process for building a solar-powered coop. With a guide to sizes and all the intricate details, this plan is laid pretty well together for you to follow. The solar energy gathered from the solar panels provides enough to power up your chickens' basic needs like light and heating.
15. Self Sufficient Solar Powered Chicken Coop Plan
This sustainable and cost-effective design is perfect for housing your flock. It boasts various innovative features like solar power, rainwater collection, and individual nest boxes. And when it's time for cleaning, removable roost bars make the process easier.
With storage spaces for batteries and other necessities, this coop is self-sufficient. If you're looking for a simple build packed with practical features, this is a good plan to try.
This plan provides a chicken coop option powered by sustainable solar energy. This coop features a perfect mix of style and function. It's designed to provide comfort and safety for your chickens.
It also features ample storage space for all your chicken-keeping essentials. This plan has a cozy roost and four private laying units. The slide-out chicken run makes cleaning more convenient. This plan is ideal in a fast-paced environment like urban areas.
This cost-effective and fun plan is for those who like to build and tinker. With an excellent solar-powered automatic door opener plan, you can provide better safety. It also offers easier access for your chickens. With proper energy use, this plan optimizes clean energy for an open-air coop design.
18. Smart Solar Chicken Coop Plan
This plan provides a comprehensive explanation for a stand-alone, 12-volt solar system. This system powers two bright and efficient LED bulbs. It involves critical components like a solar panel, charge controller, battery, timer, dimmer, and photocell. This setup gives you more control over your coop. It also does not need frequent checking, so you have more time to do other stuff.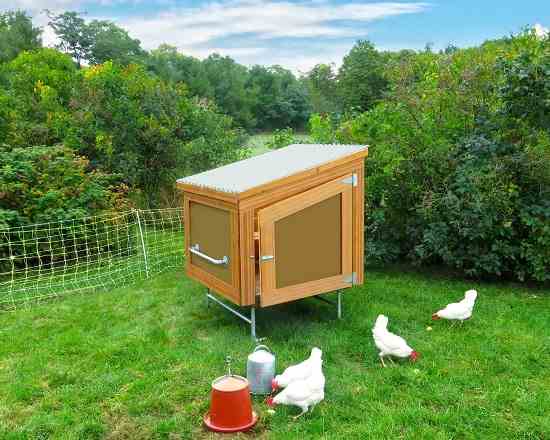 This innovative design keeps the chicken coop high and dry. The coop is elevated on the legs, lifting it off the ground and away from soil that encourages rot. Adding height makes it a cozy winter home for your chickens in snowy regions.
The solar roof provides ample warmth in the chilly months. It also has an easy-open hinge to let cool breeze in during the summer. This customizable chicken coop is not only easy to assemble but is also movable.
This off-grid chicken coop features a unique single panel feeding two batteries. This setup performs for a long time with the proper maintenance. So, it's still essential to check on the mechanisms now and then. With all 12v LED bulbs, you'll save money on lighting too. This plan allows you to both save and be sustainable.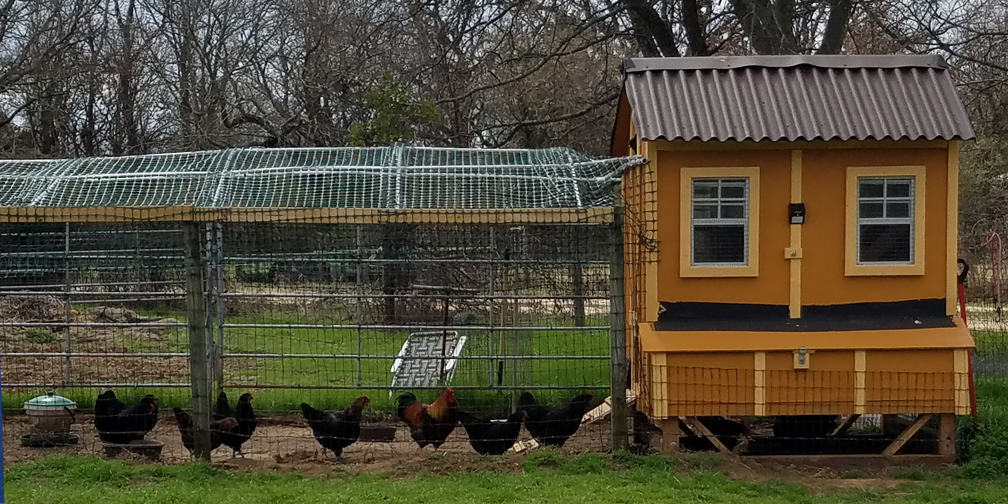 This plan should be easy to follow, with complete lists and even diagrams to guide you. This coop plan installs a RoadPro RP8000 fan to ensure optimal ventilation.
The coop provides efficiency by incorporating a good battery and an advanced solar controller. This plan ensures that the fan regularly runs by providing enough energy to power it. This way, the coop is well-ventilated and the temperature is optimal.
22. Chicken Coop for Extreme Cold
This plan addresses your chickens' need for the right temperature in cold weather. This cozy home is designed to keep your chickens warm during the chilliest days. It has enough room for laying eggs, for sleeping, and feeding too. This coop boasts an excellent insulation and ventilation system. Plus, it's an eco-friendly choice that will help reduce your carbon footprint.
This modern coop has an array of high-tech features. These include solar-powered WIFI automatic doors. The doors provide better access to the coop. It also has security cameras for optimal security and monitoring.
This coop even features hammocks. The outdoor nesting box and automatic water filler also makes it easier to check on them. Overall, this coop is ready to accommodate quite several chickens.
24. Solar-Powered Chicken Coop Plan
This plan provides an improved watering system for your chickens making sure that they are hydrated. This coop also offers more reliable security so you can ensure their safety easily.
You can also add more panels if the current amount cannot power all the tools and mechanisms you want. This plan also provides a helpful guide to managing wires around the coop and how to keep the system balanced and energy efficient.
Summary
These DIY solar-powered chicken coop plans make way for a more efficient coop system. Following these plans will make the job easier for you. Additionally, implementing these plans will also help you nurture your creative side. Of course, along with making your chickens' life better. With these plans, you can help counter the threats of climate change even in a simple way.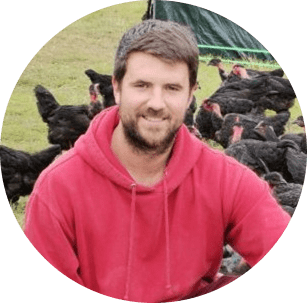 Joseph Hudson has been raising chickens for over 15 years. In 2018, he completed the Agriculture & Natural Resources program at Mt. San Antonio College. He currently raises over 1400 chickens on his 7.5-hectare farm. He keeps sharing his experience on raising healthy and happy chickens on Chicken Scratch The Foundry.