If you're someone who knows their stuff when it comes to raising chickens, then you probably already know that finding a reputable hatchery is key. But maybe you're new to this whole chicken thing and want to learn more about the top hatcheries in Arizona. Well, stick around because we have the lowdown on the best places to get high-quality baby birds from!
Well, let's get it!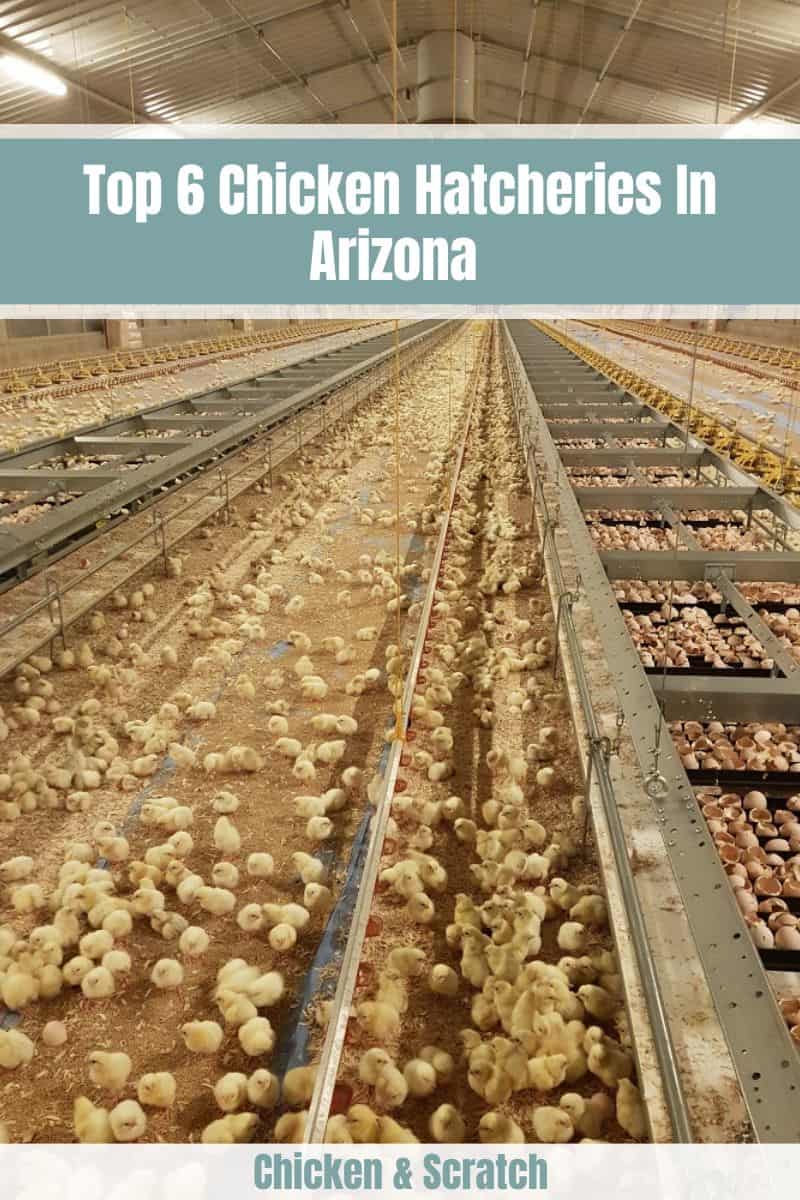 Top 6 Chicken Hatcheries In Arizona
So, finding a good hatchery is pretty important; that much is clear. But why? Well, because those little peepers need love, just like any other animal! And a good hatchery knows how to pamper chicks – lots of room to roost, clean water, yummy food, and even time outside to stretch their legs.
Result: Happy birds that taste great and give you tons of delicious eggs!
But how do you know if a hatchery's up to snuff?
Look for a few things:
Reviews from other customers
Check if they're certified by NPIP
Ask around and see how easy they are to reach and talk to
If you get the feeling they truly care about poultry, then BINGO – you probably found yourself a winner!
Here are the best 7 hatcheries in Arizona based on the criteria above.
This is an NPIP-certified chicken family farm that focuses on rare breeds. Depending on the availability, you can expect to find various breeds – Black Copper Marans, Creme Crested Legbar, Barnyard Mixed Chicks, White Bresse, Rhode Island Red, Ayam Ketawa, and Blue, Black, and Splash Bresse Chicks.
The price depends on the breed. You can also buy hatching eggs, if you prefer, for 10$ to around 100$ per dozen eggs. They ship throughout the whole year, although they do not offer international shipping as of October 2021.
Location: 7723 N 183rd Ave, Waddell, AZ 85355
Phone: 602-699-4204
If you're looking for chicks in the Tonopah area, perhaps you should consider C3's Gallinaceous Hatchery. They specialize in breeding, hatching, and also raising heritage chickens and turkeys (gobble, gobble). They sell birds of all ages and sexes. The prices of their chicks start from $2. As for the juveniles (or pullets), expect to pay at least $5.
C3's Gallinaceous doesn't have the best website, but hey, they rank supreme on Google, so check them out!
Location: 4816 N 335th Ave, Tonopah, Az 85354
Phone: +1 602-828-7133
Pratt's Pets is a huge store offering a wide variety of items for many different animals and pets. You can expect to find different feeds and equipment for your chickens on their website. According to their Facebook page, they occasionally have live chicks, such as Silkies.
Make sure to follow their social media for regular updates as they sell quickly. Keep in mind that they currently do not offer shipping services, only curbside pickup. Pratt's Pets is currently not NPIP-certified.
Location: 856 S Alma School Rd, Mesa, AZ 85210
Phone: 480-361-7000
Inspire Farms is this cool little family-owned company in Mesa, Az. They sell organic, non-GMO chicken feed that won't break the bank, and even throw in some live chicks.
These birds come in different shapes, sizes, and colors, so there's something for everyone. They offer Seramas, Black Australorps, Silver Laced Wyandottes, Easter Eggers, Sapphire Olive Eggers, Buff Orpingtons, and Gold Laced Wyandottes. But don't worry, you can ask them anything, and they're more than happy to lend a hand.
Plus, their prices are pretty neat – ranging from $6-$10 for baby chicks, $30 for grown-up Seramas, and $65 for those fancy roosters.
Location: 206 E Main St, Mesa, AZ 85201
Phone: 480-684-2779
Old Town Horse & Pet is locally-owned and operated. And as you've probably guessed from the name, it is a pet store. But they also have pretty good hatchery. They offer various chicken breeds depending on the season.
Here are some of the breeds you can expect – Ameraucanas, Welsummers, New Hampshires, Buff Orpingtons, Golden Wyandottes, Silver Laced Wyandottes, Light Brahmas, and Rhode Island Reds.
Keep in mind that they only sell pullets, which can save you some time and money on raising the baby chicks yourself. There is a 10% chance that you will get a male chick when ordering.
Location: 5665 W Ajo Hwy, Tucson, AZ 85735
Phone: 520-883-7387
This hatchery is primarily focused on selling organic, USDA-certified feed. It started with just one guy wanting to save some money on eggs. Now, you can buy feed, supplies, and equipment for your chickens, as well as baby chicks.
The breeds this hatchery offers include Bielefelder, Rhode Island Red, Silkies, Brown Egg Layers, and White Egg Layers, as well as rare and exotic breeds, among many others. You can buy baby chicks, pullets, and mature chickens.
They have pickup points in Phoenix, Tucson, Mesa, Cornville, Show Low, and Flagstaff. The prices largely vary depending on the breeds and availability, but you can be sure to find affordable chicks here.
Location: 507 E Barbarita Ave, Gilbert, AZ 85234
Phone: 480-577-5995, 480-545-5555
Email: [email protected]
Things To Know When Buying Chickens In Arizona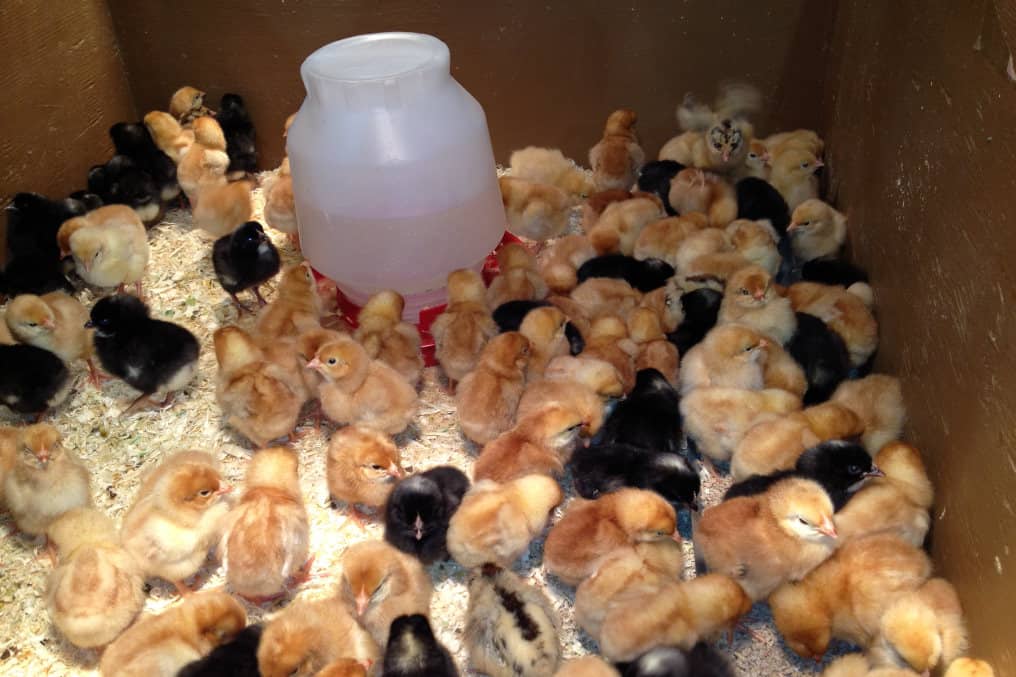 Before you have a flock of chickens running around your backyard and providing you with food, there are some steps that you should take and some things to consider. Below are the things you should know when buying chickens in Arizona.
Check If You Are Allowed To Raise Chickens
The first thing that you have to do on a journey of raising chickens is to see if you are actually allowed to do so.
Depending on the particular city or district, keeping chickens may be prohibited. For example, if you live in Sun City, you should not plan on raising chickens as it is forbidden. Luckily for most people of Arizona, many areas of this state permit keeping chickens, with or without some conditions.
If you plan on having chickens in Phoenix, you are in for good news. Keeping up to 20 chickens is allowed, but without roosters, and at least 80 feet from any residential buildings.
Tucson allows up to 24 birds under a couple of conditions. Their coop should be at least 20 feet away from neighboring residences. Note that the number of birds may be limited by the size of your property.
If you live in Scottsdale, you don't have to worry about the maximum number of chickens you can raise. There is no cap as long as you don't have any roosters and your neighbors are not complaining.
Sedona lets you keep up to four chickens for areas that are up to 20,000 square feet big and up to six chickens for bigger areas. You are required to obtain a permit. Each of your chickens should have at least four square feet in a coop. A coop should be at least 25 feet away from adjacent buildings. If you live in Sedona, keep in mind that you are not allowed to keep roosters.
If you are a resident of Flagstaff, you are allowed to keep five to 25 chickens on your property, depending on their size. They should be kept in a rear yard and at least 20 feet away from neighboring buildings.
The ordinances change from area to area, and you should always make sure to check with the local government about the latest implemented decisions and laws. Not meeting the requirements can lead to serious fines and sometimes even jail time.
Arizona Is Fairly Hot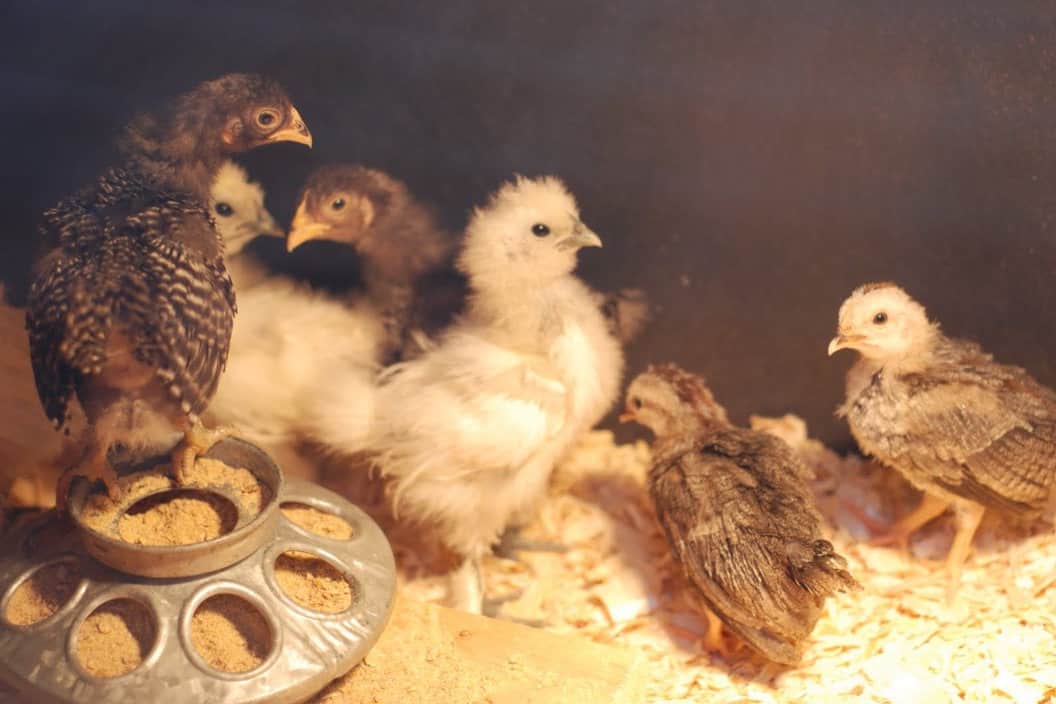 Arizona is one of the hottest states in the USA. While most chicken breeds are usually well-accustomed to cold weather, not many of them are heat-hardy. This is one of the most important things you should know when buying chickens in Arizona for the first time.
Try to choose chickens that do well in hot weather. Some of the breeds that can be suitable are Rhode Island Reds, Brahmas, Egyptian Fayoumis, Easter Eggers, and Orpingtons.
Their body structure and the number of feathers make them less susceptible to heat-related illnesses and make them great breeds for Arizona farmers. These breeds usually originate from all-year-round hot places, so they are built to tolerate heat well.
Even when you buy one of the heat-hardy breeds, you need to make sure that they are comfortable when it gets too hot. They should have fresh, cold water available at all times. Do not feed them too much so they don't get dehydrated often. If you have an option, set up a misting system in your backyard so they can refresh whenever they need.
Finally, watch out for any of the warning signs that one or more of your chickens are experiencing a heatwave. If you see them panting, or if they seem confused, lethargic, or unwell, place them in a cold place as soon as possible and call your vet.
Maintaining Your Chickens
Once you have decided on a breed and taken your new chickens home, you are supposed to take good care of them. They should always have food and water available – make sure to give them high-quality feed and fresh water.
Allow them to free-range and get some snacks by themselves – this will keep them active and happy. Their coop should be properly ventilated and cooled when needed.
Your chickens should also have at least four square feet for themselves – they don't like to be crowded, and they need their space. Finally, spend time with them. This will make them content, and you will be able to see any potential signs of a disease or illness so you can react in a timely manner.
Do the Chickens Fly?
Before you purchase any chicken breed, investigate whether the breed is a flight risk or not. Whether the chicken can fly (or not) will dictate the kind of enclosure you'll need to build.
Breeds like Leghorns, Hamburg, Polish, Minorca, Campine, and Aroucana and known for their aerial antics. For such birds, you need high walls, open spaces (so they don't feel the need to flee), or overhead nets. You can also trim one of their wings or brail them.
Or you can buy flightless chicken breeds like the Orpingtons, Silkies, Australorps, and Plymouth Rock. Most of these breeds are heavy-set and cannot fly due to their weight. But that's a plus for you because you'll have more meat on your dinner table.
Whether you're keeping them for breakfast or dinner, investigate whether your birds can fly (or not) and plan accordingly.
Watch Out for the Predators
Chickens are delicious critters, and whether you like it or not, you're in competition with your local chicken predators. Which are Arizona's most prolific chicken predators? That title goes to dogs. Neighborhood dogs will be your biggest enemy.
Also, watch out for house cats, raccoons, bobcats, coyotes, snakes, skunks, and opossums. As for aerial threats, scan your skies for owls and hawks. All these animals are threats to your chickens and their eggs, so plan accordingly.
Summary
Keeping chickens is a great way to add color and joy to your yard. And what's livelier than a troop of tweeting chicks running across the lawn? Besides feeding your soul, chickens will fill your plates; breakfast, lunch, and dinner, no problem. And it all begins at your preferred hatchery.
Thanks to this article, you're spoilt for choice, and you have seven excellent options to choose from. Start your backyard poultry project the right way by partnering with the right hatchery.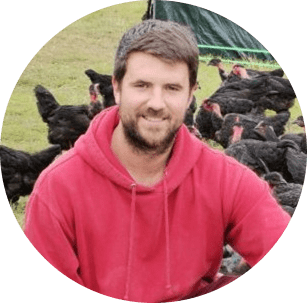 Joseph Hudson has been raising chickens for over 15 years. In 2018, he completed the Agriculture & Natural Resources program at Mt. San Antonio College. He currently raises over 1400 chickens on his 7.5-hectare farm. He keeps sharing his experience on raising healthy and happy chickens on Chicken Scratch The Foundry.