So, you want to construct your unique 8×8 chicken coop plan. Avoid worrying and take a moment to breathe and plan your coop thoroughly. If you're anxious about your ability to understand the coop blueprints and being too technical, you're not the only one.
Some people are incapable of comprehending or following construction blueprints, but they have constructed their own chicken coops and planned to build another one again.
Your flock does not really care if the angles aren't perfect or if the structure isn't the nicest in the neighborhood. as long as it is comfortable, warm, and safe. The idea is that you should not be intimidated. You are capable of doing and accomplishing this!
This article will cover
What do You Need for Your DIY 8×8 Chicken Coop Plan?
The Perks of Constructing Your Own 8×8 Chicken Coop Plan
Why You Need A Chicken Coop For Your Flock?
What to Incorporate Into Your Chicken Coop to Make it Great and Functional?
10 Free 8×8 Chicken Coop Plans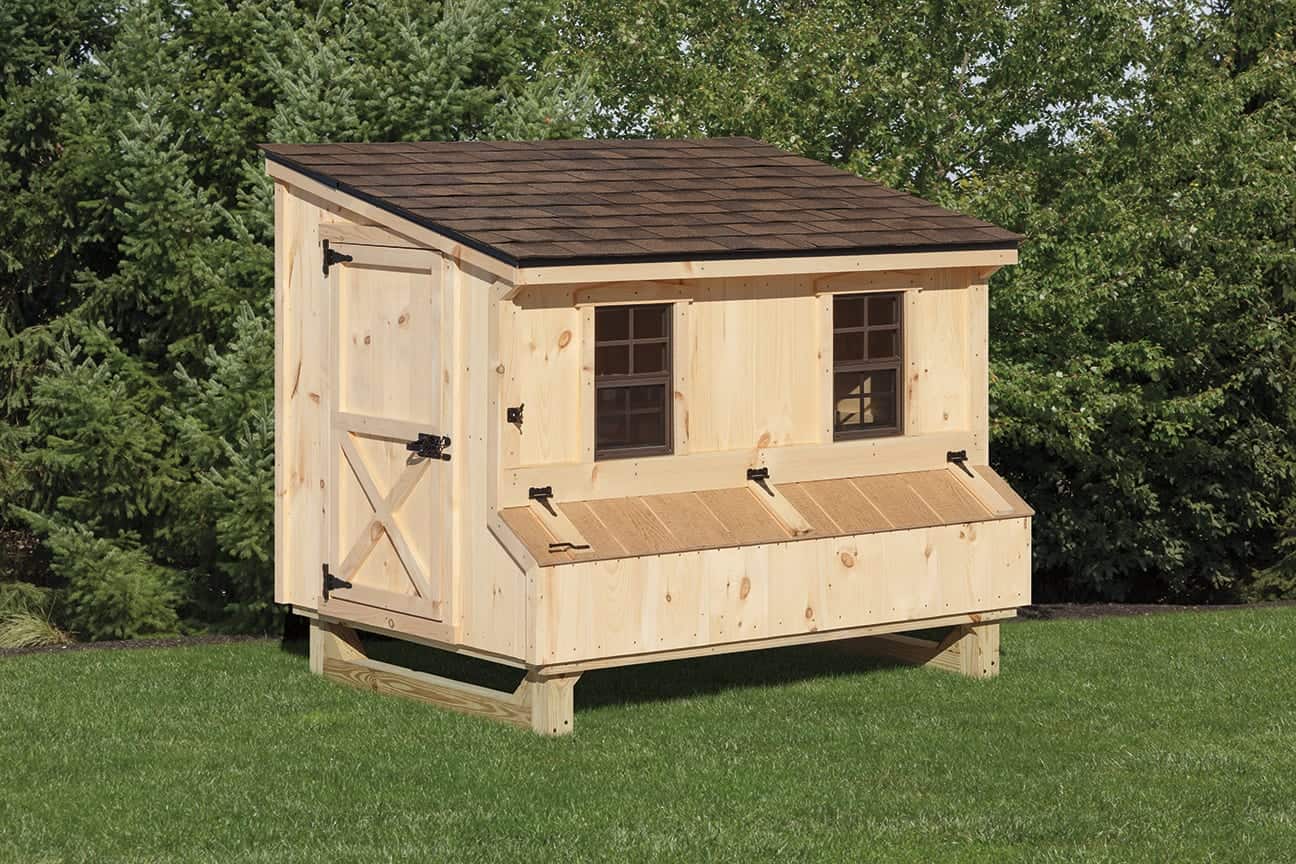 What do You Need for Your DIY 8×8 Chicken Coop Plan?
As you get started on your 8×8 chicken coop plan, you should analyze what the coop must serve your flock. This must-have checklist is concise yet critical:
It should keep the predators outside and flock inside.
Ventilation of the area
Simple to cleanse and disinfect, and with excellent drainage
Defense against the elements
The Perks of Constructing Your Own 8×8 Chicken Coop Plan
Wood is the simplest and most abundant material for your 8×8 chicken coop plan construction. If you want to construct your chicken coop, you may save a lot of money by using inexpensive materials such as pallet wood or even scrap wood from your backyard.
Most companies give out pallet wood for free to dispose of them. Heat-treated woods are suitable for construction. Additionally, constructing your chicken coop ensures that you receive the precise coop you desire! A one-of-a-kind that precisely fits your criteria.
Why You Need A Chicken Coop For Your Flock?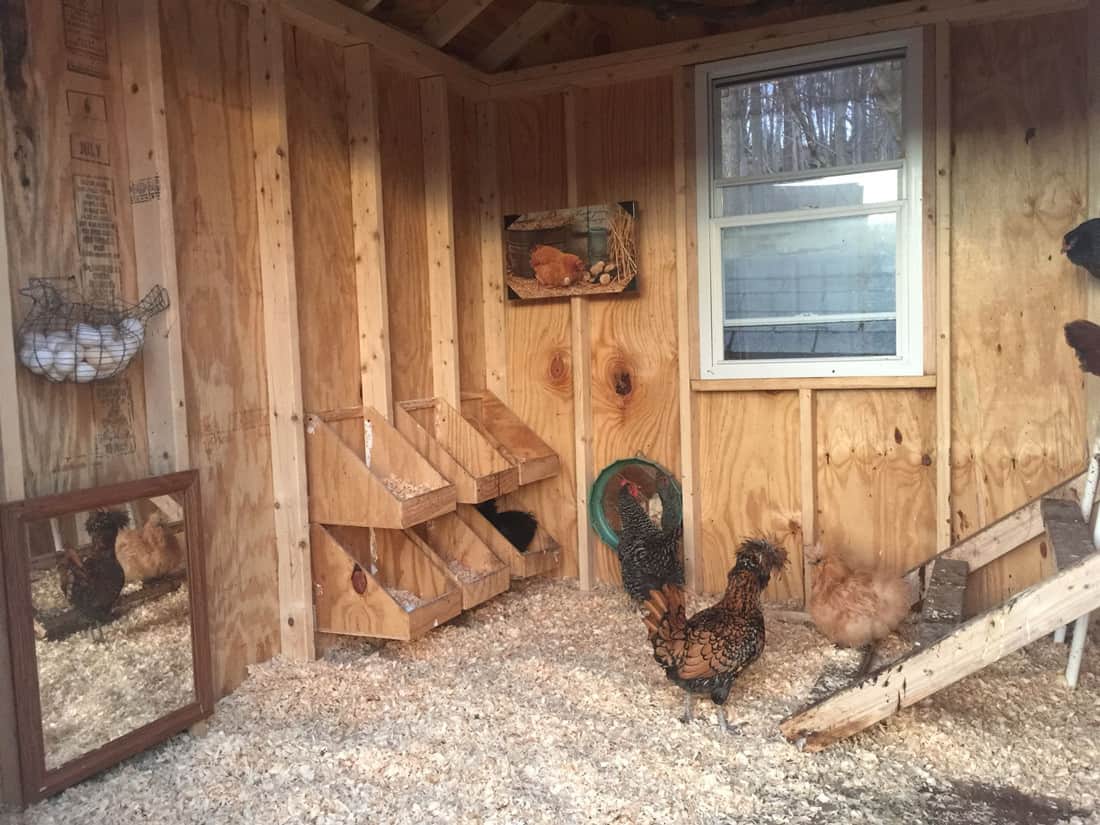 With all the hype regarding how much better and more ethical free-range chickens can be, it could appear wiser to ignore the chicken coop totally.
However, a coop is not a harsh method of housing your flock; rather, it is a method of keeping your poultry secure and comfy, which increases your poultry production and revenue. A chicken coop is important and valuable for several reasons, like:
Security
A sturdy, durable chicken coop will keep predators out, such as raccoons, reptiles, rodents, foxes, eagles, and even cats. Additionally, a secure coop prevents your flock from venturing into dangerous places, especially in urban or suburban settings wherein near roadways or vehicles can be harmful to your chickens.
Sanctuary
Although fowls are tolerant of various weather conditions, they still require comfortable refuge from rough weather such as heavy rains, high winds, heavy rain, severe heat, and piercing cold. Your coop will contribute a lot to the comfort and safety of your flock by providing shelter from any weather conditions.
What to Incorporate Into Your Chicken Coop to Make it Great and Functional?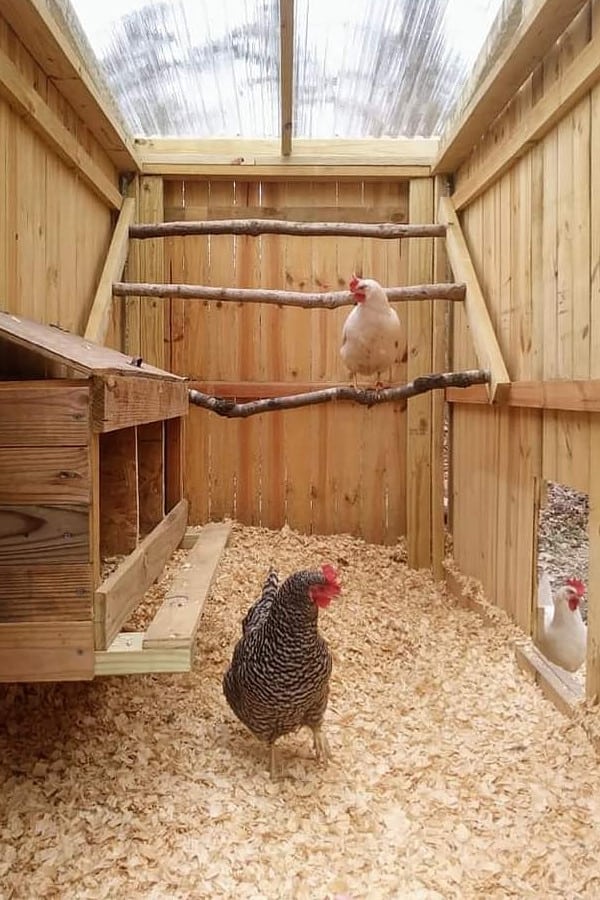 Fortunately, chickens do not need television, internet connection, or the majority of the other things that humans consider essential. They do, however, require some basic equipment. There are several designs, dimensions, and plans for functional chicken coops, either you want to DIY or buy a pre-built one.
But before you begin, consult with your municipality/city or other local government about chicken coop regulations, and while selecting or constructing a coop, bear these essential elements in mind to ensure that it fulfills all of your flocks' requirements.
Roosting Perch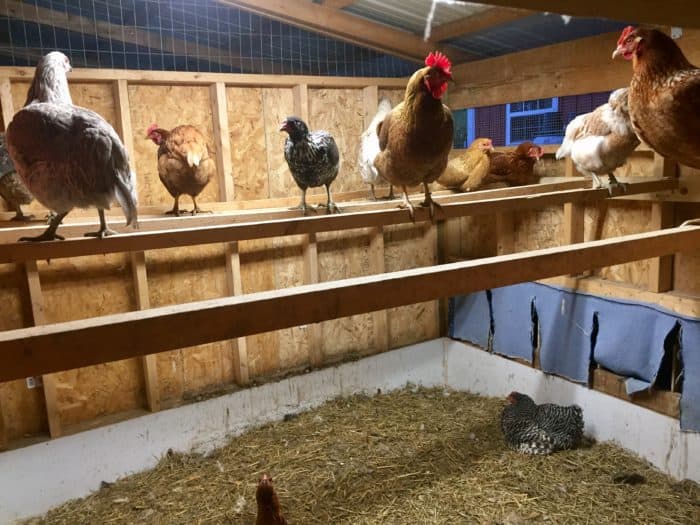 When chickens reach the age of perching, they will need a roosting perch. This perch serves as the chickens' sleeping or resting place. They will cluster on the perch in the wintertime and scatter out a little in the summertime.
Carefully consider where you place your perch; chickens defecate more than 70% of their daily excrement at nighttime. With proper planning, you may easily include boards or other methods of catching, collecting, and disposing of poop piles.
Nesting and Brooding Boxes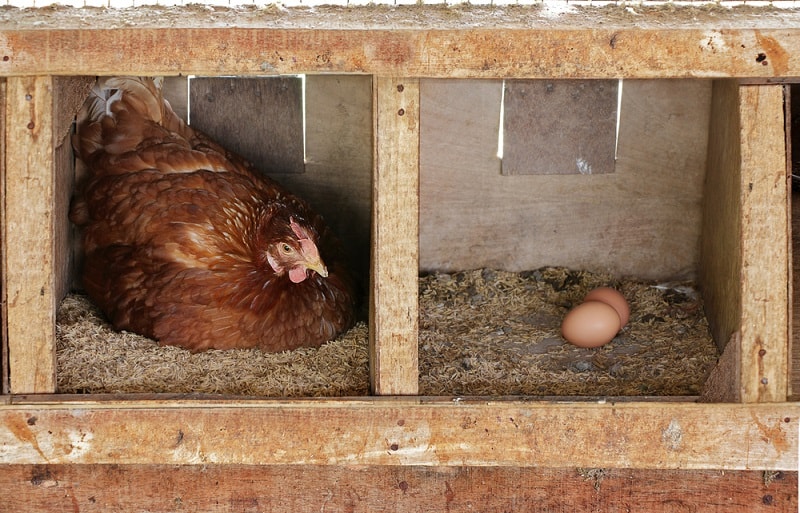 Nest boxes are the chickens' following requirements. One nest box may be suitable for three to four hens, but they will often have a preferred box that they will all want to nest! Regular-sized chickens will comfortably fit within a 12″×12″ box that is approximately 12″ above the ground.
Nest boxes need to be put in the coop's darkest spot since chickens do like solitude while laying and brooding their eggs. If you have large breed chickens, you will need a bigger nest box to suit the hens.
Drinkers and Feeders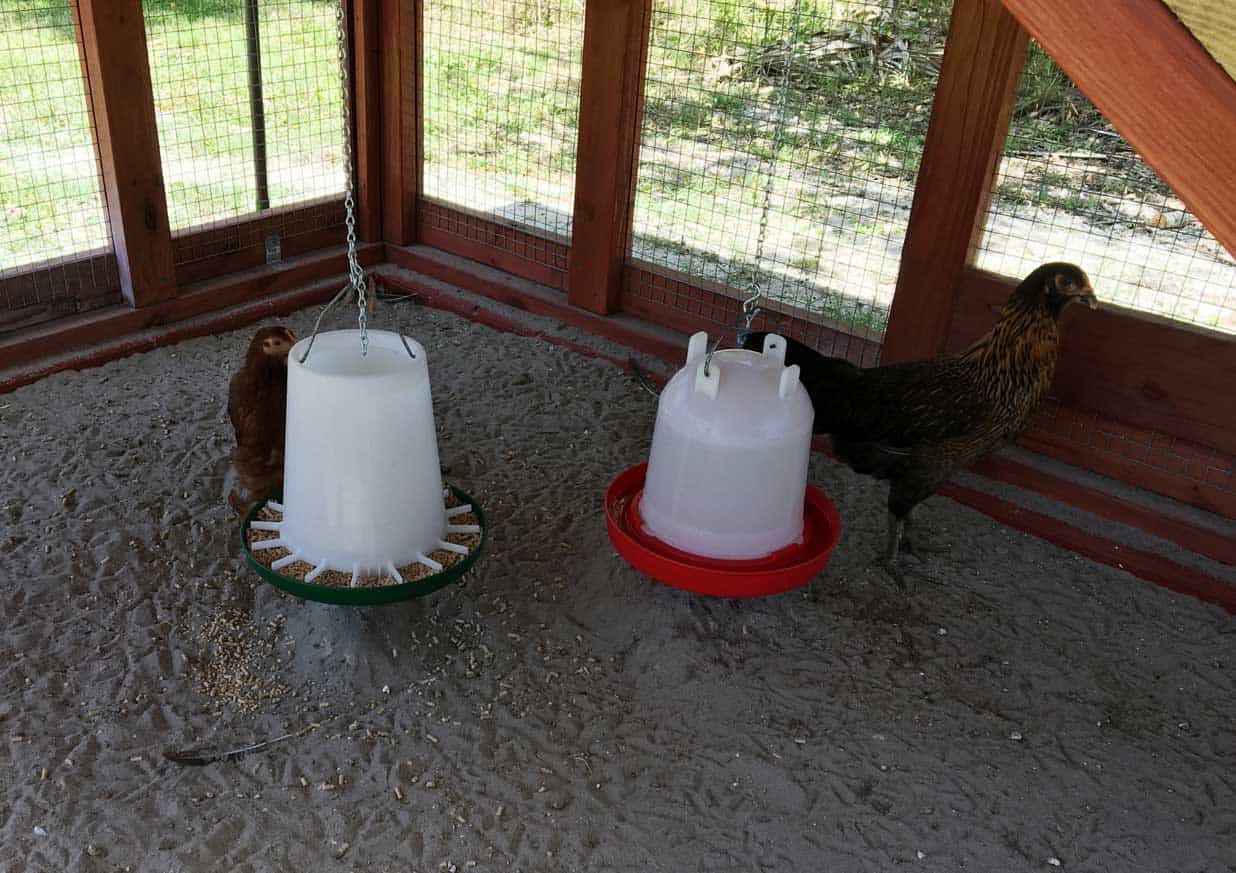 Obviously, your flock does need feeders and waterers. You can hang the feeder inside the coop, but the drinker should be left outside; else, it will add too much moisture inside the coop's atmosphere. If your hens are in confinement for the majority of their time, you may also have to try putting a bath in their house. And by bath, it means a place for dust bathing.
Accessibility
You should have access to the coop through a standard-sized entrance to avoid banging your skull each time you go in. Chickens enter through a pop entrance; a pop door is just 12″ in length by 14″ in width.
The additional width enables the passage of two chickens through the entrance. Typically, you'll have such a chicken that prefers to perch in the entrance, and the additional space enables others to enter and exit. [18 DIY Chicken Coop Door Ideas]
Protection against Predators
A raised coop is less susceptible to tiny predators, and any gaps, holes, and narrow openings should have a secure cover to prevent predators from your flock. Windows must be made with a solid mesh to deter predators from entering.
Space
Your coop should be the appropriate size for your flock and offer sufficient room for all of your chicken's comfort. Your coop's precise size will depend on the number of chickens you maintain, their full-grown size, and if you want to increase your flock.
Ventilation
Vapors from poultry feces, dropped plumes, and rotting bedding may cause respiratory issues to your chickens, which is why your coop must have enough ventilation. Windows and vents are preferable. However, vent fans can also be a good idea to install to guarantee proper airflow and circulation.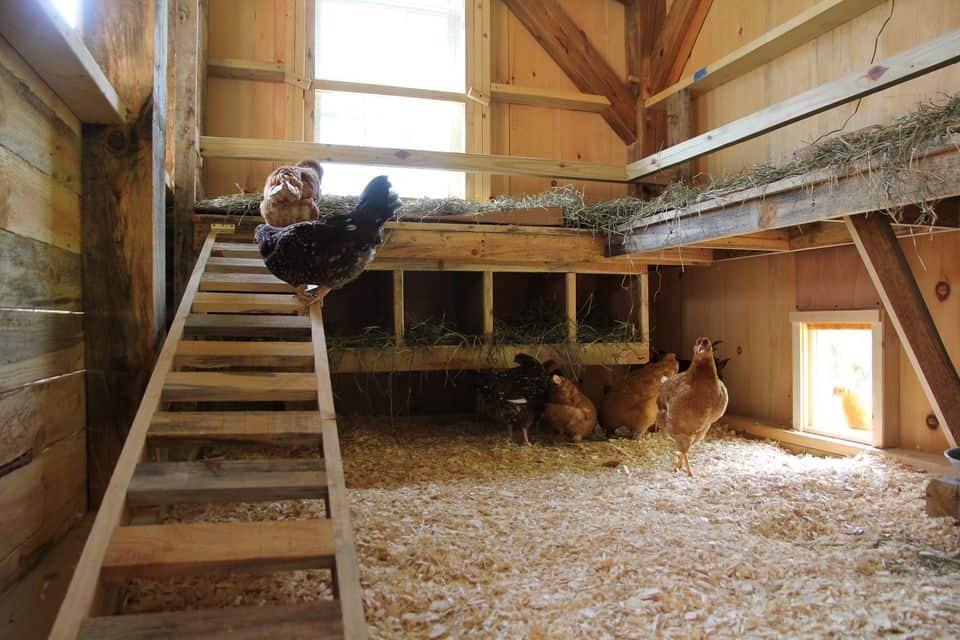 Cleanliness
Coops must be maintained on a regular basis to eliminate parasites that carry diseases, dirt accumulation, and other potential dangers to your flock. Placing dumping boards or selecting simple bedding may make maintaining your coop simpler.
Runs
Chickens need and deserve time outside to maintain a healthy, and a connected outdoor run to the coop can keep the flock secure while giving them extra freedom. Ascertain that the fence is safe and provides defense against aerial attackers.
10 DIY 8×8 Chicken Coop Plans
If you've ever desired to rear your own flock, here is your opportunity. You can build one or a few of these inexpensive DIY 8×8 chicken coop plans and explore these ten coop plans and designs which will add beauty and purpose to your backyard.
A well-constructed chicken coop plan is an effort worth making. There are many options, ranging from basic and cheap to complex. With several choices accessible and a universe of innovative potential to DIY, deciding whatever you desire in a coop may seem overwhelming.
These designs demonstrate how to construct an 8×8 chicken coop plan with a connected chicken run. The enclosed canopy on the run is an excellent complement to this design, keeping the rain out and allowing your flock to go outdoors even in rough weather. This one would be ideal for anyone searching for a chicken coop plan for a big flock.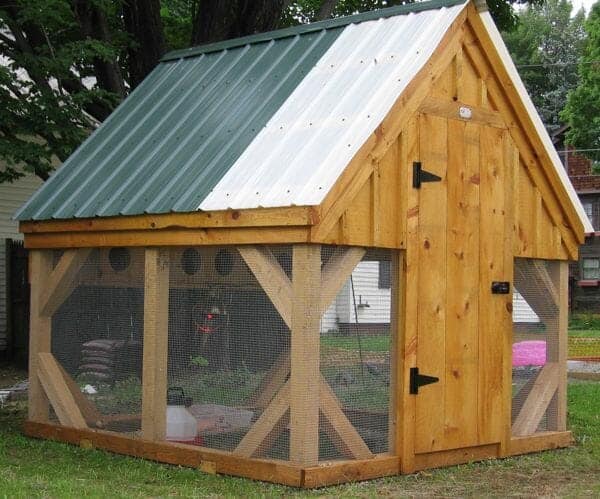 This 8×8 chicken coop plan without flooring and two transparent ceiling panels create a sense of freedom for your birds by providing enough room to graze on the soil surface and plenty of light. This charming small structure has 6 brooding and nesting boxes for your flock and 6 easy-to-access sliding doors for eggs that make egg collection a snap.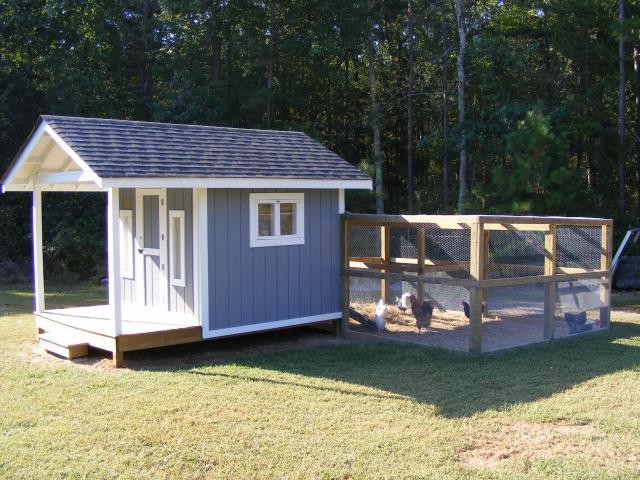 Are you searching for a unique chicken coop design? Then you must see this elegant 8×8 chicken coop plan; ideal for protecting your flock against predators and rough weather. It has a big front entrance, side and front windows, gable roofing, nesting boxes inside, a huge run at the back, and a front porch just like a human house.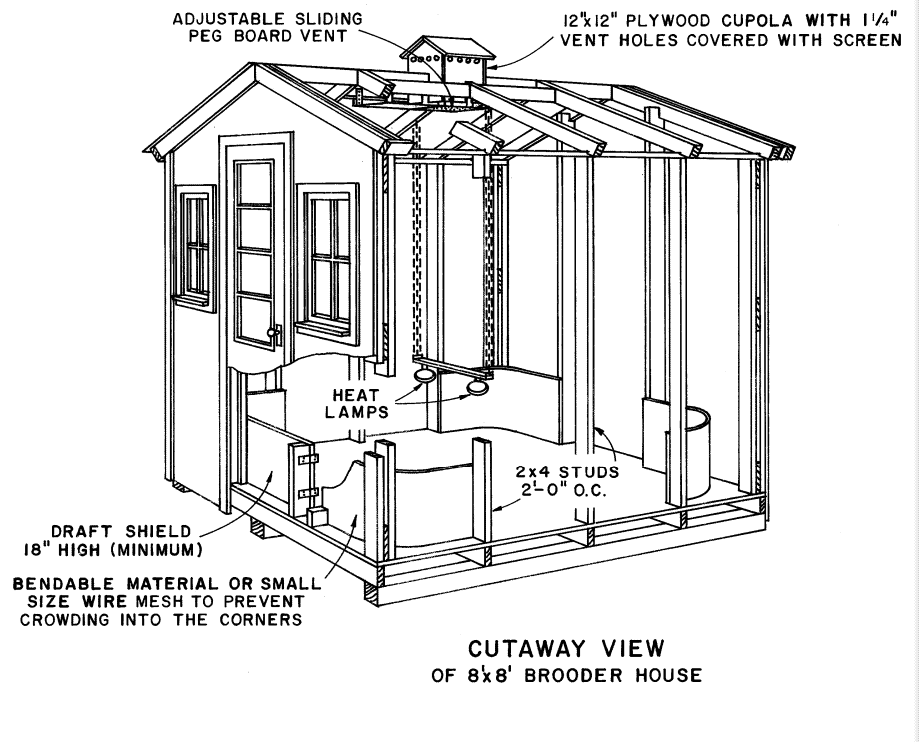 If you have any old plyboard sheets lying around, you can use this 8×8 chicken coop plan to construct a sturdy home for your flock. The design is straightforward, and you may panel the coop from the inside and add roosts using pallet woods. Additionally, you can also construct and attach a wide chicken run; however, ensure that you have anyone to assist you with some hard lifting.
Consider constructing this 8×8 chicken coop plan if you want to keep your flock inside most of the time. This sturdy coop has 3 doors; the human door, chicken door, and egg door. Also, it has enough room and windows for ventilation; then, it's okay as long as you don't overcrowd it with chickens.
This 8×8 chicken coop plan is plain yet sturdy and one of the easiest, fastest, and cheapest to build. This coop is weather-resistant, has complete flooring, and is simple to maintain. You can disassemble and repair it if it becomes damaged.
And it requires no distinctive materials or expertise to construct; all you need is a basic knowledge of woodworking. Additionally, this design does not recommend keeping your flock indoors most of the time.
This curved 8×8 chicken coop plan (shelter size) has three advantages. First, it gets more sun rays straight from the sun, so the coop is warmer during the wintertime. Second, it is more robust and can withstand windy weather. Third, it is much simpler to construct; just build the base, add the roofing, and it is done.
This square 8×8 chicken coop plan is ideal if you have on-end space and need quick access to clean, check, feed, water, and gather eggs. It has a wide double door and a big window on both sides. Due to the boxy shape of the coop, it is simple to construct and is as robust as they come.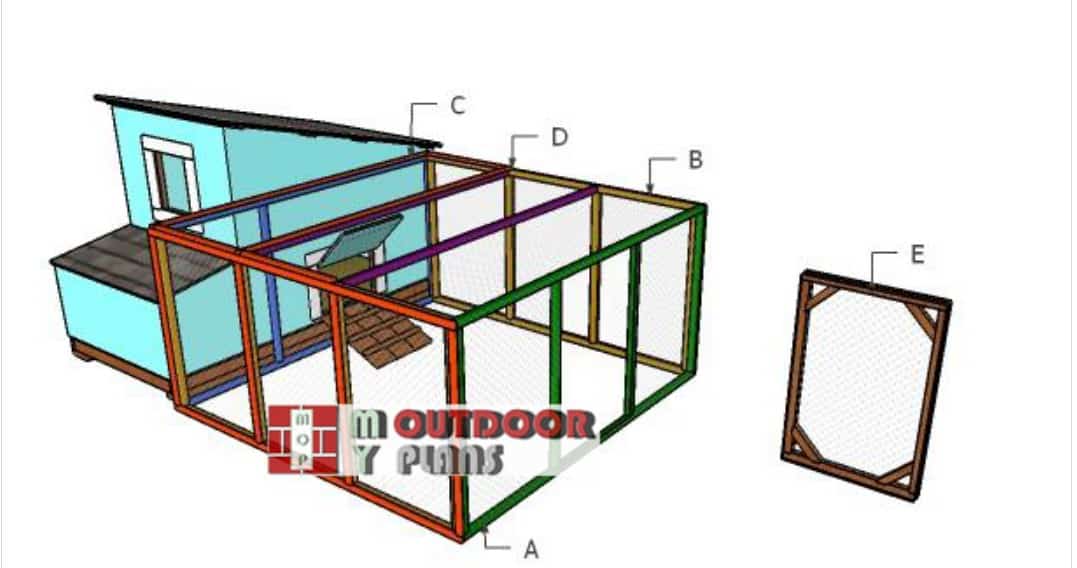 This modest 8×8 chicken coop plan with a large run included is ideal for your medium to large-sized backyard. It has a chicken ramp and an easy-opening nest box for no-sweat egg collecting. It is a predator-proof coop that ensures your flock is safe, especially during the nighttime.
If you need a fancy 8×8 chicken coop plan for your backyard, this one is an option. It has a chicken run enclosed by wire to keep your flock secure; it is a bungalow-style house with a comfortable place for your flock to rest. The wonderful thing about this is that all you need are a few pallet planks of wood, wire mesh, and a single sheet roof.
Summary
Constructing your own chicken coop plan will almost certainly be the most significant expenditure you will ever do on your property because constructing your own chicken coop benefits you in three ways. To begin, it spares you money.
Getting a coop built for you by somebody may cost more money. Second, you can construct it in the style you desire. A chicken coop that goes alongside your property is unlikely to suit your flock's particular requirements. Thirdly, you will be proud of what you have created, knowing that you have created something durable and of excellent quality.
These do-it-yourself 8×8 chicken coop plans can come in handy if you'd like to establish a poultry enterprise on a small scale. You just need to be creative with scrap wood, boards, planks, and pallets to create almost-free designs of coops that will assist you in securely rearing your flock.
If you want more DIY plans, go to Easycoops, its illustrated directions and step-by-step procedures will walk you through each construction stage, including cladding, flooring, roofing, fencing, etc.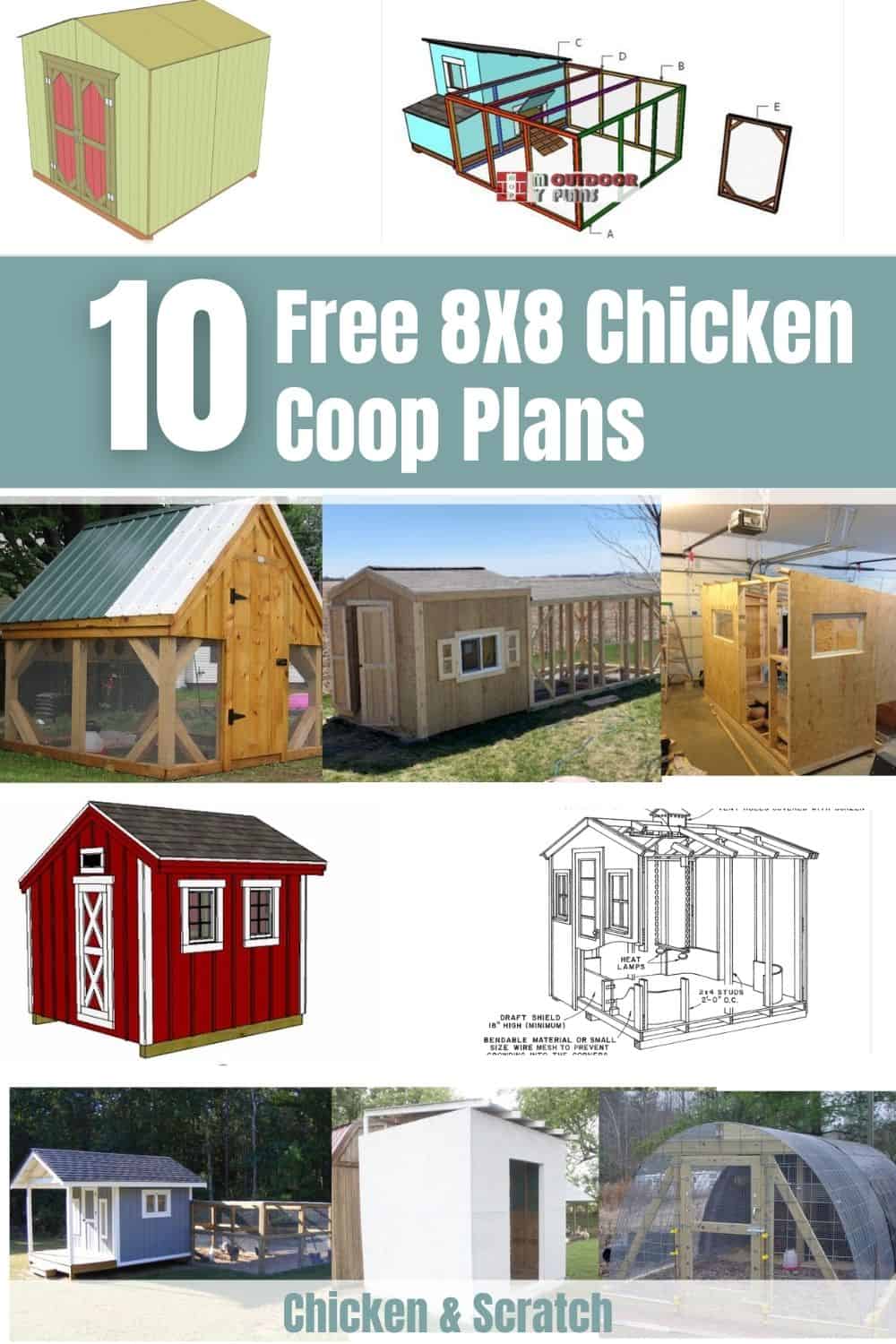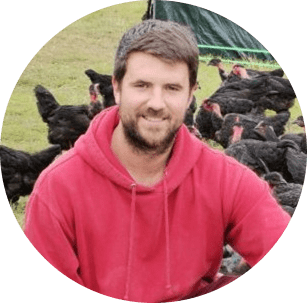 Joseph Hudson has been raising chickens for over 15 years. In 2018, he completed the Agriculture & Natural Resources program at Mt. San Antonio College. He currently raises over 1400 chickens on his 7.5-hectare farm. He keeps sharing his experience on raising healthy and happy chickens on Chicken Scratch.