Are you looking for a great place to get fresh eggs and chickens in the New York area? Well, you came to the right place. Below is the list of the 10 best chicken hatcheries in New York you can choose from. Read more to know about the breed, price list, and overall quality of the store. We hope that you find the most suitable hatchery for your poultry needs.
Top 10 Chicken Hatcheries in New York
This list is not arranged in any order. If you want to give some of these hatcheries ago, you can click on the store name and it will redirect you to their website for further information.
Long Island Poultry is a family-owned hatchery that specializes in egg-producing breeds and is the largest poultry seller in the area. They also offer poultry supplies such as feeders and bedding.
As a smaller business, their focus is on the cleanliness and overall health of their chickens that a larger hatchery can sometimes overlook.
Barred Plymouth Rock
New Hampshire Red
Their poultry doesn't stop at brown and white egg layers, they also offer specialty breeds such as silkies. You can see the full list of the breeds and products they offer here.
They are NPIP certified and offer local pick-up.
Location: 2089 Sound Ave, Baiting Hollow, NY 11933
Phone: 631-457-0612
Catch a Torii farm and home of The Poultry Hatchery is a poultry farm that focuses on day-old chicks, fertile hatching eggs, and ready to lay pullets.
They offer a wide variety of breeds from white egg layers to brown egg layers. To read more information about the breeds they offer click here.
They emphasize giving their livestock the best and healthy life by letting them freely roam the farms. The feeds they provide are non-GMO and all-natural.
They are also NPIP certified and offer local pick-up.
Location: 3355 Taylor Rd, Clifton Springs, NY 14432
Phone: 585-209-3223
Raleigh's Poultry Farm has been serving Long Island for 60 years. They focus on producing free-range poultry stemming from their decades worth of old-fashioned farming.
To see more about the breeds and prices they offer, click here.
Their NPIP certification is unverified at the time of writing. They offer local pick-up.
Location: 335 Raleigh Farm Rd, Kings Park, NY 11754
Phone: 631-269-4428
Hubbel Spring Farm offers pure, heritage chickens. Their chickens and other livestock are free-range and guarded by two adorable dogs.
Some of the breeds they offer are:
Bantam with Straight or Frizzle Feathering
Rose Comb Rhode Island White
To see more information about the chickens they offer, you can read them here. For prices, you can go here.
They are NPIP certified and offer shipment for a minimum of 15 chicks and their farm is open for local pick-up.
Location: 337 Stissing Mountain Rd, Pine Plains, NY 12567
Phone: 845-518-3258
Jamaica Live Poultry offers a wide variety of poultry and livestock in the Queens area. They are also halal certified so if that is one of your requirements for your livestock, Jamaica Live Poultry might be the store for you. They are a one-stop-shop for your livestock needs.
To see their offered breeds and product list go here.
Their NPIP certification is unverified at the time of writing. They offer local pick-up.
Location: 207-12 Jamaica Ave, Queens, NY 11428
Phone: 718-217-2290
Saba Live Poultry focuses on producing halal poultry and livestock.
To see more of their products, you can go here.
At the time of writing, their NPIP license is unverified. They offer local pick up and delivery. If you want to cut line in the store, ordering online or via phone is also available.
Location: 1227 Rockaway Ave, Brooklyn, NY 11236
Phone: 718-272-7777
Watkins Poultry produces a wide variety of poultry to New York and other nearby metropolitan areas. They are also the primary company to supply live poultry in the area. With the help of a French-based company, they are the only hatchery that produces the SASSO red chicken on the whole east coast.
Some of the breeds they offer are:
SASSO Red Chicken
Red Fowl
To see more of the poultry they offer you can go here.
The NPIP license of Watkins Poultry is unverified at the time of writing. They offer local pick-up.
Location: 140 Alabama Ave, Brooklyn, NY 11207
Phone: 718-345-8600
Hempstead Poultry Farms, established in 1996, is known for their cleanliness, high-quality and low price. They boasted a good 4.6 stars review online. Countless testimonies about the quality of their products can also be seen.
Their NPIP license is unverified at the time of writing. They offer on-call orders and local pick-up.
Location: 39 Newmans Ct, Hempstead, NY 11550
Phone: 516-485-6569
Sweet Chicken Homestead offers a wide variety of chickens and birds.
The breeds they offer are:
Heritage Buff Orpington
Light Brahma
Silkie (black, buff, blue, white, partridge, paint & splash)
Serama
To see more of the breeds they offer you can go here.
They are NPIP certified and offer shipping and local pick-up via email.
Location: Old 76 Rd, Brooktondale, NY 14817
Contact: [email protected]
Although Clyde's Feed and Animal Center is focused more on feeds and animal supplies, during springtime, they also offer a selection of chicks to choose from. You can phone them and they'll let you choose from the available breeds of chicks.
Location: 351 Union St, Hamburg, NY 14075
Phone: 716-648-2171
What to Look for When Buying Chickens From New York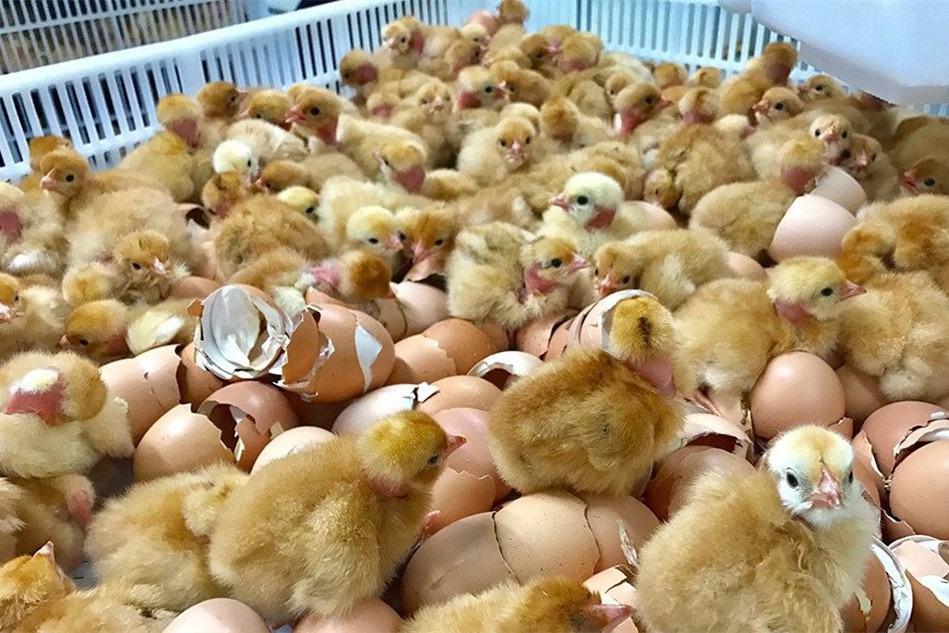 Buying poultry and other livestock can be a hard task, depending on where you live. If you want a comprehensive list of what to look for when buying chickens in the New York area then continue reading down below.
Look For a Good Farm or Hatchery
This tip should be a must. When buying your chickens make sure they came from a clean and trusted source.
NPIP Certification – National Poultry Improvement Plan or NPIP is a voluntary certification that can be received by testing out your flock for disease and proving that your chickens are devoid of your stated infections and diseases. Since the NPIP Certification is not a legal requirement, not having it doesn't mean that the store you are buying from is bad or not safe. Although NPIP seal can provide a sense of protection when buying chickens. If the store you are buying from doesn't have an NPIP certificate, you can ask for vaccines they have given.
Online Reviews – If you are new to the area, online reviews are mostly your way to go. When looking for a hatchery look for reviews like this. Reading other people's reviews might help you choose the proper hatchery to buy from.
Overall Health of the Chickens – The quality of chickens will vary from farm to farm. We advise you to carefully examine the chickens you'll buy before leaving the store. See if they are clean, well-fed, and vaccinated. You should also look for signs of sickness and see if the flock is healthy.
If you want a more in-depth read about the process of buying chickens, you can click here.
Know What Breed Is Good For You
The key to knowing what chicken is for you is by determining the goal and function of your flock. Are the chickens for eggs, meat, or as pets?
If egg-laying chickens are what you want, the Barred Plymouth Rock or the New Hampshire Red are good candidates while silkies are great as domestic pets as they are very fluffy and adorable as they sport light colors and long fur-like feathers.
Here are some references for you.
Check Out the Local Law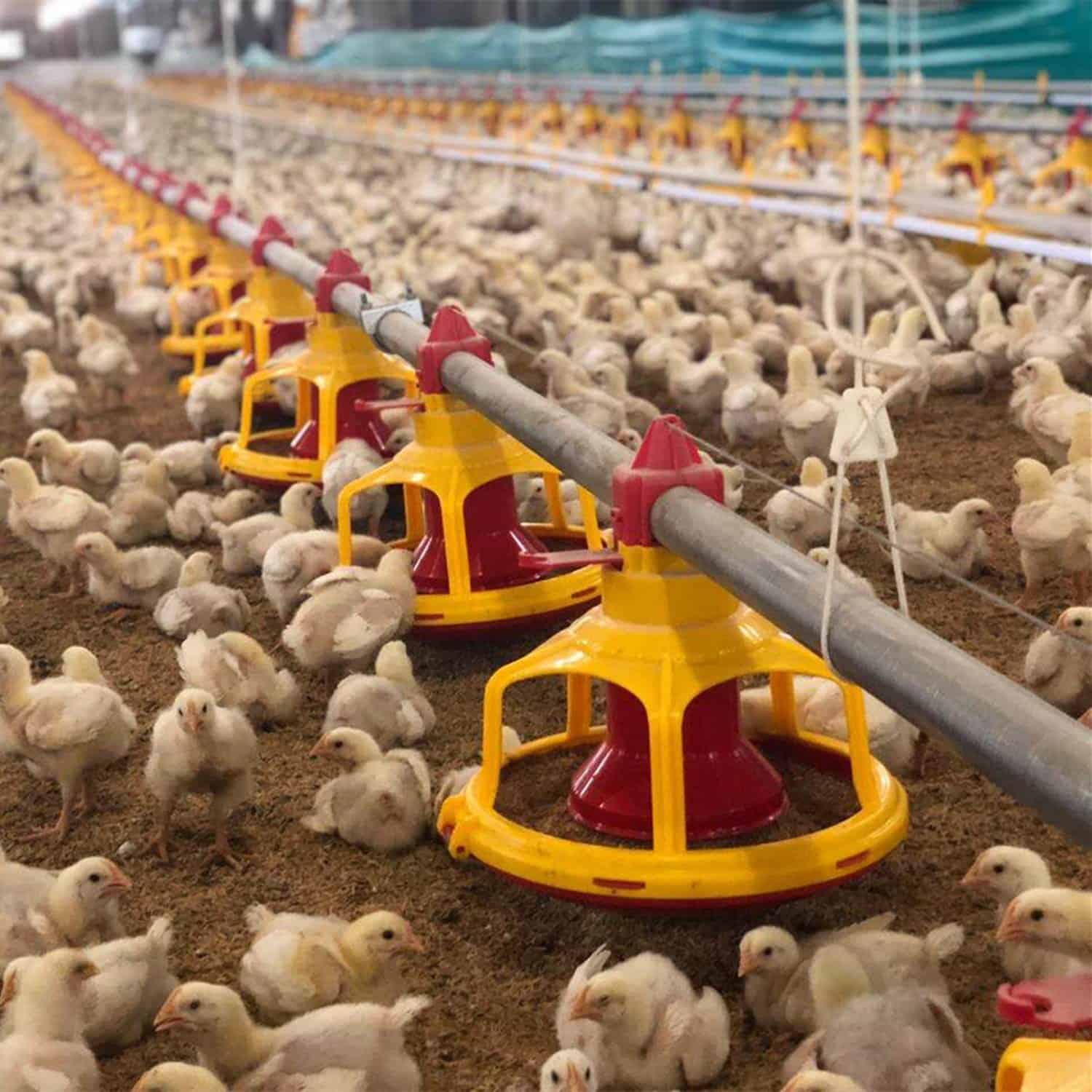 If you are not a registered farm and looking forward to buying your chickens for a backyard coop, you should check out the laws provided by your state.
Raising chickens is legal in New York but there is an exception– roosters. Roosters are illegal to own in residential areas as they cause a wide array of problems due to their aggressive nature. Illegal possession of roosters can cause a fine of $200-$2000, the city officials will also confiscate your fowls.
Hens, on the other hand, is allowed. So, if you want fresh eggs straight from your backyard, you can freely do it.
If you are going to purchase chickens that are below 8 weeks old, the state of New York requires farms and hatcheries to sell a minimum of 6 birds per breed. Keep that in mind if you are planning to start your own little flock.
Ensure Your Place is Good For Chickens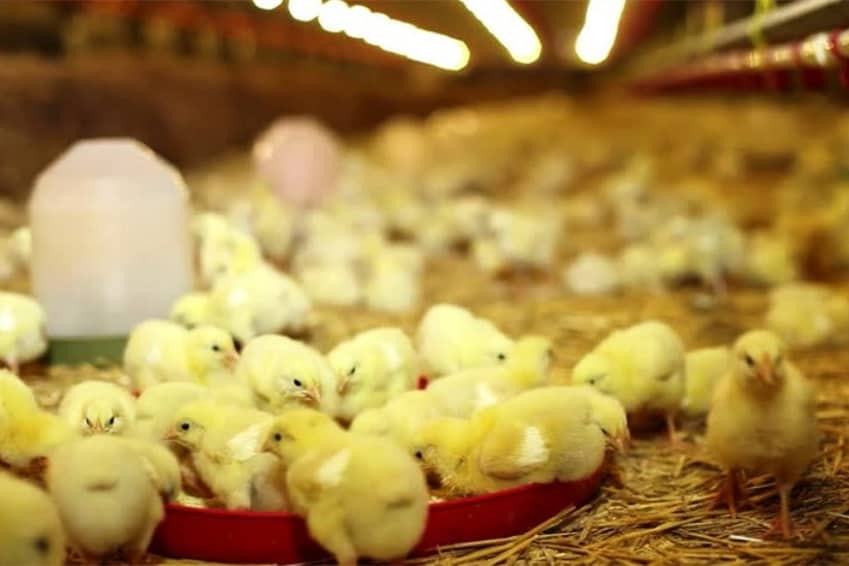 New York City mostly contains small backyards and tall compact apartments. Please keep in mind where you are planning to put your chickens.
Whether you are planning to have them as a pet or run a small commercial business, ensuring your place is a good habitat for these birds should be a priority. Having a good amount of field is the greatest option since chickens love to roam around and forage.
Neighbors and Complaints – You should also keep your neighbors in mind. Nuisance complaints are very common amongst pets. These complaints can range from noise, foul smell to the destruction of properties. If you are planning to keep and raise chickens, it's best to let your neighbors know. Fence proofing your backyard is the best way to keep your chickens and avoid complaints from your neighbors.
Possible Predators – New York is also filled with possible predators that will hunt your flocks such as opossums and raccoons. If you are planning on keeping your chickens outdoors, you can keep them safe in the yard by putting them in cages or having a guard dog present at all times.
Conclusion
We hope this comprehensive list of the 10 best hatcheries in New York helped you find a good store for your poultry needs. May the tips on buying chickens in the New York area enable you to have a new and best flock.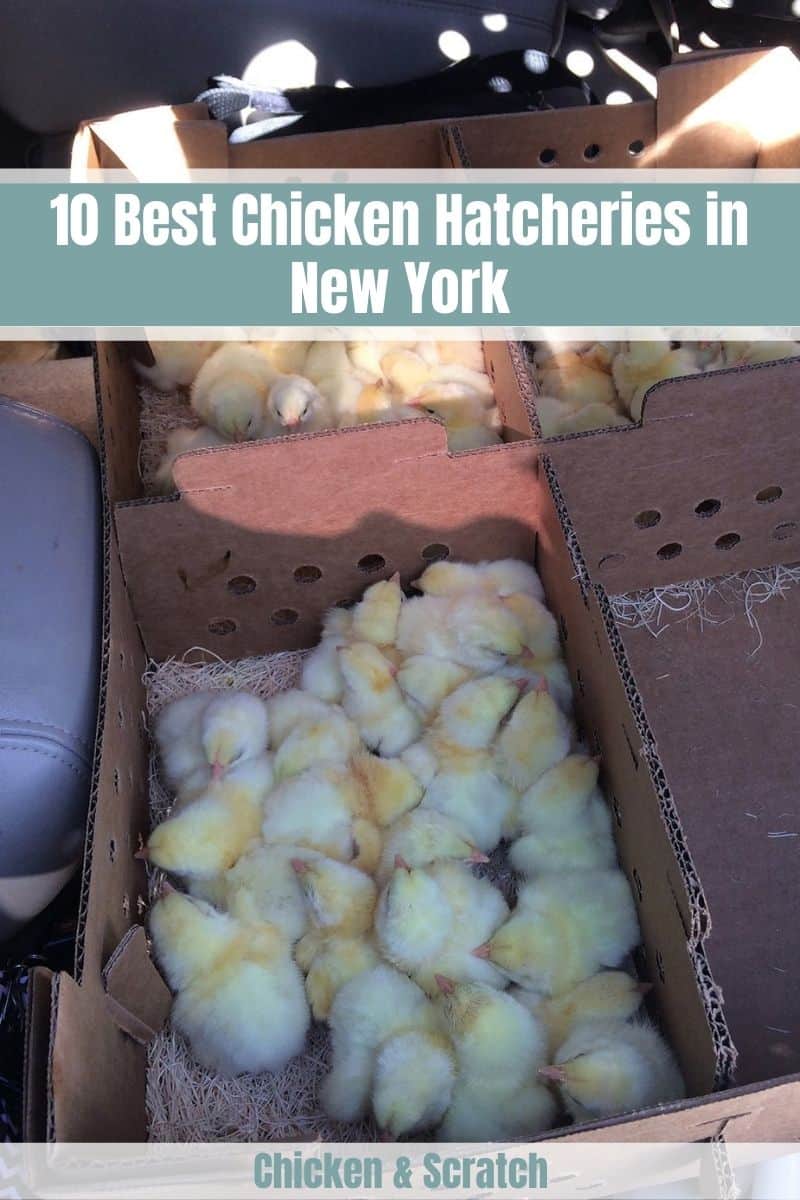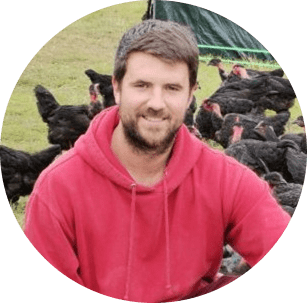 Joseph Hudson has been raising chickens for over 15 years. In 2018, he completed the Agriculture & Natural Resources program at Mt. San Antonio College. He currently raises over 1400 chickens on his 7.5-hectare farm. He keeps sharing his experience on raising healthy and happy chickens on Chicken Scratch.