If you have a backyard that feels somewhat empty, one of the ways to make it more lively is to raise chickens. Not only they are fun and cute, but you can also have fresh eggs every day! In this article, you will find out everything you need to know about raising chickens in South Carolina – starting from ordering them to keeping them healthy and content.
Choosing a good hatchery to order the chickens from is just as important as choosing a breed you want to raise. Good hatcheries take care of their chickens properly – they provide them with plenty of space, good food, and overall good conditions to live in. Luckily, South Carolina has plenty of great hatcheries to choose from. Continue reading to find out more about them.
Carolina Rare Chicks is an NPIP certified hatchery located in Lamar. Their mission is to breed chickens of high quality and they put the health and comfort of chicks first. They have a wide variety of chickens to choose from.
You can find English Orpingtons, like Gold Laced Orpington, Red Orpington, Black Orpington, Mottled Orpington, and many more. They offer Brahmas as well – Buff Laced Brahmas, Bold Laced Brahmas, Partridge Brahmas, and so on.
They offer shipping with a minimum of 8 chicks per order. You can also arrange a local pickup but not on the farm due to the biosecurity measures. They have a 48-hour arrival guarantee.
Location: 265 Manantial Rd, Lamar, SC 29069
Phone: 843-260-0839
This is an NPIP certified family-owned farm in South Carolina. Unlike most other hatcheries, they don't offer many different breeds. In fact, they offer just one – Seramas. Seramas chickens are very small, weighing 10-20 ounces, and this hatchery is dedicated to breeding the highest-quality Seramas out there.
The prices range from 50$ to more expensive ones at 175$. The hatchery has quite a few awards to show for the quality of their birds, like the Serama-USA National Championship award in three different categories.
Location: 253 Indian Spgs Rd, Bishopville, SC 29010
Phone: 843-861-4455
This farm is owned and operated by a family that is passionate about providing the best possible conditions for their chickens. They are NPIP certified and they like to breed chickens not often available to the public.
They have many different breeds available depending on the time of year – Orpingtons, Bantams, Cochins, Ameraucanas, Pavlovskayas, and so on. The prices depend on the breed and its age. You can buy them before they turn two weeks, before one month, and before they are two months old.
You can also pre-order chickens, which is the cheapest option. Expect to pay 5$ to 70$ per chick. The minimum number of chickens per order for shipping is 6, and you can also choose to pick them up at a location without a minimum.
Location: 713 Ruhamah Rd, Liberty, SC 29657
Phone: 864-304-0086
Muse Egg Farm is also a family-operated business located in Liberty and NPIP certified. They have a lot of breeds to choose from – White Crested Black Polish, Silkie Bantam, Easter Egger, Silver Laced Cochin, Wellsummer, White Pavlovskaya, Gold Laced Cochin, Ameraucana, Olive Egger, and so on. The prices range from 7$ to 50$ and if you want them shipped to you, you need to order at least 6 of them. There are no sex or live guarantees.
Location: 713 Ruhamah Rd, Liberty, SC 29657
Phone: 864-304-0086
The Aviagen currently offers eight-week-old chickens, fully-feathered, and with an all-hens guarantee. Cheaper breeds cost 15$ per chicken – Americana, Barred Rock, Black Australorp, Buff Orpington, Cinnamon Queen, Columbian Wyandotte, Dominique, Gold Laced Wyandotte, Rhode Island Red, Silver Laced Wyandotte, and Speckled Sussex.
More expensive breeds come at 25$ per chicken – Blue Laced Gold Wyandotte, Calico Princess, Midnight Majesty Maran, Mystic Onyx, Olive Egger, Salmon Faverolles, Sapphire Gem, and Sapphire Splash. They are located in Hendersonville and are NPIP certified.
Location: 1 Shadow Valley Dr, Hendersonville, NC 28739
Phone: 828-808-5389
This hatchery got its name after its first rooster who had crooked toes. They have been taking care of chickens since 2013. Some of the breeds that they offer are Ameraucana, Plymouth Barred Rock, Crevecoeur, Russian Orloff, Mottled Houdan, Speckled Sussex, Svarthonas, and more.
If you preorder, you can get baby chickens for 5$ each. Young pullets are usually 15$ to 25$, as well as roosters. They offer straight runs only.
Location: 1924 State Rd S-42-90, Pauline, SC 29374
Phone: 864-680-6451
This farm has started out small and grew to become a place that takes care of chickens, rabbits, cattle, pigs, and goats. They offer Black Stars, Golden Comets, Barred Rocks, Buff Orpingtons, Easter Eggers, Cream Legbars, Bielefelders, and Silkies. Apart from chickens, you can get education about chickens on this farm – they offer workshops, classes, field trips, and more. They are currently not NPIP certified.
Location: 450 Kenal Rd, Ridgeway, SC 29130
Phone: 843-475-6294
What To Look For When Buying Chickens In South Carolina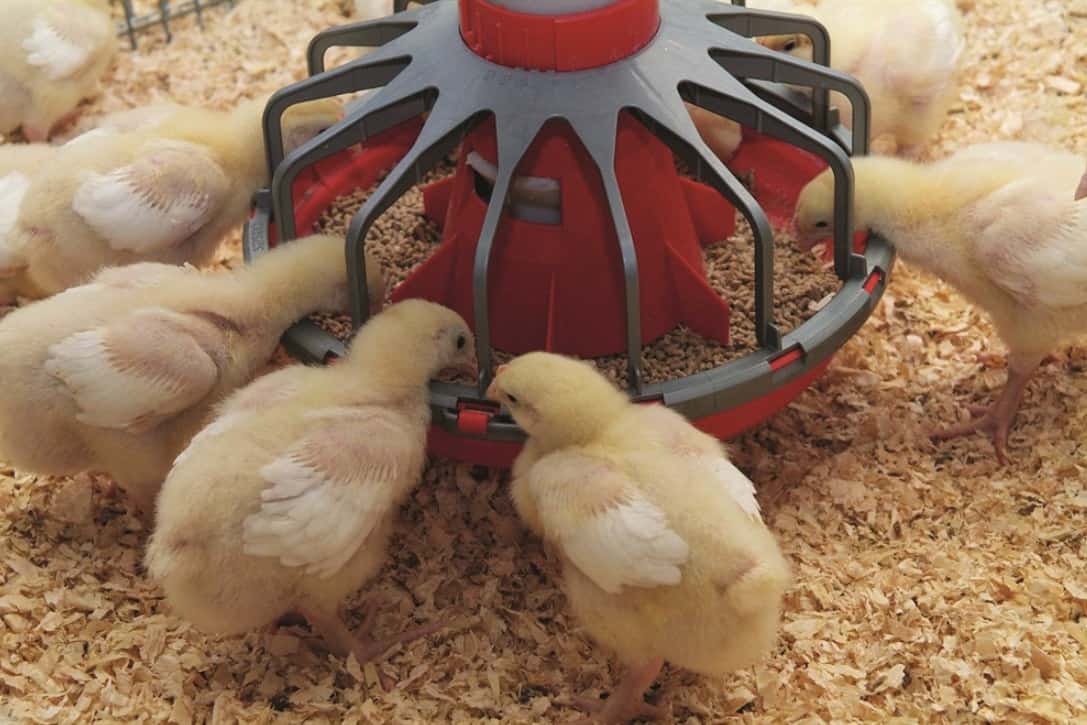 Some rules for keeping chickens are universal everywhere. You have to provide them with high-quality food, enough space in a coop, a place to go out and free-range, freshwater, treats here and there, and regular visits to the vet.
However, there are some more specific things that you should know about when you want to keep chickens. Laws and ordinances are different depending on where you live, as well as the preferred breeds for a particular climate.
Local Ordinance
Before you order your chickens, you need to check if you are allowed to keep them on your property. More and more cities are starting to implement laws that permit raising a certain number of chickens, but there are still places where that is not possible. To avoid disappointment, fees, and legal problems, make sure that your city, town, or village lets you have chickens.
If you live in Columbia, you can keep four chickens – roosters are not allowed. You are not to slaughter any live animals that you have. You need to obtain a zoning permit for the construction of the additional object (coop) before you bring your chicks.
After that, you are obliged to have a yearly inspection from the animal control division – it costs 5$ for each bird you keep. If you do not follow these rules, your animals can be taken from you.
If your property is in Spartanburg, you can keep up to six chickens. Same as in Columbia, you are not allowed to keep roosters or to slaughter the animals. Your coop must be at least 50 ft. apart from other neighboring buildings. If there is anyone living next to you, you must obtain written permission from them first. You also need to have an annual permit.
When it comes to Greenville, you are allowed to keep chickens as long as they don't disturb anyone, whether it is by noise, smell, or any other means. The coop should be at least 18 inches high and each of your chickens should have enough space to move comfortably.
If you live in Charleston, you don't have to worry about keeping chickens, as long as your neighbors are fine with it. You need to have permission from all of the residents that live 150 ft. of where your chickens would live.
Keep in mind that this information is written in October 2021 according to the official laws and ordinances of the cities mentioned. Before you order your chickens, you should contact your local authorities to double-check if anything has changed in the meantime.
Climate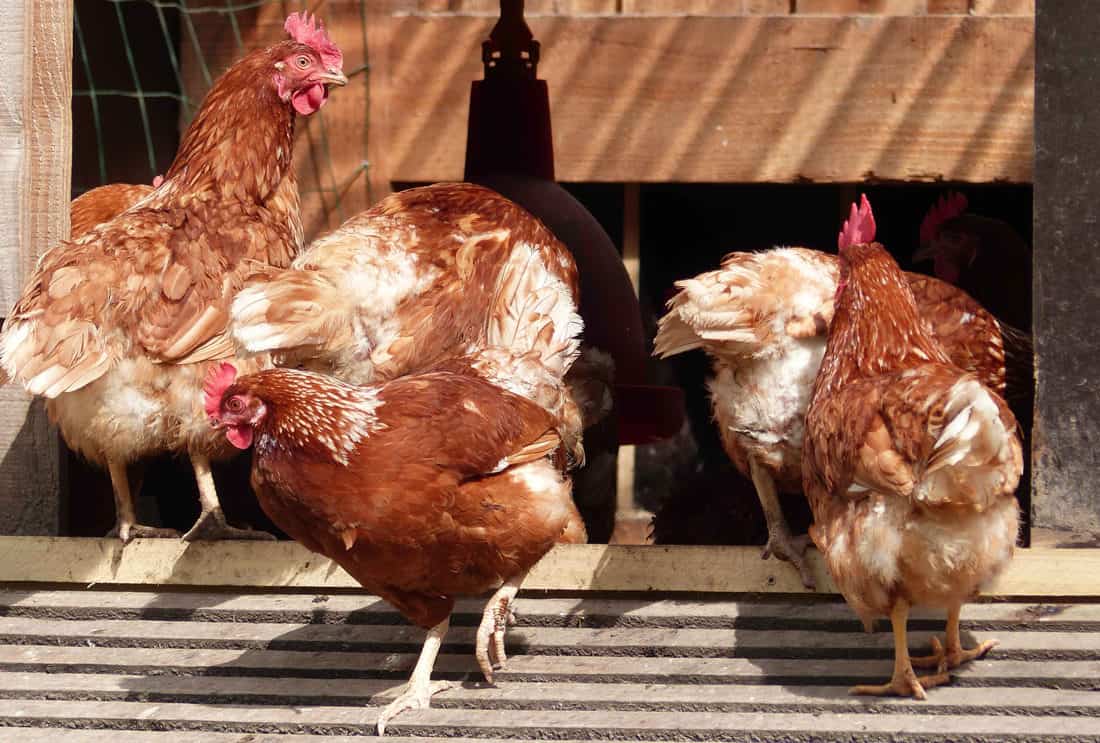 The important thing to consider when choosing the breed of chickens you want to raise is the climate you live in. Chickens generally easily adapt to cold weather. However, many of the breeds don't do so well in heat and high humidity.
South Carolina has a sub-tropical climate – winters are short and mild while summer can get really hot and humid. This doesn't sit well with most of the chicken breeds so you should choose the ones adapted to warm weather.
Some of the heat-hardy chickens that you can keep in South Carolina are Welsummer, Rhode Island Red, White Leghorn, Andalusian, Egyptian Fayoumi, Wyandotte, Faverolles, and Australorp. Heat-hardy chickens usually originate from areas with hot weather so their bodies evolved to tolerate heat well.
Remember that you need to take extra care of the chickens during summer. It is crucial to provide them with fresh, cold water multiple times a day.
They should always have access to their coop or at least some part of a backyard that is in the shade in case they get hot. Feel free to sprinkle them with water if you notice them panting. Their coop should be properly ventilated so they are comfortable during the night.
Summary
Whether you want to order your first chickens or you are an experienced chicken owner, chicken hatcheries in South Carolina offer a wide variety of breeds to choose from.
Considering this state's hot and humid climate, it is best if you choose heat-hardy chickens. The first step is to contact local authorities and see if you are allowed to keep poultry on your property. If you are, choose the breed that is most suitable for you and enjoy raising these lovely animals.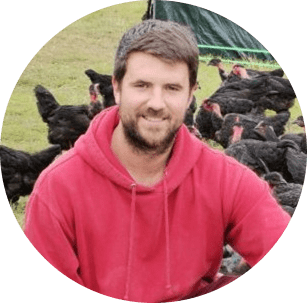 Joseph Hudson has been raising chickens for over 15 years. In 2018, he completed the Agriculture & Natural Resources program at Mt. San Antonio College. He currently raises over 1400 chickens on his 7.5-hectare farm. He keeps sharing his experience on raising healthy and happy chickens on Chicken Scratch.